THIS WEEK AT THE MUSEUM

Tuesday, October 16 - Sunday, October 21
Community Photo Workshop
Introduction to the DSLR
The Southeast Museum of Photography's workshops are designed for adults of all ages and skill levels.
Saturday, October 20, 9:00am - 5:00pm

Full Day Workshop (Level II*)
Cost: $70.00
*Due to limited space, pre-registration and payment is required at least 24 hours in advance.
This super condensed "crash course" will introduce students to the basics of using a DSLR camera. Topics covered will include: camera functions and capabilities, shooting techniques, and an introduction to digital viewing and editing on the computer. Participants will learn about depth of field, aperture, ISO, shutter speed settings, image quality and file formats, and the basic rules of composition.
Click here for more information and registration form.
Exhibition Film Series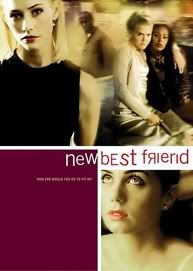 A GIRL AND HER ROOM
Wednesday afternoon matinees continue with our exhibition film series: A Girl and Her Room. Inspired by the exhibition and book of the same name, these dramas, comedies and satirical masterpieces draw us into the confusing, beguiling and compelling world of the modern adolescent.
Wednesday, October 17
1:30pm
New Best Friend (R)
A North Carolina sheriff (Taye Diggs) investigates the near-fatal drug overdose of an underachieving college girl and uncovers many sordid details of her life before and during her descent into drugs and debauchery. Considered to be the smartest dissection of the complex world of class envy, social acceptance, and the seduction of privilege since Heathers.

Click here for more information.
Dinner and a Movie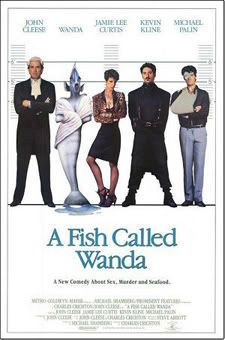 IT'S OK TO LAUGH
This interdisciplinary feature film series presents titles that explore humor and satire in recent cinema. Join Daytona State College faculty members and film specialists for background information, discussion and audience Q & A.
Wednesday, October 17
7:30pm
A Fish Called Wanda (R)
A heist-comedy film starring John Cleese, Jamie Lee Curtis, Kevin Kline, and Michael Palin about a London-based gangster, a stressed out animal lover with a bad stutter, a sexy con artist, and their "weapons man" (Kevin Kline), who fancies himself an intellectual, all come together to embark on a jewel heist but things go disastrously wrong.
Click here for more information.
Movie Matinee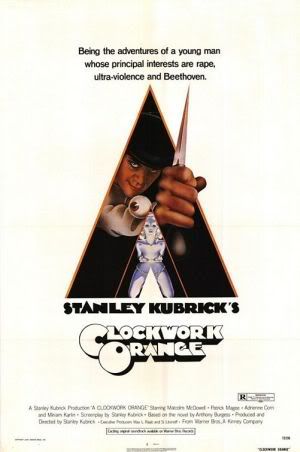 DIRECTORIAL MASTERS
This continuing series will showcase the cinema masterworks of some of the most thoughtful and influential directors in recent decades. Both Stanley Kubrick (UK/USA) and Terence Malick (USA) figure amongst cinema's most unique stylists and each has produced milestone works in twentieth century film culture. Kubrick's work ranges from early masterpieces like Spartacus to rarely seen iconic titles like A Clockwork Orange and the classic war film Paths of Glory. Malick's recent blockbuster The Tree of Life has piqued interest in his earlier visionary works.
Thursday, October 18
1:30pm
A Clockwork Orange (R)
Based on Anthony Burgess's disturbing novel about England in a dystopian future, Malcolm McDowell portrays Alex, a Beethoven-loving, sociopath who leads his gang of thugs on ultra-violent assaults - until he is captured by police and subjected to experimental psychiatric behavior-modification therapy.
Click here for more information.
Cinema Essentials
INGMAR BERGMAN
This is the first in a continuing series of sustained explorations of the masterworks of modern cinema. Delving deep into the entire vision of some of cinema's greatest directors, the series starts with the essential masterpieces of Sweden's Ingmar Bergman. From his early, lyrical character studies to the dramatic sweep of his penetrating epics, Bergman's vision and style remains unmistakable and fresh today.
Friday, October 19
1:30pm
Persona
A young nurse is summoned to care for a stage actress who has become mute. A minimalist film; the imagery is dominated by extreme contrast of lighting, simple costumes, hairstyles, and no make-up. Bergman wrote Persona during nine weeks while recovering from pneumonia and credits this film to being one of his most important - saving his life and career. It is considered one of the major works of the 20th century by essayists and critics.
Click here for more information.
Art for Art's Sake
MODERNISM
The path of artistic modernism is traced in the lives and works of some of the most influential modern artists. Starting in the late 19th Century the film series travels through crucial formative periods in Paris and New York and into the late 20th Century.
Friday, October 19
6:00pm
Rothko's Rooms
In the late 1940's and 50's, Mark Rothko was one of the leading American artists who created wall-scale abstract paintings that filled the viewer's field of vision and became a form of environment. Rothko spoke of wanting the spectator to feel inside the pictorial space, enveloped in his canvases' color and surfaces.
Click here for more information.
Museum Gift Shop
New Arrival at the Gift Shop!
EDGE TO EDGE:
Vintage Panoramic Photography in Florida
Curated by Jay Mechling
Softcover: 39 pages
Publisher: Southeast Museum of Photography; First Edition (2012)
Language: English
Product Dimensions: 8.25 x .25 x 11 inches
This catalogue was produced in conjunction with an exhibition of the same name currently on view at the Southeast Museum of Photography. Many of the works presented in this exhibition and catalogue are drawn directly from the collection of artifacts gathered over the years by Jay Mechling, the exhibition's curator.
With works ranging from the so-called "Real Photo Postcards," which were produced by many notable photographers of the time, to original and full-sized panoramic prints, some up to a "yard long;" the Mechling Collection is one of the largest and most complete archives of this type of photography of Florida in existence.
Retail price: $8.95
Click here to see more books.
MUSEUM HOURS

OPEN - Tues, Thurs, Fri: 11-5 pm; Wed: 11-7 pm; Weekends: 1-5 pm
June, July and December Hours: Tues-Sun: 12-4 pm

CLOSED - Mondays and for the following dates:

Easter Sunday, Daytona 500 Weekend, Daytona State College Spring Break, July 4, Thanksgiving Weekend, July 30-August 13, Dec 17 - January 11

MUSEUM LOCATION

Unless noted otherwise, all museum exhibitions, events and films are presented at the Southeast Museum of Photography which is located on the Daytona Beach campus of Daytona State College at 1200 International Speedway Blvd, three miles east of 1-95.

The museum is located in the Mori Hosseini Center (Bld. 1200). Visitor parking is available. Gallery admission is free. For detailed exhibition and program information visit www.smponline.org or call the museum information hotline at (386) 506-4475.

Daytona State College prohibits discrimination and assures equal opportunity in employment and education services to all individuals without regard to age, ancestry, belief, color, disability, ethnicity, genetic information, gender, marital status, national origin, political affiliation, race, religion, sex, and veteran status. For more details, read our policy at this link Equal Opportunity Statement or contact: Job B. Clement, Chair of the Equity Committee at 386-506-3403 or 1200 W. International Speedway Blvd., Daytona Beach, Fl. 32114.

Southeast Museum of Photography

A Service of Daytona State College

1200 W. International Speedway Blvd.

(386)506-4475