Upcoming Events

Mar. 25

4:00-5:00pm
Edward G. (Ted) Jones History of Neuroscience Lecture
Buehlar Alumni Center
Title

: "Development and Evolution of the Cerebral Cortex
"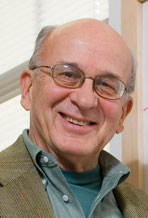 ____________________
Mar. 26
10:30-11:30am
Neuroscience Graduate Program - Exit Seminar
CNS 113


Speaker

: Heather Shapiro


Title

: The Development of Cognitive Control in Children with Chromosome 22q11.2 Deletion Syndrome.
NIH

- National Research Service Award
(NRSA)
If you have news that you would like to share with the group, please send a brief description to Cristeta Rillera

"Edward G. (Ted) Jones History of Neuroscience Lecture", presented by Dr. Pasko Rakic, Yale Univ.


Time: 4:00-5:00

Location

: Buehler Alumni Center


Title

: Development and Evolution of the Cerebral Cortex

Congratulations Travis Hill!

Travis delivers his PhD Exit Seminar to a packed house
Dr. Hill is the latest graduate of the Neuroscience Graduate Prog
ram. After conducting a brief postdoc, Travis plans to earn a few more letters after his name and enter medical school.
SFN Neuroscientist-Teacher Partner Program

Educators, students, and members of the general public need your expertise
If you have an interest in outreach education, then SFN has a ne
w program for you. SFN has established a database to pair neuroscientists and neuroscience graduate students with educators. For more information and to volunteer to be contacted by a teacher or community group near you, please visit:
Sam Failor (Chapman/Cheng Lab)

Student Spotlight

Hi, I'm Sam. I am a sixth-year graduate student of the Chapman/Cheng lab studying
the role of neural activity in the development of the retinogeniculate pathway in ferrets. My work encompasses both anatomical and functional studies utilizing anterograde tracers to visualize retinogeniculate projections, and electrophysiological methods to characterize changes in functional organization, such as retinotopy and receptive field structure in the lateral geniculate nucleus (LGN). My current project is focused on understanding the role of spontaneous retinal activity in the establishment of laminae, retinotopy, and receptive field structure in the LGN in the absence of inter-eye competition.
I grew up in Albany, CA, a small SF Bay Area town squished between Berkeley and El Cerrito. I attended UCSD for my undergraduate degree in Cognitive Science, with a specialization in Neuroscience, followed by a two-year stint at UCSF prior to joining the UC Davis Neuroscience graduate program. My interests include motorcycling, snowboarding, and my two dogs Franklin and Linus. I had the great luck of being able to travel abroad this year to study neuroscience, having visited Transylvania, Romania in June, and Nara, Japan in November.