LIFE SUPPORT 5:30-7:00 pm

JWH Meal Making 9:00-11:00 am

JWH Meal Delivery 5:30-8:30 pm

Yellow Bike Shop 1:00-5:00 pm

Gateway Branson 10:30-11:59 am

Relationship Workshop 10:00 am - 2:00 pm

Every Tuesday

Every Thursday

Every Thursday

Every Saturday

Every Sunday

Saturday, October 20th
So far in 2012, January thru September we have delivered or served more than 30,000 meals. That's 15% more than the entire year last year and we still have 3 months to go. The need has so greatly increased this year it's terribly heart wrenching. We are seeing so many families and children desperately in need. We serve between 200-300 children each week and we only touch about half of the weekly and extended stay motels in the Branson and Hollister area. Here's what one volunteer experienced at LIFE SUPPORT Discussion Group with one of the children:

"I was helping with the kids during Life Support when a little boy in the 6th grade saw a box of donated items. He started going thru the box and found this brightly colored blue pair of shoes. He immediately asked if he could have them. I told him I doubted they fit him but he could try them on. I noticed each one his shoes were all blown out on the front when he took them off. He said they fit pretty good so how could I refuse to give him the shoes after seeing his? It breaks my heart that the children are having to live like this but I am so grateful I get to volunteer and help them." - Ashley

Lives are being touched and transformed each week. Maybe it's just a bag of food, maybe it's a pair of bright blue shoes, or maybe it's someone experiencing God in a whole new way, like these stories:

"I invited a friend to come to Gateway Branson today I wanted to forward you his message...That was totally awesome thanks for the invite. I got out of the truck and a homeless guy shook my hand and said "I love you brothers thanks for coming". That made my day! I like it there. I'm serious that was the coolest and I'll

be back. - Anonymous

"I received a book written by John Burke @ a gathering tonight. I felt silly asking for the watch not really understanding the concept that was briefly introduced. I was unable to put the book down so I read it straight through.This is a book I will reread and dissect. One of the biggest issues I have had with "God" has been exposed to me. The issue was simple; What do I do when I am not feeling connected. I realize I have created God in my image and I was reminded by the reading that I am not God. I would like to try the experiment. It appeals to my scientific as well as my spiritual approach to understanding the unknown. I look forward to attending the women's group to hear other peoples thoughts and experiences. It really floored me to read about Laubach's journal. I have been telling myself all week that I must be getting ready to leave this plain because I can't feel. I have been so scared for my children. This book seemed to break the spell instantaneously. Thank God because I had never had to deal with that feeling and it sure was burdensome. Thank you for sharing this information. - T."

For someone to have real life change it takes an investment of time to build a relationship. As you can imagine Amy & I can't invest in all the people that receive the over 800 meals each week by ourselves. We need you to help come alongside people. With your help we CAN "turn our community upside down"!

Here's what a typical 3 hours of delivery looks like in 30 seconds:

30 Second Meal Delivery

Bryan & Amy Stallings

Jesus Was Homeless

37 He said to his disciples, "The harvest is great, but the workers are few. 38 So pray to the Lord who is in charge of the harvest; ask him to send more workers into his fields." - Matthew 9:37-38

VOLUNTEER

REPRESENTATION

Arvest Bank

Branson Bank

Branson United Methodist Church

Brookeside Church

Church Army Branson

Closer Walk Christian Church

Community of Christ

Cowboy Church with Norma Jean

Cross Creek Community Church

Faith and Wisdom Church

Faith Life Church

Fellowship at Cross Creek

Fellowship Bible Church

First Baptist Church of Biloxi

First Baptist Church of Branson

First Baptist Church of Conway, AR

First Baptist Church of Kimberling City

First Baptist Church of Omaha, AR

First Christian Church

First Presbyterian Church of Branson

Forest Park

Friendly Baptist Church

Gateway Branson

Gateway Church

Grace Community Church

Hurley Baptist Church

James River Assembly

Kanakuk Kamps

Life Christian Center

LifeSong United Methodist Church

Mt. Branson Christian Church

New Beginings Fellowship

Omaha Church of Christ

Our Lady of the Lake Catholic Church

Ozark Mountain Community Church

Praise & Worship Church

Second Baptist Church

Skyline Baptist Church

Telos Bible Church

The Caring Cupcakes

The Carpenters House

The River

Tri-Lakes Christian Church

Tri-Lakes Church

Woodland Hills Family Church
GATEWAY BRANSON BAPTISMS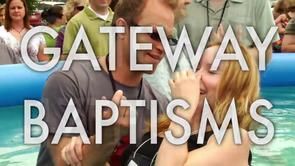 Gateway Branson's first baptisms were held in the parking lot September 29th, 2012. It was an exciting day as 7 people joined God's team. Check out all the photos here at Gateway Branson Baptism.
PEANUT BUTTER PROJECT

Jodelle Fitzwater is at it again and this time it's with peanut butter!
Anyone who knows her, knows the love she has for peanut butter and other nut butters. Peanut butter is a nutritious way to get a bit of protein, a bit of healthy fats, and a bit of carbs all in one bite. And Jodelle needs your help to share the health of peanut butter with the homeless and hungry of the tri-lakes area!
You can help her by donating 1 new jar of peanut butter! If 800 people would donate just 1 jar, Jesus Was Homeless will be able to distribute one jar of peanut butter to each homeless person and family in the area. Hunger never goes away, and we all have felt how painful hunger pangs are. Not only does Jesus Was Homeless feed the bellies, but they feed the soul of each homeless person with hugs, prayers, caring visits, friendship, events, blankets, supplies and more. Please consider donating one jar of peanut butter to help feed hungry families something nutritious and long lasting.
On November 1st, Jodelle will set out on the Thursday night to help deliver over 800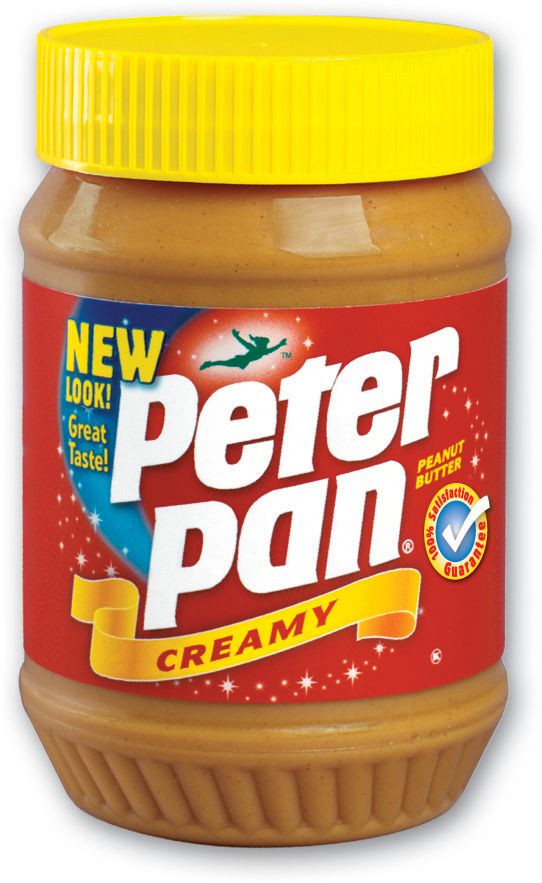 meals to those in need and hopes to also deliver one jar of peanut butter to each household. When all else fails, peanut butter can feed someone for days in a nutritious way. Please drop off your donation of 1 jar of peanut butter or any other new unopened jar of nut butter to the following locations:
Ozarks Archery - www.ozarksarchery.com
Southwest Fitness - www.swfitnesscenter.com
Jesus Was Homeless - www.jesuswashomeless.org
CenturyLink Retail Store - 2001 Hwy 248 in the Greta Plaza
For more info about Jodelle, please visit:
http://www.getfitwithjodelle.com/the-peanut-butter-project.php
Questions, please call Jodelle at 417-230-0554 or email at jodellefitzwater@gmail.com
And consider joining us on Thursday mornings or Thursday evenings to help pack and prepare and deliver these meals to the homeless!
GATEWAY BRANSON


We have been doing the Soul Revolution 60:60 Experiment for a few weeks now. It's not too late to get in a Soul Rev group as we are meeting after LIFE SUPPORT every Tuesday evening 7:30-8:30 pm. See how Bryan & Amy's Soul Revolution experience led to Jesus Was Homeless.
Soul Revolution 60 60 Week 1
Join us every Sunday at 10:30 am for FREE breakfast and "Church for people who don't like church, where no perfect people are allowed!" You don't have to dress up. Just come as you are. Everyone is welcome at Gateway regardless of what you think about church or God or religion. Gateway Branson Internet Campus is a place where God meets people who are far from perfect. This church is for people who don't really like church.
Soul Rev Story :: Branson / Stallings
This is a safe place for skeptics and doubters to ask their questions. We know lots of people have been burned by church experiences in the past. We hope this is a place where everyone can sort out authentic faith in a very real God and begin to experience it themselves.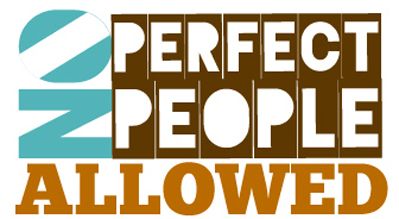 COME AS YOU ARE - Especially if you are Broken - Tired - Poor - Porn Addict - Smoker - Drinker - Not Good Enough - Messy - Questioning God - Imperfect - Ashamed - Willing - Searching for Answers - Don't Know God - Alcoholic - Lonely - Rich - Unhappy - Straight - Gay - Judgmental - Drug Addict - And you'll be just like us!
WARNING: No Perfect People Allowed
Transportation is provided from the motels by calling 417-335-9915.
RELATIONSHIP WORKSHOP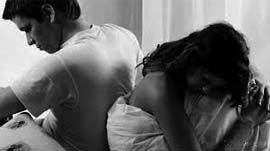 RELATIONSHIPS MATTER...and now you can learn the tools that will equip you to having better relationships with your spouse, kids, co-workers and everyone you come into contact with and the best part of all - it's FREE!
Join us Saturday, October 20th, 10:00 am to 2:00 pm for a fantastic
relationship workshop.
You can still put the pieces back together -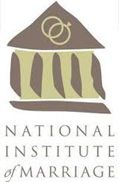 Right now, your situation may feel like two people, too far apart, with too much damage done to save the relationship. Before you close the door forever, you owe it to yourselves and possibly your children to give saving this relationship or marriage one more try.
Hope and a New Beginning -
Shattered relationships really can come together in new ways. Your life and relationship can be better and stronger than it was before. Take a chance and a leap of faith and attend this dynamic workshop. You have everything to gain and so much to lose if you don't.
The Relationship Workshop is designed to:
Provide a powerful experience for individuals and couples. You will learn and apply some of the life changing principles used in the National Institute of Marriage Intensive Programs. Lunch is provided at no charge. For more information contact Amy at 417.335.0266 or amy@jesuswashomeless.org
LIFE SUPPORT Discussion Group
A huge THANK YOU to the Branson United Methodist Women, Woodland Hills Family Church Small Group, Praise and Worship Church and the women of Cross Creek Community Church for providing the hot home cooked meal on Tuesday nights for the over 80 people. Love seeing your hearts caring for those coming.
LIFE SUPPORT Discussion Group every Tuesday night at the JWH Living Room. There is a FREE HOT MEAL provided at 5:30 pm and group discussion
from 6-7 pm.
This is a group setting where we provide a hot meal and share our life struggles and challenges. It is a safe place free from judgment from your past mistakes. It's interactive and questions are encouraged as we discover the answers together. We know how important it is for people to connect with one another in relationships. We will learn how to move forward in life and stay stuck together as explore our life journey.
Transportation is provided from the motels by calling 417-335-9915 so come for the food, stay for the conversation and let's do life together! We will meet you where you are at in life so "Come as You Are" and explore...Real Life, Real Issues, Real Discussion!
GO SERVE Projects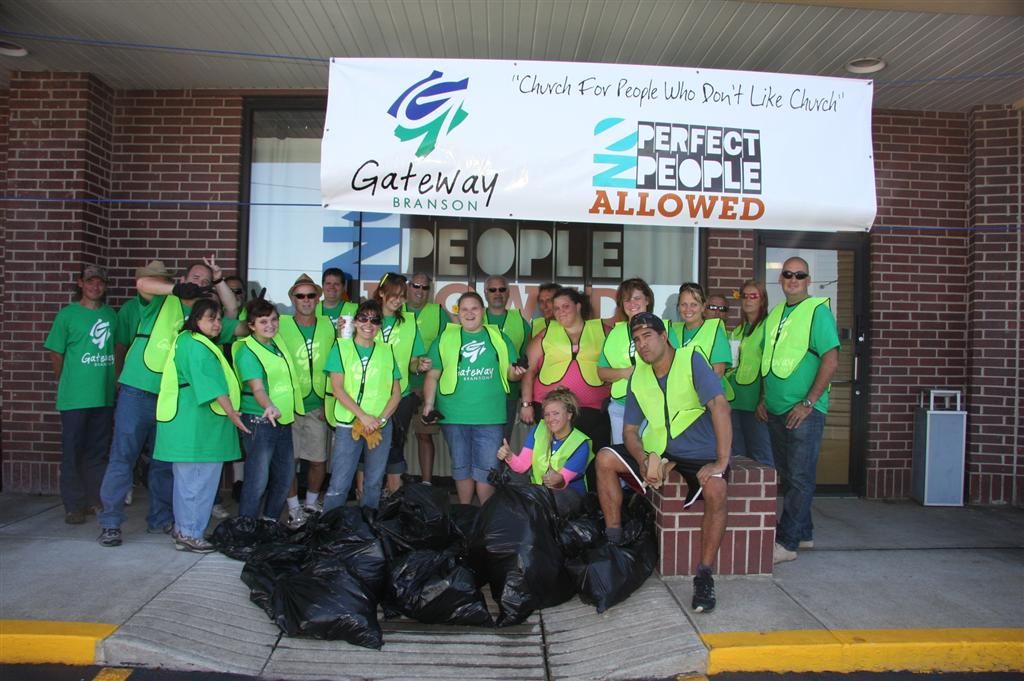 Our September GO SERVE project was doing a community trash clean up along Hwy 76. Over 25 of those being served becoming servants in our community!
Do you have a heart for serving? Love to serve? So do we! Not only do we believe in loving God and loving people, we also believe in serving others and creating a SERVOLUTION in our community - (A complete and radical change of a person's life caused by simple acts of kindness for the glory of God). Join us each month as we GO SERVE in our community at Gateway Branson. For a list of upcoming events see our Events Schedule Page and come serve with us.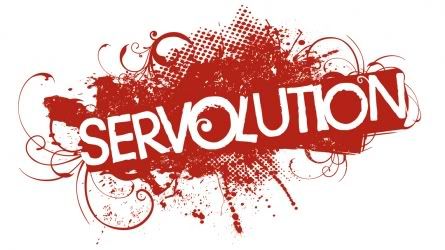 See past event photos:
American Flags Memorial Day Weekend
LOVE YOUR NEIGHBORS BBQ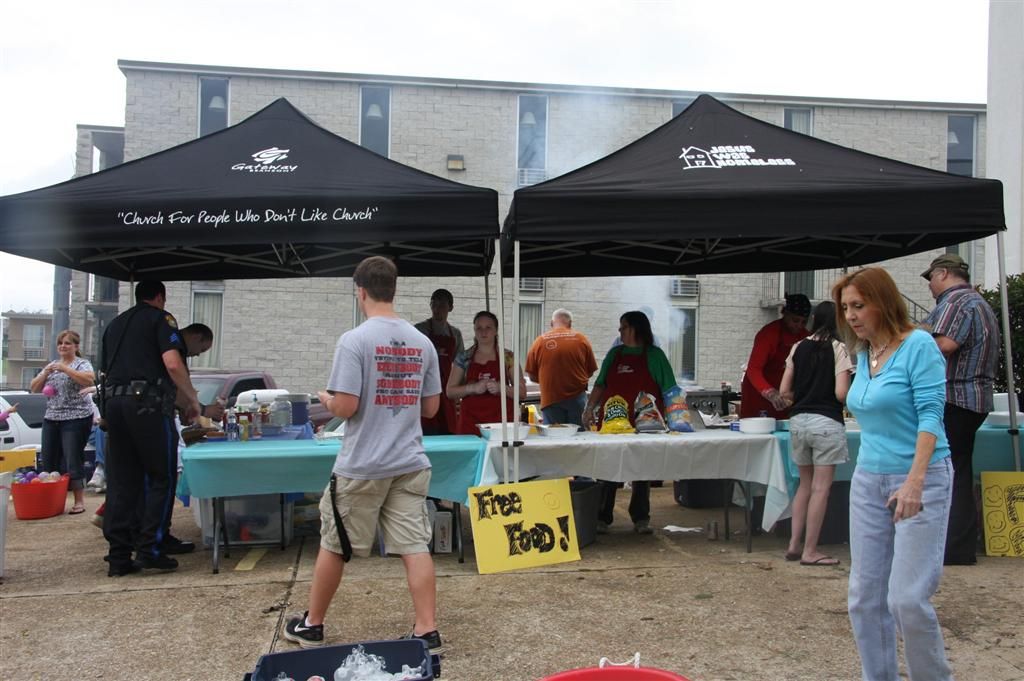 Another successful season of "Love Your Neighbors" BBQ's as we served closed to 2000 people. You could feel God's presence as we did real "community" with one another. We laughed, we cried, we hugged, we ate Famous Dave's hamburgers (ok maybe we didn't cry) but we did have an awesome time building relationships with one another.
HUGE THANK YOU'S go out to Famous Dave's BBQ for all the great burgers and dogs, Mr. Ice Man for keeping the drinks cool during this hot summer, Tom Lovato, Blackhorse Revival and We Are Called for sharing their music and their passion for God. This had to be one of the best BBQ's years of all time but next year we have bigger and better events planned. Stay tuned to our Event Schedule Page for a complete list of events.
See all the photos:
The Palms Inn "Love Your Neighbors" BBQ 9-16-2012
Expressway Lodge "Love Your Neighbors" BBQ 8-26-2012
Motel 9 "Love Your Neighbors" BBQ 7-29-2012
Branson Villas "Love Your Neighbors" BBQ 6-24-2012
5th Annual "Love Your Neighbors"
Thanksgiving Day Dinner - November 22nd, 2012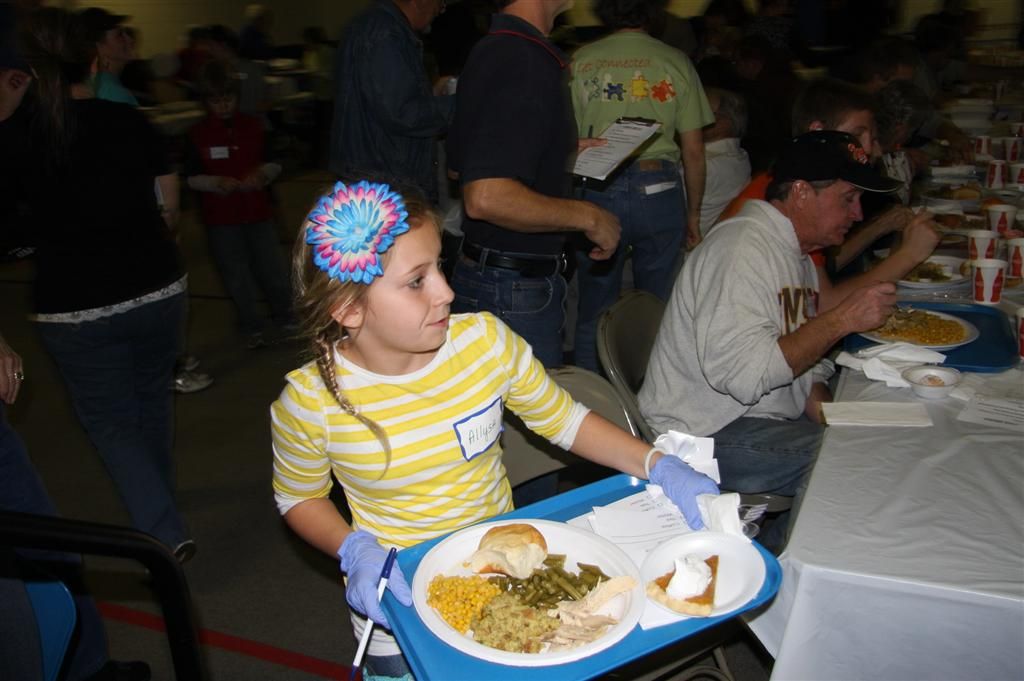 Thanksgiving is just around the corner and we will be hosting our 5th Annual Thanksgiving Day Dinner. This year we will be located at Our Lady of the Lake Catholic Church Parish building. We invite you to be part of this wonderful event. We will need volunteers that want to help with set-up, tear down, kitchen, thrift store, food runners, servers, and most importantly to love and hug on people. You can make a day of it, 3:00-8:00 pm, or just help for a short time. If you have a heart to volunteer we will find a place for you.
We are needing the following items for our free thrift store:
Coats, Hats, Gloves, Blankets, Socks, Toilet Paper, Deodorant, Razors, Shaving Cream, Tooth Paste & Tooth Brushes, etc.
You can drop items off at:
The CenturyLink store - 2001 Hwy 248
Comet Cleaners - 800 Hwy 248
Jesus Was Homeless - 2005 W Hwy 76
Lots of ways you can donate:
You can mail a tax-deductible donation to:
Jesus Was Homeless
176 Summerbrooke Lane
Branson, MO 65616
You can donate on-line at:
For more information contact Amy by email at amy@jesuswashomeless.org
or by phone and be sure to leave a message at 417-335-0266.
GET CONNECTED
Jesus Was Homeless Gateway Branson