Store
Visi
t the OES online stor
e to look at our offerings. We have OES b
randed items, Garmin products and training plans all at great prices...
STORE
Sponsored Events

Training Term

Goal:
the result or achievement toward which effort is directed.
Setting goals for yourself is the first step in creating a training plan for the season. These goals may revolve around a particular event or race that you're participating, an achievement such as upgrading categories or simply setting a personal record up a climb. In any case, make your goals specific and measurable so you know when you've accomplished them. For example, instead of saying "I'd like to set a PR up Lookout Mtn." list a specific time you'd like to accomplish this in. Make sure that you're being realistic but still challenging yourself. Having established goals with help you and your coach plan your season.
Gear

Garmin recently launched the newest member to their GPS-based cycling computers, the Edge 510. Packing all of the feature's you've grown to love in the Edge 500, the 510 takes it up a notch by adding; a larger, color touchscreen, increased GPS sensitivity, increased battery life and Bluetooth connectivity, giving you the ability to get even more out of your training.
For Special Pricing Too Low to Post Online...EMAIL US
Like
Greetings!

With 2013 already upon us, many people are thinking about how they are going to accomplish their New Year's Resolutions. Perhaps you signed up for a century ride on a whim or have goals of improving your time in a race or up your benchmark climb. Optimize Endurance Services is here to help you stay on track and reach your goals through better coaching and testing.
Let us help you make this your best year yet!
~The OES Team
Important Note About Physiology Testing

The OES mobile lab will be unavailable for Lactate Threshold testing February 9th-March 6th. Resting Metabolic Rate testing is still available, please contact us directly to schedule your RMR test.
Many of you are probably considering an early season lactate threshold test to assess your current fitness and to set your training zones. We will not be performing LT tests during the above dates. Please schedule your test prior to February 9th or during an available time after March 6th. Coach Rob will be out of town on holiday during these dates and the lab will be unavailable for LT testing. If you need any other assistance during this time, or to schedule an RMR test, please contact Coach Adam by email or phone (720) 270-6876.
Training
Go Slow to Get Fast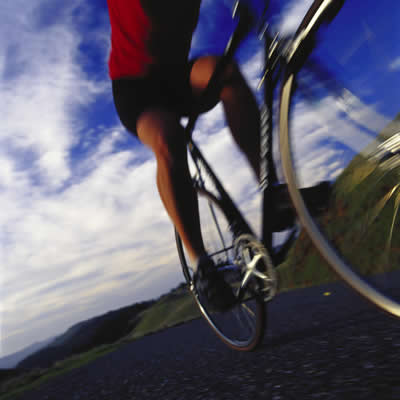 When people ask me how to get faster on the bike my first response (other than to hire a coach) is to ride slower. This is often met with a perplexing look, as if I was making it up. I'll admit that it does sound counter-intuitive, ride slower to get faster, but there are sound principles behind it. Base training is important for building a strong aerobic foundation that will prepare you for harder, faster riding down the road...READ FULL ARTICLE
Events

Optimize Endurance Services is Proud to be Offering General Training Plans for the Following Sponsored Events in 2013:
Rocky Mountain Endurance Series - 7 Races
-31 Week Marathon or Half-Marathon Plans Both Starting on January 28th
Elephant Rock Ride - Sun, June 2nd
-32 Week Rocky Mountain Events Plan (E-Rock, Copper Triangle & Tour of the Moon) Starts on February 25th
-16 Week Plan Starts on February 11th
-12 Week Plan Starts on March 11th
Bailey Hundo - Sat, June 15th
-23 Week Race or Finisher General Training Plans Both Starting on January 7th.
Denver Century Ride - Sat, June 15th
-16 Week Plan Starts on February 25th
-12 Week Plan Starts on March 25th
Triple Bypass - Sat, July 13th & Sun, July 14th
-23 Week Beginner, Experienced and Double Triple Plans
Start on February 4th
-15 Week
Beginner
or
Experienced
Plans
Start
on April 1st
Copper Triangle - Sat, August 3rd
-24 Week Plan Starts on February 18th
-16 Week Plan Starts on April 15th
OES general training plans are built with the specific demands of each event in mind. To
Learn More or to Purchase a General Plan Click HERE
Rides
Upcoming Optimize Endurance Services Training Rides:
-Jan 12th (Sat) Road-Castle Rock Loop
-Feb 3rd (Sun) MTB/CX-Highline Canal Trail
-Feb 23rd (Sat) Road-Morrison-Denver-Golden-Morrison
-March 17th (Sun) Road-Highlands Ranch-Denver
Note for 2013: Rides will occur every three weeks and will have both a race (fast) ride leader and club (no-drop) ride leader.
Sponsors
Optimize Endurance Services Mountain Bike Team is proud to present its 2013 team sponsors.
Look for an in-depth highlight of each of these

local, cyclist owned

businesses in future issues.
Founded by OES team member J Bretz in 1993, Excel Roofing has established itself a

s Denver's #1 Roofing Contractor. Putting customer satisfaction as their top priority, Excel Roofing believes that

good isn't good enough-they Expect the Very Best, and so should you.
Call Excel Roofing now at (303) 761-6400 or visit their
website
for a free estimate evaluation of your roofing, siding, window or attic insulation-ventilation project - and Expect the Very Best.
Apex Mountain Homes
Since being founded in 1994 by OES team member Clark Johnson, Apex has been the premier Summit County custom home builder. Specializing in new home construction, as well as home remodeling, they strive to provide superior craftsmanship and exceptional value accomplished through efficient project management. E
xceeding client expectations is how they measure success. Visit their website

or call (970) 668-3402 to start exploring together your vision for gracious mountain living.
Inspire Orthodontics
Wade D. Housewright, DDS, MS specializes in all aspects of orthodontics and dentofacial orthopedics for children, teens and adults. He is a premier provider of Invisalign, Invisalign Teen & Damon System Appliances. Wade is also a member of the OES team. They have two locations in the Denver area (Littleton & Westminster). Visit their website or call (303) 754-0040.
Voytek Bobak, Orthodontist
& Darlyne Loper, Dentist
Voytek Bobak, DMD, MS is a member of the OES team, an orthodontic specialist and an Invisalign preferred provider in Lakewood who has been happily straightening teeth since 1994. Check out his
website
for cyclist specials. His wife, Darlyne M. Loper, DMD is a dentist in Old Town Littleton. Her office can be reached at (303) 794-3969.
Zen Planner
Zen Planner, owned by OES team member Jeff Gardner, is a member-management software company that helps fitness-based businesses thrive. It manages everything including: prospect management, schedules, memberships, billing, and financial reporting. Visit their
website
or call (866) 541-3570.
Thanks again for spending time reading the OES newsletter and for your continued support of Optimize Endurance Services. Don't see what you need? Let us know.
Happy Training!
Quote of the Month:
"I think Katie is the biggest opponent...She's so strong, that if she finds her rhythm, it's hard for me to keep up with her. I really think she's the favorite for Louisville."
-2012 Olympic Road Race champion Marianne Vos talking about Colorado-native Katie Compton, who recently became the first American to win a cyclocross World Cup overall. Compton's next goal is to win the cyclocross World Championship which is being held outside Europe for the first time ever on Feb 2-3, 2013 in Louisville, KY.