Like
Store
Visi
t the OES online stor
e to look at our offerings. We have OES b
randed items, Garmin products and training plans all at great prices...
STORE
Training Term

Cardiac Drift
:
the phenomenon where some cardiovascular responses begin a time dependent change during exercise in a warm or neutral environment. It is
characterized by a gradual increase in heart rate over time. It is influenced by many factors, most notably the ambient temperature, hydration and the amount of muscle tissue activated during exercise.
Many of you have probably observed this phenomenon, especially while riding indoors. Your heart rate seems to steadily increase over time even though you're riding at a constant intensity. As we exercise our body produces a large amount of heat. To get rid of this excess heat, the body circulates large quantities of blood near the surface of the skin to cool it through various mechanisms. During exercise, evaporation is the prominent method of cooling. When riding indoors we need to make sure to have a room that is well ventilated, a fan to provide airflow and a focus on staying hydrated. This will make the body's job of cooling easier and minimize the effects of cardiac drift.
OES In 2012

Greetings!

Short days, cold temperatures and snow can only mean one thing...Winter has finally arrived! Time to dust off your stationary bike, trainer or rollers, resubscribe to Netflix and prepare for countless hours staring at the TV while the miles tick by, right?
In reality, winter training doesn't have to be like pulling teeth. Properly planning your workouts to maximize the benefits of indoor training can help keep your brain interested and your body on track.
Perhaps the more difficult part is avoiding all of the sweet temptations of the holiday season!
Don't miss out on a valuable coupon from Estelle Bicycles at the bottom of this issue.

Happy Holidays and Thank You for a Great 2012!
~The OES Team
Training
Darkness is starting to cramp the day's daylight now, a fact made that much more evident by the falling back of the clock. This usually means more cyclists have to turn their attention to cycling indoors. So, the trials and tribulations of the spin bike can begin. As a cycling coach, I hear the gamut of excuses about indoor cycling, mostly negative incantations of how boring, uncomfortable and grueling being indoors on a bike can be. In this article, I will discuss several different options for indoor cycling and reasons to embrace the stationary world of biking...READ FULL ARTICLE
2013 OES Mountain Bike Team - Join Today!

Recruitment Open Until Dec. 31st
You've seen the white and blue OES race kits everywhere MTB racing happens in Colorado, now's the time to get on board as a member for 2013. Become part of our family as a member of either the adult or junior teams and help OES step up on race podiums all over the state in 2013. Become a member of the only Colorado Team supported by a coaching staff with a physiology lab as well as being the 2012 Rocky Mountain Endurance Team Champions.
Our continued mission:
It is the mission of Team Optimize Endurance Services to foster the enjoyment of riding and racing mountain bikes by: bringing new riders to the sport, connecting with our community, cultivating a competitive spirit and promoting our sponsors.
Gift Certificates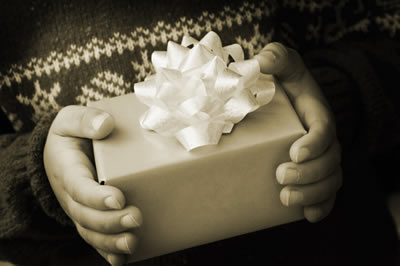 Looking for the Perfect Gift?
Give

the gift that keeps on giving

...the gift of coaching. Gift Certificates are available for any of the coaching or testing services that Optimize Endurance Services offers. Don't know what would best suit your beloved athlete's needs? Gift certificates can also be purchased in any dollar amount, allowing them to choose which service or product will help them best achieve their goals.
Gear

New Garmin Products:
Garmin Out-front Bike Mount
Put you and your data ahead of the pack with this new out-front bike mount Garmin.
This mount allows you to take full advantage of all of the robust data that your Garmin Edge computer provides without compromising the ride. The Edge is out in front of you for easier, heads-up positioning and increased safety.
Garmin Forerunner 10
Every mile matters. And now there's a stylishly, simple and affordable way to capture each one. Forerunner 10 is a GPS running watch that tracks your distance, speed/pace and calories. It also identifies your personal records and provides motivation along the way.
Available in three different colors: Green & White, Pink & White, Black & Red.
For Special Pricing Too Low to Post Online...EMAIL US
Cyclocross

Combining elements of both road and mountain bike, cyclocross (Cross or CX for short) is one of the fastest growing segments of our sport. Originating in Europe, cross was designed as a way for cyclist to maintain fitness throughout the fall and winter months.
Riding bikes similar to road bikes, but with larger, treaded MTB-type tires, riders must navigate courses that include pavement, dirt, grass, hills and unrideable sections where they must run while carrying their bikes. Races are very spectator friendly and can be fun for the whole family.
Routes

High Line Canal Trail

The High Line Canal trail has become a major recreational amenity for the Denver-metro area. Running for almost 70mi, the trail starts near Waterton Canyon in the southwest and ends near Green Valley Ranch in the northeast. Mostly flat, the trail is a mix of pavement and gravel.

...LEARN MORE ABOUT THIS TRAIL then look to join OES on Sunday, December 2nd when we ride the High Line Canal Trail.
Rides
Upcoming Optimize Endurance Services Training Rides
-Nov 15th (Sun) Road Ride-Roxborough/Chatfield State Park
-Dec 2nd (Sun) MTB/CX-Highline Canal Trail
-Dec 8th (Sat) MTB/CX-Waterton Canyon
-Dec 16th (Sun) Road-Bear Creek/South Platte/C470 Trail Loop
-Jan 12th (Sat)
TBD-Keep an eye on the Rides Calendar
Note for 2013: Rides will occur every three weeks and will have both a race (fast) ride leader and club (no-drop) ride leader. Stay tuned for more details.
Thanks again for spending some time reading the OES newsletter and for your continued support of Optimize Endurance Services. Don't see what you need? Let us know.
Going forwards the OES newsletter will be distributed six times a year in January, March, May, July, Sept, and November.
Happy Training!
Quote of the Month:
"It's like a road race and a mountain bike race, combined... without the crappy parts."
-Ryan Trebon, two-time U.S. National Cyclocross Champion