You have received this email because you have a relationship with Marion Claire, have exchanged business cards, or it was forwarded by someone you know. Enjoy!
Why is it called Speaking is Sexy?
When what someone says and how they say it sends chills up and down your spine, that's sexy!
Whether you're giving a speech, having a conversation, saying your wedding vows, teaching your kids, exhorting your sales team, or talking in your sleep, if someone is listening, you are inspiring them. It's important to remember that whenever you speak, someone is influenced by each word you say.
Be a positive influence. Be an inspiration. That's very sexy.
Did you miss a previous Speaking Tip?
If you are...
Currently speaking in public,
Thinking of speaking in public, but procrastinating like crazy,
Afraid to speak in public,
Envious of people who speak confidently in public, or
Would just like a few tips on how you can speak better than they do...
This newsletter will give you tips and techniques to become the accomplished speaker you've always longed to be.
MARION CLAIRE
coaches solopreneurs, business owners, middle managers and executives who want to become calm, confident, unique and sexy speakers who influence and inspire others with the power of their voice.
www.marionclaire.com
What Is Marion Up To?
EMCEE FOR THE WESTSIDE WOMEN'S NETWORK'S
WOMEN WHO INSPIRE!
On SEPTEMBER 22, 2014
Will you be in Los Angeles on or around Sept. 22nd, 2014?
Join me at the Westside Women's Network of the West LA Chamber of Commerce.
The theme is Women Who Inspire! I'll be introducing fabulous guest speaker:
NINA LIEBERMAN
Exec. Dir. of Sheba Medical Center
Former Dean of NonProfit Management at American Jewish University
Networking and Buffet dinner included, wine is complimentary.
Men are invited, too!
RSVP right away!
DID YOU SEE WHAT I SAID IN
THE HUFFINGTON POST?
How did you overcome your biggest business obstacle?
That's the question Julie Barnes asked in the Huffington Post recently, and she posted my answer. Find it at: http://www.huffingtonpost.com/julie-barnes/how-to-overcome-your-bigg_b_5555290.html
AND ALSO ON YOPROWEALTH.COM!
If you could give your younger self one piece of financial advice, what would it be? Take a look at Austin G. Netzley's Blog on NoProWealth.com: http://yoprowealth.com/one-piece-of-financial-advice-for-my-younger-self-part-1/#more-2122
Please send me your comments. I'd love to know what you think!
GET HELP WRITING YOUR SPEECH!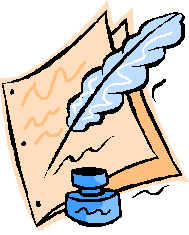 "Wow! I am totally blown away, Marion! Thank you! Hope to use your services again soon."
~ Victoria Ferro, CEO,
MicroKey Solutions, Inc.


Do you need to create

a talk for a company conference, your daughter's bat mitzvah, your son's wedding, your mother's milestone birthday, your father's retirement celebration or even a eulogy for a memorial service

? Too overwhelmed to do it yourself? Let me help you m
ake it easier to have a speech you'll be proud of. We'll create it together over the phone, quickly and thoroughly, and you'll have the right words just when you need them.
Why struggle when you can get it written without the trauma? Contact me at marion@marionclaire.com or call me at 310/659-8956 and get it done fast.
Thank you for your help. Love it. If you don't mind, I will use you again when I have to speak. Thank you so much.
~Andrew Lotter, CEO, Ameriflight, Inc.
"My speech was a hit! Thank you so much for your guidance and help. I received so many compliments from the audience. I would love to retain your services in the future to help me become a more comfortable writer and speaker."
Need help with your speech? CALL MARION!
Do You Have A Copy Of My Book?
If you have a copy, and have read and liked it, please go over to Amazon and say so! The more likes and positive reviews folks see on Amazon, the more it'll help spread the word.
Many thanks!
SECRETS OF A UNIQUE & SEXY SPEAKER,
155 Helpful Speaking Tips for Writing Your Speech, Facing the Audience & Overcoming Fear!
is full of

speaking tips used by experts.
It's perfect to k
eep in your pocket or on your desk for a bit of quick help year round to make you look and sound like a unique & sexy professional speaker

. It's

for speakers of all levels, from first-timers to 'been there, done that.'




If you don't have your own copy yet, an autographed copy is waiting for you at www.marionclaire.com. Or pick it up without the autograph at www.BalboaPress.com, www.Amazon.com and www.BarnesandNoble.com.
~~~~~~~~~~~~
"This is a very good book. I have been recommending it to everyone I know!
~ Dr. Tamara Eskenazi, Professor, HUC
"I have a whole new mindset about getting up to speak after reading Marion's book. I was quite nervous before, but she showed me another way of looking at the audience which made me feel more confident. And I liked the way the Speaking Tips reinforce the advice in every chapter. It's a terrific book and it really helped me."
~ Larry Freedman, Dynamic Nursing Service
HOW TO SPEAK WITHOUT FEAR


Why are some people totally comfortable speaking in front of a group but so many of the rest of us are shaking in our boots?
That question was posed on an Internet forum and it started me thinking. Why are some people so afraid to speak in front of more than 3 people that they'll do anything to avoid it, including not taking a promotion, refusing to attend networking events where they have to describe themselves in 60 seconds or less, give a wedding toast or even deliver a holiday speech at the annual end of the year festivities?
I used to be one of those, "I'm not going to do it, no way, no how" individuals who thought I would faint in front of a crowd. Wrong, wrong, wrong! Even though I white-knuckled it and forced myself to do it when I had to, I knew there had to be a better way. What did professional public speakers know that I didn't?
After 15 years as a speaker's coach and speechwriter, I believe there are three basic fears:
Making a mistake, saying something wrong, forgetting something important

Being judged, criticized, disapproved of, humiliated or ridiculed

Feeling like a fraud, not good enough, or not deserving to be standing in front of the group at all
All of these are very real fears and most of us have experienced one or more of them at various times. But here's the thing:
Must we suffer through them? Do we have to psych ourselves up to feel good about saying a few words to a receptive audience on a subject we know well?
There must be an easier way to sail through the waves of self-doubt and overcome them.
Good news! There is! Here are a few suggestions:
You made a mistake, said something wrong or forgot something important?
Correct it!


Say something simple like, "Let's look at that again," or "Let's go back a minute to (subject)," or "Let me say that another way," etc. If you forgot something, you'll remember it later in your talk. At an appropriate moment, when you're pausing between thoughts, say something like "I'd like to add something about (subject)," or "Let's revisit (subject) for a moment, I'd like to add that..." etc. The audience will think you planned it that way.


You think you're being judged, criticized, etc.
It's usually not true!

Get out of your head! Focus all your attention on them! The audience is there to learn from you. They're on your side. You have a gift to give them. That gift is your knowledge and your unique presentation. They came to get your gift. They want to leave knowing more than they did when they came in. Your job is to think about giving them your gift. You'll totally forget to think about how you're doing it.


You feel like a fraud who doesn't deserve to stand in front of them at all.
It's not about you, it's about them!

Your presentation is unique. No one can give it the way you can. We are each one of a kind. We each present a subject in our own unique way. No one can do it better than you, they can only do it differently. Your way is just as good, perhaps better, than many others, and certainly you know more than the audience who came to learn from you. Give yourself a break! You're a champ! You have a gift to give in your own unique way and you absolutely do belong there giving it!
Try these techniques. They work. I'll be happy to answer any questions. Just give me a call (310/659-8956) or send me an email at marion@marionclaire.com. You deserve to speak without fear. Give yourself the chance.
Want to use this Speaking Is Sexy Tip in your Newsletter or Blog?
You can, as long as you include this entire blurb:
Marion Claire coaches entrepreneurs, executives, and professionals of all kinds to become the confident public speakers they long to be. An autographed copy of her book, SECRETS of a UNIQUE & SEXY SPEAKER, is available on her website. She'll customize a Keynote Speech or Workshop for your organization and help you write your speech for almost any occasion. For more information go to:
www.marionclaire.com
Need a 30-60 Second 'Elevator' Speech?
Be irresistible in 30-60 seconds or less. Describe yourself in compelling terms that tell people how much they'll benefit from working with you. Show them with confidence and flair that you can answer their questions and help them solve their problem. Contact me at 310/659-8956 or marion@marionclaire.com. I'll coach you to put your best foot forward in a minute or less!


"Marion, your presentation (on the 30-60 second Intro) today was excellent! I definitely have take-aways from it, especially your suggestion that we 'provide a solution to an emotional problem people have'. That's a nice twist on the difficulty of doing a good elevator speech! I think it will enhance our communication and will foster more referrals. Thank you very much for your expertise."
~ Ivy B. Rappaport, LTC & Life Insurance Specialist
Need a 30-60 second intro? CALL MARION!
"After working with Marion Claire, my fear of speaking in front of a group of people is practically gone. I still get a few pre-speech butterflies, which Marion assures me are totally normal, but my former severe anxiety has disappeared. Marion taught me simple techniques to release my pre-speech tension and build up my confidence. Her knowledge and easy-going manner make her very easy to work with. She's the real deal and I'm happy to recommend her."
DO YOU HAVE FRIENDS OR COLLEAGUES who would benefit from seeing this Speaking Is Sexy eZine?
Please forward it to them or send me their email address and I'll send them a copy and tell them it's from you!
www.marionclaire.com
Have Speech, Will Travel!
Stand and Deliver:
You Can Be a Unique & Sexy Speaker!
"Your talk was smashing! Thank you so much for taking the time to share your expertise with our NAWBO-LA membership. We truly appreciate it!"
~Mina Trujillo, PR & Marketing Specialist
Looking for a dynamic, entertaining Speaker for your next meeting or conference? Whether you need a Keynote Speech, Presentation or Workshop, I'll design an informative, amusing, value-laden talk specifically for you and your organization. Choose 30 minutes, an hour, two hours or more in your choice of formats.
I'll reveal the secrets professional speakers use
including
techniques to overcome pre-speech jitters, grab the audience's attention, keep them tuned in and leave them wanting more.
Contact me at:
Marion@marionclaire.com
or call me at 310/659-8956. Let me help you solve your speaking needs.
Looking for a terrific Speaker? CALL MARION!
Food for Thought
The only way to make sense out of change is to plunge into it, move with it, and join the dance

.

The Clock Is Ticking! It's Time to be the Unique and Sexy
Speaker you've always wanted to be
!
"Public Speaking was terrifying to me AND necessary to my business. Within a short time of working with Marion, my fears subsided and my confidence grew. With her program and knowledge, I am able to speak publicly for the first time. She gave me the tools necessary to make this painless and even FUN! I learned a lot and feel so much better about myself in general. Thank you so much, Marion. "
~ Jennie S. Crowley, Chef Eric's Culinary Classrom
If the thought of giving a speech paralyzes you, it's time to change your thinking! Work with a coach to streamline the process of organizing your ideas, create a skilled presentation to deliver with authority and enthusiasm, and increase your ability to look and sound professional. Let me show you the tips and techniques you need to make you a calm, cool, unique & sexy speaker!
All inquiries are confidential. Call
for a
*free* half-hour consultation at
310/659-8956 or email me at
Marion@marionclaire.com.



Need a speaker's coach? CALL MARION!
More about Marion Claire
Revealing An Embarrassing Secret

We all have an embarrassing secret that we don't want to reveal because we're afraid people will think less of us if we do so. For many, many years I hid mine. I was sure that people would look at me strangely or not want to be around me if they knew I was less than perfect. Boy, was I wrong!
The thing about hiding the truth about yourself is that you are depriving yourself and the folks you come in contact with of the opportunity to have an honest relationship with you. True, you don't want to just blurt out your deepest feelings or most painful memories at inappropriate moments. But it is far better to be open about the things you cannot change that have shaped who you are. Facing the secrets of the past helps you understand yourself and it helps others understand you. And with understanding come the gifts of appreciation, sympathy, empathy, and love.
So here's the embarrassing secret I used to be afraid to reveal.
For over 20 years, I suffered from agoraphobia, the fear of crossing open spaces. Sometimes I couldn't leave my house for more than five minutes, without scurrying back inside. My enemy was not the great outdoors. It was simply fear.
Everyone experiences fear on occasion. And everyone's fear is a little bit different, personal to the individual. Mine was fear of being alone out in the world. I didn't feel safe by myself. Although I was perfectly content to live on my own, I needed the comfort and companionship of someone I knew well whenever I ventured out of the safety of my home. No way could I dream of getting up to speak in front of a room full of strangers!
I'm so proud to say that I overcame my fear. It took, first of all, the courage to admit there was something wrong. Then came the desire to fix it and to seek out the help I needed to overcome it.
And wow! Look at me now!
Today I speak in front of groups of all sizes, shapes and interests. If I can do it, so can you! Let me help you. contact me at Marion@marionclaire.com.