December 2012
Call for Convention Speakers!
~~~~~~~~~~~~~~~~~~~~~~~~~~~~~~~~~~~~~~~~~~~~~~~~
Have you heard a great speaker that you think would be great at our Convention in Denver? The dates are July 19-21, 2013.
The NDSC is accepting proposals for knowledgeable, family-friendly speakers to present 1.5 hour workshops on topics related to Down syndrome. Presentations in Spanish are welcome. Workshop speakers who are selected will be responsible for securing their own travel arrangements at their own expense. Honoraria or speaker fees are not available. This policy has allowed the NDSC to keep registration fees as low as possible.
Acceptable proposals will range the lifespan and address topics like: health and medical concerns; therapies; education, including pre-school, transition, & post-secondary; employment, living options, friendships and social relationships; advocacy and systems change; speech & communication; aging; positive behavior support and much more.
Be creative! Proposals should be interactive, provide "how to" strategies and evidence-based research as often as possible. If you are interested in submitting a workshop proposal, or know someone who would be great, download the workshop proposal form here.
Proposals are due on or before January 4, 2013.
Self Advocates Making News
~~~~~~~~~~~~~~~~~~~~~~~~~~~~~~~~~~~~~~~~~~~~~~~~
NDSC member Bar
bara Aden was recently honored by Community Gatepath with its annual Neal Poppin Award. The award recognizes clients of the agency who have gone through job training and exhibit extraordinary character and serve as a source of inspiration to others. Congratulations, Barbara! We know you'll enjoy watching the video.
Help make a difference in self adv
ocate Karen Gaffney's life, by voting for her as woman of the year by the World Open Water Swimming Association. Karen is among 15 women nominated for this award. The award honors the woman who has positively influenced the world of open water swimming, and possesses the sense of adventure and perseverance needed for this sport. It's easy -- just go to this link, and vote for Karen before December 31st!
HealthMeet Webinars
~~~~~~~~~~~~~~~~~~~~~~~~~~~~~~~~~~~~~~~~~~~~~~~~
NDSC is a partner with The Arc of the United States in their HealthMeet™ program. This week there is a webinar on Health Advocacy, presented by The Arc San Francisco. For more information, and to register for the webinar, visit this page. The webinar takes place Wednesday, December 19 from 2 to 3pm Eastern time.
HealthMeet™ is a project of The Arc, funded by a cooperative agreement with the Centers for Disease Control and Prevention and the National Center on Birth Defects and Developmental Disabilities. HealthMeet™ will provide training and education for individuals, their families, direct service professionals, medical providers, and medical students and will raise public awareness of health issues that impact people with intellectual disabilities across the country.
Travels with NDSC President, Jim Faber ~~~~~~~~~~~~~~~~~~~~~~~~~~~~~~~~~~~~~~~~~~~~~

In November, NDSC President Jim Faber had the opportunity to travel to the Dominican Republic. He met with leaders from the Down syndrome community, and celebrated the 20th anniversary of Asociacion Dominicana de Sindrome de Down, the DS organization that has been so supportive of the NDSC over the
years. ADOSID honored Jim with an award in recognition of his dedication and support to the Down syndrome community through his work at the NDSC.
Between media interviews, meetings with government officials and leaders from the disability community at large, Jim was also able to meet with local families and take part in Quiereme Como Soy, a huge event celebrating young athletes with disabilities. (Check out this photo of Jim, his wife Suzanne, and local hero, David Ortiz.)
Give the Gift of Convention Recordings
~~~~~~~~~~~~~~~~~~~~~~~~~~~~~~~~~~~~~~~~~~~~~~~~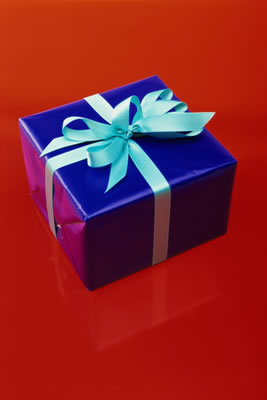 Still trying to figure out a gift or two? Give the gift of convention recordings (or ask for them for yourself)! With seventeen recorded sessions, we know there's something here for you or someone you know.
For just $35.00 for NDSC members, $70.00 for non-members, you'll have access to these recordings, as well as the printed handouts from each speaker, until June 1, 2013. It's an amazing opportunity to learn from the best, right in your own home.
Down Syndrome News Online
~~~~~~~~~~~~~~~~~~~~~~~~~~~~~~~~~~~~~~~~~~~~~~~~~~
The last issue of Down Syndrome News for 2012 is now available on our website. Take a minute to share with your friends and family who don't receive the printed copy in the mail.
You'll see it's time to submit nominations for our annual awards, read an inspiring story about a family dreaming big for their daughter, and read an enlightening article on pain management. You'll also get to read about nine amazing self advocates in our Down Syndrome Headline News section--written by and for our self advocate members.
And Another Thing or Two...
~~~~~~~~~~~~~~~~~~~~~~~~~~~~~~~~~~~~~~~~~~~
1. Help with research about reading and children with Down syndrome by taking this survey, from the University of St. Joseph.
2. Listen to Sujeet Desai and get into the holiday spirit!
3. Have a very happy and safe New Year! Enjoy!
Contact Information
~~~~~~~~~~~~~~~~~~~~~~~~~~~~~~~~~~~~~~~~~~~~~~~~
phone: 800-232-6372/770-604-9500; email: info@ndsccenter.org
~~~~~~~~~~~~~~~~~~~~~~~~~~~~~~~~~~~~~~~~~~~~~~~~