Quick Links

Join Our List



2013-2014 Fellows

To learn more about our fellows and the SFSEHC Fellowship, or to schedule an appointment check out our website:


San Francisco Shoulder, Elbow & Hand Clinic
Holiday Schedule
The office will be closed on the following dates:


Jan. 1st., New Year's Day Jan. 20th, MLK Day
Feb. 17th, Presidents Day
May 26th, Memorial Day
4th of July!
Sept. 1st, Labor Day
Nov. 27th - 28th, Thanksgiving
WELCOME TO...
Our New Office!

We are very happy to show you our new office space. We continue to add little touches and would love to give you a tour on your next visit.

Our mailing address has not changed. We're just a short walk down the hall from our previous office.
We look forward to seeing you.
Greetings!

Welcome to our Monthly Connection Newsletter. We are delighted to have this forum to connect with you and our network of healthcare professionals. We hope you enjoy the articles in our newsletter. We'll include tips and ideas for healthy living, patient experiences, current healthcare news and a spotlight on our team and our healthcare network. As we grow into this exciting new way of communicating, we encourage you to send us your feedback on topics you'd like to read or hear more about. We also invite you to view our new Facebook and YouTube pages.



Be Safe, Be Healthy, Be Happy!



-beau

Beau Ascarrunz, Practice Manager - Administrator
San Francisco Shoulder, Elbow & Hand Clinic
HOW TO FUNCTION WITH AN ARM SLING

So you've just had shoulder surgery and now you're stuck in an arm sling for 6-8 weeks! NOW WHAT?!?!?!?!
Your doctor says rest and relax but how are you supposed to dress?? Cook?? Sleep??
Here are some helpful tips to make life a little easier.
What to wear
Loose clothing is probably the way to go, especially something with buttons or zippers, but try to avoid small buttons. Remember to dress the operated arm first and last. This will help you avoid any unnecessary arm movements. Wear pants that have an elastic waistband. As far as shoes go, try to wear something that you can easily settle your feet into such as a slip-on shoe, flip flops, or slippers.
Cooking
It might be a good idea to plan ahead and prepare meals before surgery that you can simply freeze. Then, all you have to do is warm the meal up. There's no cutting, heavy lifting, or cooking involved.
Sleeping
It might seem impossible to get a decent night sleep after shoulder surgery, especially with a sling as your new best friend. Avoid sleeping on your operated arm and invest in pillows. Laying on your back is key and will probably be the most comfortable position. Surround yourself with pillows, making sure there is one behind the operated shoulder for stability.
Hopefully these helpful tips will make your life a little simple after surgery.
Patient Corner

"Dr. Kelly,
It has been a little over 3 years since you replaced my shoulder. I can't tell you how grateful I am. The shoulder has been fine. It functions flawlessly, has tremendous strength, and complete range of motion. Thank you and keep up the good work."

Frank M.
Building Contractor
Patient Corner

"Dr. Redlin performed a needle aponeurotomy to treat a Dupuytren contracture on my right finger in October 2013. Before the surgery I was unable to close my finger more that 30 degrees or make a fist. This was affecting my ability to grip things properly. After the surgery, full flexibility was regained......Dr. Redlin was very attentive and carefully explained the procedure and my options. Dr. Redlin and her staff went out of their way to make me feel comfortable and fully informed."

Stephen D.
Software Architect
Dupuytren's Contracture

Dupuytren's contracture is a condition that affects the hands and fingers. It causes one or more fingers to bend into the palm of the hand. It can affect one or both hands and it can sometimes affect the thumb.
Dupuytren's contracture occurs when the connective tissue in the palm thickens. Often the tissue thickens in one small area first and a "nodule" forms (a small, hard lump about 0.5-1cm) under the skin of the palm. The nodule sometimes feels tender to begin with, but this usually passes.
The nodules are non-cancerous (benign) and the condition is not life-threatening for those who develop it, although it can be a nuisance to live with.
Over time, the nodules can extend and form cords of tissue. These cords can shorten (contract) and, if the cords run along a finger or thumb, they can pull it so it becomes bent towards the palm. These contractures are often mild and painless, but they can get steadily worse over time.
Sometimes, the term Dupuytren's disease (palmar fibromatosis) is used instead of Dupuytren's contracture, because not everyone with the condition will develop contractures.
Healthy Living
Nurture Yourself Inside and Out: The Food You Eat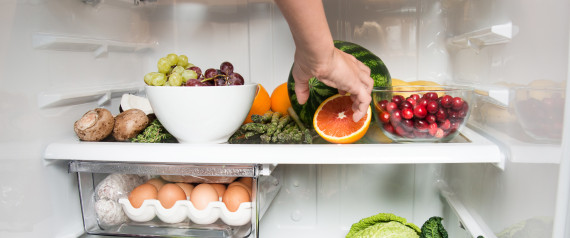 Every morning when you get up and look in the mirror, the person you see standing right in front of you is exactly who you are. Those new wrinkles, those new laugh lines, that sense of your mother's face developing beneath that youthful surface of your own -- that's you, but it's not the whole you. It's you on the outside.
Inside, however, there is a separate you -- cells, organs, bones, and blood, as well as the essence of what propels you forward every day. Which "you" do you see when you look in the mirror? Which "you" do you consider nurturing? Which "you" do you feel compassion and empathy for? Which "you" do you identify with? In my work with my patients, I believe it is absolutely essential to see both parts of yourself, and also to realize that the inner you makes up a much greater percentage of who you truly are. You might feel good about losing 10 pounds, or love the effects of a new wrinkle cream, but finding and relating to that inner you is what will bring you true vitality -- and more dramatic external beauty as a profound side effect.


But what am I really talking about when I talk about these two versions of you? In my book, I often talk about living from the heart, and this is what I mean. Literally and metaphorically, to become your best self, you must nurture the physical and the emotional, in order to support the full range of life that is you. And where do these two selves cross? They intersect on your dinner plate.