Quick Links

Join Our List



2013-2014 Fellows

To learn more about our fellows and the SFSEHC Fellowship, or to schedule an appointment check out our website:


San Francisco Shoulder, Elbow & Hand Clinic
Holiday Schedule
The office will be closed on the following dates:


Jan. 1st., New Year's Day Jan. 20th, MLK Day
Feb. 17th, Presidents Day
May 26th, Memorial Day
4th of July!
Sept. 1st, Labor Day
Nov. 27th - 28th, Thanksgiving
WELCOME TO...
Our New Office!

We are very happy to show you our new office space. We continue to add little touches and would love to give you a tour on your next visit.

Our mailing address has not changed. We're just a short walk down the hall from our previous office.
We look forward to seeing you.
Greetings!

Welcome to our Monthly Connection Newsletter. We are delighted to have this forum to connect with you and our network of healthcare professionals. We hope you enjoy the articles in our newsletter. We'll include tips and ideas for healthy living, patient experiences, current healthcare news and a spotlight on our team and our healthcare network. As we grow into this exciting new way of communicating, we encourage you to send us your feedback on topics you'd like to read or hear more about. We also invite you to view our new Facebook and YouTube pages.



Be Safe, Be Healthy, Be Happy!



-beau

Beau Ascarrunz, Practice Manager - Administrator
San Francisco Shoulder, Elbow & Hand Clinic

GOODBYE CABIN FEVER, SPRING IS IN THE AIR!

So the weather is getting nicer as Spring is approaching. Many people are getting out more, engaging in outdoor activities and soaking up all the Vitamin D that they can. Whether you enjoy rock climbing, surfing, fishing, or even kayaking, make sure you take the proper precautions before heading out to prevent an accidental injury. Some unwanted injuries can include sprains, strains, dislocations, or muscle cramping to various parts of the body, just to name of few.
Here are some things to keep in mind before you embark on your excursion.
1. A simple stretch goes a long way
Most people are so eager to start enjoying their activities and forget to stretch before hand. Stretching is just as important as the physical activity you take part in.
2. If a position you are in doesn't feel right-Change it.
It's so simple. Most of the time you can prevent an injury by simply adjusting the way you are doing it.
3. Perform strengthening workouts on a regular basis
Before you exert yourself in one these fun and exciting activities, make sure your muscles are up to it. The last thing you want to do is exaggerate the use of your muscles and strain yourself. This doesn't mean you have to be the Incredible Hulk to enjoy these outdoor experiences. Just be smart and safe. Regular workouts along with stretching as listed above will not only help you feel good overall, but will also help with increasing your range of motion.
4. Hydration and Electrolytes
Drinking plenty of water is key. It's something our bodies need on a daily basis regardless of the activities we participate in. This is particularly important when you involve yourself in any physical activity in the warm weather. Additionally, water and electrolytes can also help prevent muscle cramping, especially when soaking up the the warm rays.
5.Nutrition
Of course you want to make sure you are eating right. It is important to maintain a well balanced diet so you don't cause muscle fatigue.
Have fun!
As always, if you think you have possibly injured yourself, report to your doctor.
Patient Corner

Dr. Norris,
"Thank you for my new shoulder. You have given me my life back and I can't say thank you enough."

Marchita H.,
Retired orthopaedic patient
Patient Corner

Dr. Kelly
"I would like to thank you for your excellent work in repairing my arm and relieving the pain that had really begun to wear me down. Your staff, assistants and fellows were very professional and empathetic. Thanks again to you personally and to your wonderful staff.
All the best!"

Marguerite B.
Office Manager
Healthcare News
An increase in vitamin D deficiency diagnoses

Physicians are ordering vitamin D deficiency screening tests for preventive care purposes rather than after patients develop conditions caused by decreased bone density, new research from Wake Forest Baptist Medical Center suggests.
For older patients, having a low vitamin D level is a condition that can cause weakening of bones, which can lead to fractures, and in children the deficiency can lead to rickets. The 2011 Institute of Medicine guidelines for vitamin D and calcium emphasize their importance in skeletal health and increased research findings, along with widespread media reports, have raised awareness about vitamin D deficiency, the researchers reported.
Karen E. Huang, M.S., a research specialist in the Center for Dermatology Research at Wake Forest Baptist Medical Center and lead author of the study, said the rise in vitamin D deficiency awareness among doctors warranted a look at how often doctors were diagnosing this condition during visits. Read Full Article
Healthy Living
The Importance of Making Headspace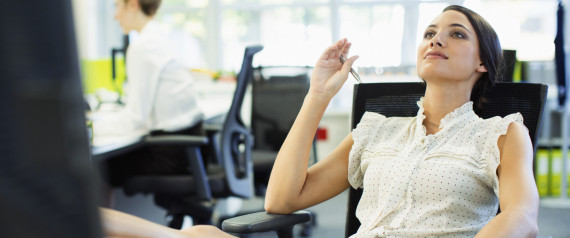 My mother always said that I was terrible at doing nothing.
I am fine with being terrible at doing nothing because I am so rarely without something to do.
Lately, though, I have found in my quiet moments, those spaces in between projects or grading, those fleeting hours (more realistically minutes) -- when the girls are asleep and my husband is out, the dishes are done, lunches packed, clothes folded, classes prepped, research in progress -- when I have a small opportunity to stop, I can hardly relax. I feel like a clenched fist. Unclenching, relaxing, relenting requires a kind of head space I struggle to find.
Headspace is the only way I can describe what I'm looking for. My mind is too full, littered with forgotten tasks and unchecked checklists. And so I wade through the mess, looking for ways to offload anything that clears some space.
I have tried untethering myself from technology, getting significant distance from my phone or my computer or adopting new work habits to simplify or get organized. I cook to get the food thoughts out and read or write to get the work thoughts out. I clear the inboxes of texts, emails, status updates and checklists -- so many inboxes to keep in mind, life gets tiring staying on top of communication.
Even still, the quiet moments feel crowded.