Greetings BOOSTers!
During the hustle and bustle of the Holiday Season, please take some time to reflect and gain some perspective on this past year. It's the perfect time of year to look back and reflect and ask yourself some pertinent questions.
What worked?
What didn't work?
What were your biggest challenges?
What were your biggest successes?
How did you celebrate your successes?
What lessons did you learn?
What are your intentions for 2013?
We are also challenge you to think about your professional development goals in the new year. How will you continue evolving and progressing as an educator?
We look forward to a new year full of inspiration, continuing to support you and your team in meeting your professional development goals and to learn and grow with you.
Thank you for all....
Tia Quinn
Executive Director
BOOST Collaborative
BOOST Buzz
BOOST Out in the Community

On November 7th the BOOST Office took a field trip to the Linda Vista Boys and Girls Club: Ron Roberts Branch. We led 4 different workshops
that the kids chose to participate in. Workshops consisted of a dance class, a Thanksgiving lesson, a Wushu class, and an arts & crafts hour.
A special thank you for Joe Sorenson, site supervisor, for letting us come and spend the afternoon with everyone.
For more information on the Boys and Girls Club: Ron Roberts Branch of Linda Vista please click here.
Program Highlight
Lights on Afterschool

: Los Angeles County Office of Education




October 2012



LACOE Superintendent Arturo Delgado recently joined State Superintendent of Public Instruction Tom Torlakson and basketball legend Kareem Abdul-Jabbar in leading an event that promoted science, technology, engineering and mathematics (STEM) learning.
More than 1,300 elementary and middle school students participated in the "L.A. County Lights On Afterschool STEM Celebration," held Oct. 27 at A-MAN's
International Science Discovery and Learning Center
in Inglewood.
The event highlighted the importance of expanded STEM learning opportunities and keeping the "lights on" after school, said event co-organizer Mary Jo Ginty, LACOE program coordinator/afterschool regional lead.
In his remarks, Delgado said STEM learning is critical to preparing California's school children to take their places in the 21st century economy. It provides students with an opportunity to learn collaboration, practice critical thinking and problem solving, be creative and innovative, as well as strengthen their communication skills.
Delgado said the 1,800 afterschool program sites in L.A. County serve over 275,000 students a day. They keep the students safe, inspire them to re-engage in the education system and prepare them with 21st century skill sets for college and career readiness, he added. They also assist working families and many of the program staff gain experience as future teachers.
"Knowledge is power. Keep opening those books and learn," Abdul-Jabbar told students attending the event. Torlakson recently appointed Abdul-Jabbar California's first afterschool STEM ambassador to help raise awareness of the importance of STEM education.
LACOE
organized the event in partnership with
Abdul-Jabbar's Skyhook Foundation
, the
African American Male Achievers Network
, the
California Department of Education After School Division
and
Reading Is Fundamental
.
RIF donated to students 1,500 copies of Abdul-Jabbar's bestselling book, "What Color is My World? The Lost History of African-American Inventors," which is part of the organization's
Multicultural Book Collection
.
Other speakers included Torlakson; Inglewood Mayor James T. Butts, Jr.; A-MAN co-founders Bettye Walker and Hildreth Walker, Jr.; CDE Afterschool Division Director Michael Funk; and Judy Cheatham, vice president of RIF Literacy Services.
After the program, students participated in hands-on STEM activities offered by more than 20 participating vendors. The students learned about wind tunnels, conducting chemical reaction experiments and the space shuttle monitoring system. The students also experienced a laser light show demonstrating the technology used in Apollo 11.
"Science is fun when we learn it this way," said one student. "I never knew there were jobs like people talked about today [that are] available when I get out of school," said another. "Can we have more activities like this?" a third student asked.
"The students' responses clearly demonstrated that the five principles of
Learning in Afterschool
and over the summer are what draw students to programs and keep and/or re-engage them in the education process," said Ginty.
For more information about the Los Angeles County Office of Education visit:
Submitted by:

Mary Jo Ginty, Region 11 Lead

Los Angeles County Office of Education

Downey, CA
Anastasia Johnson

(Right)


Gabriel Clark

(Left)
EDGE Afterschool Youth Workers
John H. Boner Community Center

Indianapolis, IN

If one were to stop by Washington Irving Elementary School in Indianapolis, IN around 3:30p.m. any day, you would find two of the coolest youth workers you've ever met. Anastasia Johnson and Gabriel Clark (or AJ and Gabe as they are more commonly known) began coming to the John H. Boner Community Center's (JHBCC) summer program in 2010 as camp participants as they were just getting ready to enter the 8th and 9th grades. As sisters who are close in age and have a great relationship, you never really saw one without the other. Their little brother, Javon, was usually not far behind either. When Javon began coming to the afterschool program, AJ and Gabe began volunteering with the program and they haven't left since!
They are the type of youth workers that every youth program looks for-caring, funny, professional, genuine, smart, dedicated, and of course, a little loud and crazy sometimes. Because of their age, AJ and Gabe are able to communicate and relate to the program youth in ways that even the most experienced youth worker cannot. Even though AJ and Gabe have very different personalities- AJ is the quiet, laid-back one while Gabe has no problem being completely ridiculous in front of an entire cafeteria of kids and their parents-the common link between the two are their incredible hearts and passion for things they care about. JHBCC has had the privilege of watching them transform from somewhat reserved and unsure youth into confident leaders among their peers. We are lucky to have them. The field of youth work is very lucky to have them. The youth we work with are incredibly lucky to have them.
Submitted by:
Brittany Kronmiller
Director of Children and Youth
John H. Boner Community Center
Indianapolis, IN
Breakfast Club

Click on the Blog Title to read more!
After School Attractions
Blog entry written by
Julie McClure, Program Director at CalSERVES, Napa County Office of Education
The Power of PICOUP
Blog entry written by Justin McGlamery,
Adventure Education Coordinator and Adjunct Faculty at The University of Saint Joseph
, and
Co-Author of Focus Your Locus: Activities That Focus the Power of Individuals and Groups


BOOST Breakfast Club welcomes our newest bloggers:
Linda Kekelis
Executive Director
Techbridge
Oakland, CA
Christina Quattrochi
Program Coordinator
BOOST Collaborative
San Diego, CA
To view other Breakfast Club Blogs click
here
.
Giving Cards
GivingCards is a new initiative of a San Diego area company that wants to make a difference through people's every day purchases. This year, they're testing the concept by partnering with a variety of non-profit groups that benefit from the sale of Christmas/Holiday cards. It's a simple, straightforward idea: Buy high quality cards for a low price ($.49 each, including envelopes), and then choose which partner charity will receive between 30% - 35% of that purchase. Each partner charity has its own page, with videos, descriptions of their work, and financial accountability information.
This year, GivingCards is working with organizations that address things ranging from clean water to human trafficking, support of military families and those affected by autism, as well as reforestation, finding of microloans and more. GivingCards has over 80 existing card designs, and users are also able to upload their own images like family photos, kids' drawings or whatever else the customer wants. GivingCards is not about replacing charitable giving, but adding to it by making intentional purchases with companies that are committed to helping others. If any friends of BOOST are interested in learning more abut the program, or participating in an expanded group of organizations in 2013, contact Dave Palmer at
dave@dunktankmarketing.com
or visit www.GivingCards.com.
Visit the GivingCards website
here
to order your cards today!
Youth Activity
Draw Batman Using Basic Shapes
In this activity you will use Use basic shapes - triangles, circles/ovals, squares - to draw Batman.
Prep time: 10 min.
Activity time: 15 min
Grade level: K-3
Group size: Individual
Environment: This activity will work both indoors and outdoors as long as you have a tabletop or desk to work at.
Objective:
Objective is to introduce students that complex imagery can be broken down using simple shapes and forms.
Materials needed:
Pencil
Paper
Pen, crayons, markers - optional
Graph Paper - optional
What is light? Can you give an example of light? (Possible answers: Light bulb, flashlight, the sun.) From where does light come? Light is a form of energy. Items such as light bulbs and television screens give off this light energy. Our eyes change visible light energy waves into something we can see. Visible light energy is just one form of light energy. There are invisible forms of light energy, or light energy we cannot see, such as infrared, ultraviolet, radio and x-ray light energy. All light energy is generated by light waves.
Preparation:
Give each child a blank sheet of paper and a pencil.
For younger ages, you can opt to cut out all the shapes before hand and simply have them paste them on the blank sheet of paper rather than having them draw the shapes themselves.
Directions:
1. On the blank sheet (graph paper helps with even proportions) draw an oval- like an egg.
2. Using two triangles, draw in horns on top of the oval at the left and right sides.
3. Draw a square inside the oval at the lower half of the oval.
4. Using two triangles, draw in eyes between top of square and the top of the oval.
5. Draw in a final triangle to create nose between eyes and place above the square.
6. Use a single line to create Batman's mouth at the center of the square.
7. Additional triangles, rectangles can be used to create neck and cowl.
8. Color in as necessary to complete image.
Click here for a PDF with step by step images.
Submitted by:
Aposcar Cruz
w3rkshop.com
San Diego, CA
Do you have a youth activity that is fun, engaging, and easy to implement? Let us know about it and we may feature it here!
Email inspire@boostcollaborative.org
Funding and Grant Opportunities
Deadline: December 15, 2012 - January 15, 2013 (based on your region)
Since 1923, the Awards have recognized the exceptional vision of our nation's youth, and have provided a singular opportunity for students to be noticed for their creative talents. Each year, increasing numbers of creative teens submit their work, and they become a part of the Alliance's community - young artists and writers, filmmakers and photographers, poets, and sculptors, and countless educators who support and encourage the creative process.
Environmental Conservation Initiatives Supported
Deadline:December 31, 2012
The Wallace Genetic Foundation provides grants to nonprofit organizations nationwide that believe in the long-term conservation of the soil and of the environment, rather than exploitation of natural resources for temporary profits. Specific areas of interest include the following: sustainable agriculture, protection of farmland near cities, conservation of natural resources, biodiversity protection, reduction of environmental toxins, and global climate issues. Grants generally range from $25,000 to $40,000.Requests may be submitted throughout the year.
After School Education and Safety
Deadline: January 13, 2013
The After School Education and Safety (ASES) Program is the result of the 2002 voter-approved initiative, Proposition 49. These programs are created through partnerships between schools and local community resources to provide literacy, academic enrichment and safe, constructive alternatives for students in kindergarten through ninth grade. Funding is designed to: (1) maintain existing before and after school program funding; and (2) provide eligibility to all elementary and middle schools that submit quality applications throughout California. The Renewal application is for existing grant recipients who wish to continue funding at existing levels. The Universal application is for new applicants and for existing grant recipients who wish to increase funding.
To see more funding opportunities, click
here
.
BOOST Gear Shop



The perfect place for holiday shopping!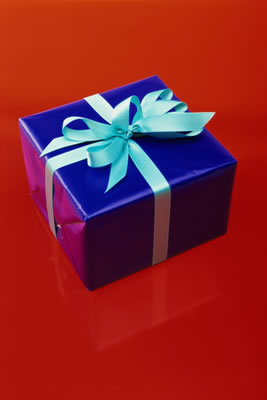 The BOOST Collaborative Gear Shop is the perfect place to find a gift for that inspiring person in your life. All proceeds benefit the BOOST Conference Scholarship. A purchase from the BOOST Gear Shop is truly the gift that keeps on giving.

To purchase your own BOOST Gear, visit the Gear Shop.
Out-of-School Time in the News
December 9, 2012
TakePart
Minnesota School Districts Ask Parents to Insure iPads for Students
December 9, 2012
Twincities.com: Pioneer Press
SpaceX Poised to Enter Space Again With Two New Missions
December 9, 2012
Mashable
December 8, 2012
The Sacremento Bee
December 8, 2012
Huffington Post: Education
December 8, 2012
NJ.com
Click here to read more news!
Research
Opportunity for Action: Preparing Youth for 21st Century Livelihoods
Opportunity for Action presents an overview of the barriers that stand between young people and their opportunities for a decent livelihood. The powerful data summarized here are presented from a regional perspective to buttress our call for a global approach to action. We aim to dramatically expand opportunities in the areas of education, employment, and civic engagement. We hope this paper will further encourage the efforts of policymakers, program implementers, development experts, and youth leaders alike, as together we build a society in which every young person has a real chance to learn, work, and lead.







To read this research, please visit International Youth Foundation here

.
Parents, Teens, and Online Privacy
These findings are based on a nationally representative phone survey of 802 parents and their 802 teens ages 12-17. It was conducted between July 26 and September 30, 2012. Interviews were conducted in English and Spanish and on landline and cell phones. The margin of error for the full sample is ± 4.5 percentage points. In collaboration with the Berkman Center for Internet & Society at Harvard, this report also includes quotes gathered through a series of exploratory in-person focus group interviews about privacy and digital media, with a focus on social networking sites (in particular Facebook), conducted by the Berkman Center's Youth and Media Project between May and December 2011. The team conducted 16 focus group interviews with roughly 120 students.
To read this research, please visit Pew Internet here.
The High Cost of High School Dropouts: What the Nation Pays for Inadequate High Schools
If the high school students who dropped out of the Class of 2011 had graduated, the nation's economy would likely have benefited from nearly $154 billion in additional income over the course of their lifetimes, according to the Alliance's issue brief, The High Cost of High School Dropouts: What the Nation Pays for Inadequate High Schools.
To read this research, please visit the Alliance for Excellent Education website here.
Fact of the Month
Did you know?
From online Learning to interactive whiteboards to social media, technology continues to reshape the college experience. Online social communities driven by emerging technologies allow students from across the world to collaborate on projects while tablet computers provide students with an increasingly mobile learning experience. Click on the infographic below to see the technologies and innovations fostering the education of the "digital generation."

For more on this topic click here!
Get Connected
BOOST Yourself!
CONNECT with the out-of-school time field and join the conversation by connecting with us online through Facebook, Twitter, YouTube, Skype, LinkedIn and Flickr.
SHARE your story, promising practices, staff highlights and program successes through the BOOST Café or participate in any of our professional development opportunities.
COLLABORATE with BOOST! We are always open to discussing creative ideas of how we can work together to support children, youth, families and communities. Together we can make a difference!
PROMOTE careers within your agency through our Career Corner at no-cost.
GIVE BACK and volunteer with the BOOST Collaborative to make a difference.
SIGN UP for our RSS Feeds including the BOOST Breakfast Club Blog, BOOST Collaborative Monthly Newsletter, BOOST Conference updates, Healthy Behaviors Conference updates. We bring you the latest news, research, trends, funding opportunities and highlight promising practices in the out-of-school time field.
SPONSOR an out-of-school time professional or become a sponsor at one of our conferences or events.
SUPPORT the efforts of BOOST Collaborative by making a donation to the BOOST Scholarship Fund or shop online through one of our affiliate programs- all of the proceeds go directly to the BOOST Scholarship Fund.
ADVOCATE for out-of-school time programs and keep the lights on and doors open for youth during the critical hours!
Sponsor the Newsletter
Contact Us
San Diego, CA 92109
619-23-BOOST
(619-232-6678)
December Poll
What social media outlet do you use the most?

BOOST Collaborative wants to hear what your favorite item from our gear shop is. Between December 10 and 21st, go to our Facbeook page or Tweet us to let us know what your favorite item is! Be as specific as possible because if you are chosen, you win that item!

One winner will be picked at random from all who participate on December 24, 2012.


Click here to go to our Facebook page

Click here to go to our Twitter page

Click here to visit our Gear Shop.

Participate in BOOST's Gratitude Giveaways by leaving a comment on our Facebook page telling us something you are grateful for and you will automatically be entered to win the book of the day! The contest runs from Dec. 3-7 and 10-14. Come back everyday and participate for your chance to win!



Click here to go to our Facebook page

Click here to go to our Twitter page


BOOST Media
BOOST Public Service Announcement (PSA's)
The issue: In California, The 21st Century High School After School Safety and Enrichment for Teens (ASSETs) Program is a federally funded grant.
The good news: The goals of this program are to provide academic support; safe, constructive alternatives for high school students; and assistance in passing the California High School Exit Examination (CAHSEE).
The bad news: Not one high school in San Diego County was funded for the 2012-2013 school year
Click here to learn more about how you can support out-of-school time programs.
BOOST Conference 2013

Register Today


May 1-4, 2013
Palm Springs Convention Center
Palm Springs, CA
Phase III: Standard Registration

November 1, 2012-April 12, 2013
Only $440 per person!
Conference Registration Includes:
Access to Workshop Sessions & Inspiration Stations

Admission to Film Festival

BOOST Nation: Town Hall Participation

Meals (breakfast & lunch provided Thursday and Friday, breakfast provided on Saturday)

Access to All Conference Sponsored Events

Exhibit Hall Pass

Networking Reception

Post Conference Trip Report

Certificate of Attendance
The largest global convening of out-of-school time professionals.

Click here to share the Save the Date with everyone.
California Department of Education on iTunes U
CDE on iTunes U offers easily accessible high quality professional development for teachers and education administrators. The lessons focus on all areas from common core to promising practices to curriculum. CDE on iTunes U is the State Superintendent's latest initiative to provide professional development resources to California's education community.
Click
here
for more information.
Bill of Rights Day Haiku Challenge December 15, 2012
December 15, 2012 marks the 221st anniversary of the ratification of the Bill of Rights! Flex your poetic skills to have some fun, think about the Constitution, and help everyone celebrate this amazing milestone.

Visit the ACLU Hawaii's
website
for more information on how you can participate in the Bill of Rights Day Haiku Challenge.
Free Webinar:
Help! Our Students All Have
iPads: Now What?
Have you done a school or district iPad implementation? Now that all the logistics are somewhat under control, are your teachers struggling with how to effectively utilize iPads in the classroom? Join this webinar to learn how to set your teachers up for success by providing them resources on:
21st Century Student Assessment using Filmmaking
21st Century Student Assessment using Animation
21st Century Student Assessment using Podcasting workshop
Authentic Assessment using iPads
Brought to you by:
Click
here
to register today!
MLS W.O.R.K.S
Don't Cross the Line

Join Major League Soccer in their commitment to support the communities where we all live and play our games, in hopes of providing an environment in which staff, clubs, players, partners, and supporters are treated with dignity and respect. By taking the pledge you support MLS in not tolerating discrimination, bias, prejudice or harassment of any kind in all communities.
Join Major League Soccer and Take the Pledge...DON'T CROSS THE LINE!
Click
here
to take the pledge!
Planet BOOST


Don't forget to pack your BOOST t-shirt for your upcoming travels!
Take a picture in your BOOST shirt and send it to us, then you'll automatically be entered to win a FREE BOOST conference registration!
Kathy Katrak, Senior Account and Analytics Manager, and Paula Schoeff, Academic Director

Clever Crazes for Kids

Cincinnati, Ohio
Photo: Nashville, TN, September 2012
Visit Planet BOOST to see BOOSTers in their BOOST Gear.
To purchase your own BOOST Gear, visit the Gear Shop.
100% of the proceeds from all the BOOST Gear Shop benefits the BOOST Scholarship Program. Thank you for your support.
Progress By The Page

Progress by the Page
has developed a technology that allows educators to send reading assignments directly to students' iPads (with an optional quiz), and then track how many pages and minutes they read. With our easy-to-use web application educators know exactly how much and how often their students are reading. And, they can continue to monitor reading after school and over holiday and summer breaks

minimizing the notorious "summer dip

." Our goal is to ensure students reap the undisputed benefits of reading every day.
Career Corner
Looking for quality staff? Check out the BOOST Career Corner to post job listings or browse available job listings for free.
IXL Learning
San Mateo, CA
Bixby School
Boulder, CO
Teacher for the Visibily Impared
ProCare Therapy, Inc
Chicago, IN
Playworks
New York, NY
View more listings here.
Vendor Fair
The Vendor Fair provides out-of-school time professionals access to a wide variety of products and services to enhance their programs. Browse through the Vendor Fair to learn more about the latest products and services for out-of-school time. It is absolutely FREE to use!

Revolution K12
Test Prep/College Prep, Academic Enrichment, Curriculum, Software/Online Services
Santa Monica, CA


Join the Vendor Fair
The Vendor Fair is an online community providing out-of-school time professionals access to browse a wide variety of products and services to enhance their programs.
Click here to browse through the Vendor Fair.

One time fee of $395.00 for an unlimited listing of your profile.


Special rate for non-profits!
Speakers Corner
The Speakers Corner provides out-of-school time professionals access to a wide variety of speakers, consultants, coaches, and trainer that can help you enhance your programs. Browse through the Speakers Corner to learn more about services that can take your program to the next level. It is absolutely FREE to browse!
Speakers Corner Highlight

Andria Fletcher
Advocacy and Public Policy, Evaluation,
Fundraising and many more
Consultant
Center for Collaborative Solutions


Join the Speakers Corner


Join the Speakers Corner to take advantage of the opportunity to promote your consulting, training and speaking services to thousands of out-of-school time professionals. It's easy, inexpensive and a great way to market your expertise. Create a profile and get your name out there!

Click
here
to browse and join the Speakers Corner.
One time fee of $395.00 for an unlimited listing of your profile.
Special rate for non-profits!

Free Resource Center
BOOST is proud to bring you free resources to enhance the quality of your out-of-school time program and professional development needs.
BOOSTOPEDIA
Do you ever sit in a meeting and wonder what all these acronyms really stand for? We have created an easy-to-use guide to help you better understand and decipher common acronyms used in the out-of-school time field. Click the categories below to learn more.
Free Downloads
Download FREE BOOST Collaborative wallpaper for your desktop!
Click here to view more wallpaper and download them for your desktop.
BOOST Boot Camp
Preparing your staff with the necessary tools needed to be successful prior to working on site is essential. The BOOST Boot Camp offers targeted, intensive seminars that include valuable tips, tools and resources to help out-of-school time staff be successful working with children, families, schools and communities. Staff will leave equipped, trained and inspired to thrive in the out-of-school time hours. BOOST Boot Camp seminars offering strategies, lessons and relevant topics are available on an on-going basis.
View a full list of available training topics.
If you would like to schedule a BOOST Boot Camp in your area, please contact Tia Quinn at tia@boostcollaborative.org