Energizing Alberta's Students

Energizing Alberta's Students


How do you get students energized for the school day? Health Champion Jessica Badzgon from the Calgary Catholic School District uses the SPARK program, giving her students 15 to 20 minutes of physical activity each morning to pump them up for the rest of the day. For more great ideas on how to be a Health Champion, visit www.healthyalberta.com.

Albertans Recognized for Keeping Children and Youth Healthy
"It's important that we recognize the people in our communities who are making the wellness of our children a priority," said Dave Rodney, Associate Minister of Wellness, who presented the Healthy School Communities Awards in Calgary. "Tomorrow's healthy future depends on healthy children today. We must support the health of our children and youth with these incentives."



The Healthy School Communities Award recognizes individuals and organizations for their work to encourage healthy lifestyles among children and youth. The award program also promotes ways school authorities, schools, communities, businesses and individuals can create healthy environments for Alberta children at school.

"Creating a healthy learning environment encourages kids to make healthier lifestyle choices today and throughout their lives," said Jeff Johnson, Minister of Education. "The leaders recognized today are an integral part of making this happen and I commend them for setting healthy examples for all Albertans."
Healthy Active School Symposia


Provincial Tour of School Health
The Healthy Active School Symposia are designed to provide Alberta school communities with the knowledge, skills and resources to address school health issues including physical activity, healthy eating, positive social environments and student engagement. The one day event features discussion, planning and updates from each attending school community.
The HASS objectives for this year are to:
Empower student leaders to create healthy school communities,

Educate adult leaders to empower student leadership,

Help participants make connections with their own school team, other schools and supporting partners,

Support school teams to create a clear, meaningful and achievable health promoting schools action plan.
Download Information Flyer
Find out more.
Shaping the Future 2013


Engaging Healthy School Communities

January 24-26th, 2013 | Kananaskis, Alberta
Ever Active Schools and provincial partners will host a number of influential keynote speakers, concurrent sessions, and panel discussions with delegates from various health, education, and active living sectors from Alberta, Canada, and abroad.

Specifically, this year's conference will encompass

the

four pillars of Comprehensive School Health - teaching and learning, social and physical environment, healthy school policy, and partnerships and services.

As always, this highly anticipated annual event will also draw a large amount of support from sponsors and exhibitors representing mental health, nutrition, education, wellness, active living and recreational organizations.
Comprehensive School Health Resource Webpage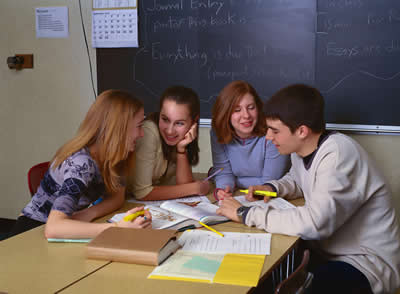 The Alberta Health Services Healthy Child and Youth Development Team is pleased to announce the launch of an online repository of tools and resources to create healthy school communities. 'The Comprehensive School Health Approach: Resources to Support Healthy School Communities' webpage is now available on the Alberta Health Services Website.
The resources available on this website are intended to support teachers, students, school administrators, school jurisdiction staff, health professionals, parents, and community members in building healthy school communities.
Hosting a Healthy Hallowe'en
Ghosts and goblins and ghouls - oh my! Or it could be the stockpile of candy makes you say, "OH MY!" Hallowe'en can be a challenging time for healthy eating. Follow the links below to help make you Hallowe'en healthy.

Fun Healthy Snack Ideas
Tips and Alternatives to Candy
Healthy Snack and Active Party Games

Everyone Jump Free Resource

Everyone Jump is a resource, music CD and Educational Challenge that raises awareness of the importance of regular physical activity and healthy eating in preventing type 2 diabetes.
Read More.