LRH News
LRH Celebrates 38th Annual Volunteer Recognition Dinner
Dr. Richard and Mrs. Sandy Monroe pictured here with daughter Lori Lombardi were awarded the Peg & Gene Clark Memorial Award given to volunteers recognized for outstanding service to the hospital and the community.
Littleton Regional Healthcare (LRH) recently held its 38th Annual Volunteer Recognition Dinner. This year's theme for the dinner was "Where in the World is Charron San Diego" a take on the PBS children's series that taught world geography. The rooms were decorated with travel posters from around the world, as well as maps and, flags from 30 countries, complete with the number of miles to each country from LRH. The dinner was prepared by Juergen Spagolla and his staff from the hospital's Food and Nutrition Department and hospital employees, a doctor and a Board of Trustee member served as wait staff. Henri Wante along with his Facilities and Housekeeping staff were thanked for helping to set up and clear the many chairs and tables needed that evening.
Click here to learn more about LRH's 38th Annual Volunteer Recognition Event!
LRH Launches New Website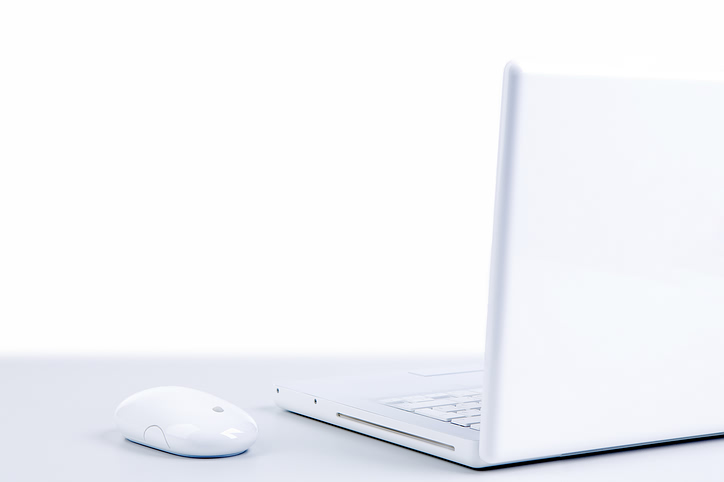 Littleton Regional Healthcare is pleased to announce the newly enhanced www.littletonregionalhealthcare.org website that was launched this week to give patients, visitors, and health professionals easier access to information about Littleton Regional Healthcare.
Our websites makeover includes:
Our new branding as Littleton Regional Healthcare!
Easier navigation for visitors.
Easier access to healthcare provider information!
Easier access to Patient Quality, Safety & Satisfaction information!
Leading-edge technology that will adjust and resize text for reader ease.
Enhanced Patient Financial Services and billing information.
Easy access to "Education" for healthcare providers. Up-to-date information on upcoming courses being offered on and off-site.
On-line patient registration. Pre-register on-line to save time on the day of your procedure.
Coming soon to our new website:
A health care cost estimator will be available soon so that patients can find out approximately how much future services might cost.
Access to on-line patient billing! LRH patients will be able to pay their bills on-line. Watch for details!
Easier access to "Career Opportunities" and the process to apply for a position at LRH.
We have designed the website with our new brand, new photos, and simplified navigation to access content with fewer clicks.
We hope you enjoy the new Littleton Regional Healthcare website and encourage you to call our Community Relations Department at (603) 444-9304 with questions.
Featured Physician
Welcome Eric R. Mullins, MD, Orthopaedic Surgeon
Eric R. Mullins, MD, FAAOS, Orthopaedic Surgeon joins LRH
Littleton Regional Healthcare is pleased to announce the appointment of Eric R. Mullins, MD, Orthopaedic Surgeon. Dr. Mullins comes to LRH with more than 12 years experience in orthopaedic surgery. Prior to joining LRH Dr. Mullins served as Chief of Surgery and Orthopaedic Hand and Upper Extremity Surgeon at Copley Hospital in Morrisville, VT. He served as clinical instructor at Allegheny General Hospital, Pittsburg, PA, and the University of Vermont School of Medicine, Burlington, VT.
Dr. Mullins graduated from the University of Louisville School of Medicine in Louisville, KY. He completed his clinical externship in orthopaedic surgery at the Mayo Medical Center, Rochester, MN. Dr. Mullins completed his internship in General Surgery and his residency in Orthopaedic Surgery from the University of Vermont College of Medicine in Burlington, VT.
Dr. Mullins completed his fellowship in Orthopaedic Hand and Upper Extremity Surgery at Allegheny General Hospital in Pittsburg, PA, and his fellowship in Pediatric Upper Extremity Surgery at Shriners Hospital in Philadelphia, PA.
Dr. Mullins is board certified by the American Board of Orthopaedic Surgery. He is a Diplomat: American Board of Orthopaedic Surgery, American Medical Association.
With his diverse skills in hand and upper extremity orthopaedic skills and his skills in pediatric orthopaedic surgery, Dr. Mullins brings a high level of specialized orthopaedic care for patients in the communities served by LRH.
Warren West, CEO at LRH states, "We are so pleased that Dr. Mullins will join our orthopaedic surgeon team. He is an excellent addition to our medical staff, and this recruitment will continue to expand the depth and breadth of our orthopaedic surgical capabilities at LRH."
For additional information about programs and services at LRH please visit www.littletonregionalhealthcare.org, or to contact the Alpine Clinic please call (603) 259-7700.
Healthy Message from North Country Pediatrics
Eat Your Fruits and Vegetables!
This article is provided by Dr. Traci Wagner, Pediatrician with LRH's North Country Pediatrics
"Eat your fruits and vegetables". Most of us remember hearing this since we were children. We come across articles in almost every magazine and newspaper extolling their virtues. The American Cancer Society, The American Heart Association and the American Academy of Pediatrics all recommend increased intakes of fruits and vegetables for optimal health. Despite these reminders, most Americans get fewer than 3 servings of these healthful foods a day. Less than 15% of Americans eat the minimum five servings of fruit and vegetables a day.
As parents, we want our children to grow up healthy and strong and safe. With our busy lives, all the demands and choices can be overwhelming. We must take our kids to fields and the playground for exercise. We must make sure they brush and floss and wear their helmet. We must shop for new car seats and winter jackets as they outgrow the ones we just bought.
Then in all of our spare time we must provide healthy meals and snacks. In a busy day we often grab whatever is convenient. More often than not, this fast food is highly processed, lacking in fresh plant foods and high in fat, salt and calories. Sometimes it seems like too much work to eat healthy. It just doesn't feel worth it.
Not having time to read books on nutrition and the latest research we often get information from advertisers trying to sell their product. Instead of choosing foods that supply our children with the best fuel necessary to run an efficient system, food is often chosen based on commercials showing thin, active families eating their product. These companies convince us their products "are part of a healthy diet" or that we will have more fun if we eat them. Eating should be enjoyable. But we also want our children to enjoy a full life of activity and wellness.
Food is our most important weapon against disease. The whole family benefits from increasing plant based foods. By eating more fruits and vegetables now, your child may avoid costly and side effect ridden pharmaceuticals later. Even after the damage is done by years of bad food choices, researchers have found that diseases such as diabetes and heart disease can be reversed by eating a diet of plant based foods.
The first foods a baby eats are pureed fruits and vegetables. As they progress to more solid textures and finger foods, it is important to continue those first fruits and veggies and continue adding new ones. Nuggets and fries may be convenient finger foods but cubed fruits and veggies add more nutrition. If they are introduced from the beginning and consistently offered, the majority of children will enjoy healthy foods.
What about the picky eater? Studies have shown that the more they see and are offered a food the more likely they are to eat it. Avoid forcing foods or punishing, which may lead to aversions and power struggles. Model the behavior by eating lots of fruits and vegetables with your children. Grow your own vegetables at home or in a community garden. Involve them in the picking or purchasing, preparation and serving. Reinforce the behavior with positive feedback. Talk up recipes you are looking forward to making with your harvest- how much fun it will be and how good it will taste.
Consciously add fruits and vegetables to each meal and snack. Keep bowls of fruits out in plain sight and easily accessible. Pre-cut fresh fruits and veggies to snack on throughout the day. A quick way to add more fruits and vegetables to your diet is to juice. Throw spinach and kale in soups, sauces and salads.
For better health and nutrition consume a wide variety of fruit and vegetables in a variety of colors. By eating whole foods in a rainbow of colors, which are full of antioxidants and phytochemicals, you'll be enriching your child's body with optimal nutrition for growth and the best medicine against cancer and disease.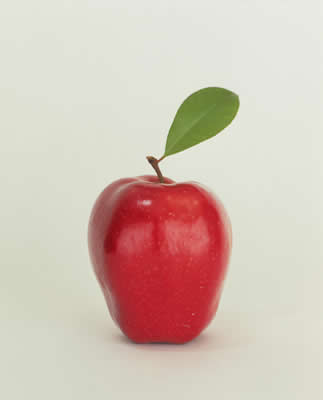 LRH Events - Save the Date
LRH Education
A Message from LRH Education Department


Learning CPR and AED skills can improve your ability to take action in an emergency. Patients have the best chance for full recovery from a cardiac arrest when cardiopulmonary and defibrillation are administered appropriately and effectively. The Education and Staff Development Department at Littleton Regional Healthcare is now offering American Heart Association (AHA) classes for Cardio-Pulmonary Resuscitation and Automated External Defibrillator (AED) use. The Heartsaver® CPR AED course uses interactive lessons and videos to teach CPR, AED and choking knowledge. Students will learn how to react in a cardiovascular emergency and activate the emergency response system. This program is for individuals with limited or no medical training who want or need an AHA course completion card. You will learn:
Adult CPR and AED use
Adult choking
Child CPR and AED use (optional)
Infant CPR (optional)
Child choking (optional)
Infant choking (optional)
CPR instruction includes high-quality compressions, airway management, breathing, and how to use a mask. The courses are offered to non-clinical employees and volunteers at LRH as well as members of the community. To find out more information about how to register for this and other courses offered by the Education and Staff Development Department, visit our web pages at http://www.littletonnhhospital.org/education.php.
LRH Auxiliary Corner
The LRH Auxiliary
LRH Auxiliary - Book Are Fun - Book Fair
Tuesday, September 3rd - 11 am - 6:30 pm
Wednesday, September 4th - 7 am - 1 pm
Located in the Atrium outside the LRH Cafeteria
Stop by for a chance to do some early holiday shopping. Lots of great books for everyone, plus a nice assortment of gift items.
Questions? Please call Charron Sundman at (603) 444-9207.
Scan LRH's QR code today!
Scan the QR code to join Littleton Regional Healthcare's email list so that you can access up-to-date health-related information whenever you need it.
Use your mobile device to scan the QR code now!
LRH Staff Recognition
Charron Sundman, Director of Volunteer Services at LRH receives the Governor's Award for Outstanding Volunteer Management presented to her by Gretchen Berger-Wabuti, Executive Director, Volunteer NH as Michael L'Ecuyer, President, Bellwether Community Credit Union looks on from behind.
Charron Sundman awarded the Governor's Award for Outstanding Volunteer Management
On Tuesday, May 14, 2013, Charron Sundman, Director of Volunteers at Littleton Regional Healthcare received the Governor's award for Outstanding Volunteer Management. The award was created by former Governor John Sununu to honor volunteer administrators and salute their excellence in leadership and management of volunteers in New Hampshire. Governor Hassan will carry on the tradition of this award, which was formerly named after Peg McGarity who brought 17 years of experience to her position as executive director of the Governor's Office of Volunteerism.
No one is more deserving of this prestigious award than Charron Sundman, Director of Volunteer Services at Littleton Regional Healthcare. Charron began her career as director of volunteer services in 1999 with just a handful of volunteers at her side. Today, she solely manages almost 230 volunteers, who cover between 150 and 170 shifts each week at multiple locations throughout the hospital.
Charron welcomes each volunteer and orients them to the department in which they will serve. She works with each one to ensure that they are trained to perform and carry out the assignments asked of them. She has a unique way of providing positive feedback, letting each one know how they are doing and extending special thanks for the contribution they are making to Littleton Regional Healthcare.
On any given day, Charron can be found carrying a basket of goodies and small gifts of appreciation to numerous areas of the hospital offering a token of appreciation to any member of her team. As stated in one of the letters to Governor's Council on Volunteerism, Charron is the "cheer leader for volunteers at LRH" and works hard to make sure each one is recognized in many ways.
In the past two years, Charron has developed new volunteer programs that benefit patients and their families. These include the Visiting Volunteer Program where volunteers are assigned to visit hospital patients to seek if they need anything, bring them a newspaper, or maybe just hold their hand if needed. A Complimentary Therapy Program for patients including Pet Therapy, Music Therapy, Reiki, Massage Therapy and Aromatherapy was put into place under Charron's guidance. Again, these extra services to patients provided by willing volunteers are yet another example of Charron's ability to reach patients and their families through the volunteer program she has worked hard to enhance.
As Warren West, CEO stated, "We could go on endlessly about the many ways in which Charron Sundman is an outstanding volunteer manager. In truth, you have only to enter our facility to discover that the culture of giving and compassion that she has cultivated among our volunteers is a rich one. "
The Campaign for Hope
The Campaign for Hope

A New Oncology / Hematology Center at LRH
Wishing on a shooting star elicits memories of childhood, hoping for a special birthday gift, a victorious game or maybe a snow day to avoid a spelling test. As we get older, our hopes and wishes are more far-reaching - for a long and happy life, for our children to be safe and secure, for loved-ones to be healthy.
However, we know that we don't always get what we wish for....so,
When a serious illness impacts someone we care about, we naturally want the best care to be available here close to home. Our wish at Littleton Regional Healthcare is to create a magnificent, peaceful space for our Oncology / Hematology patients to receive life-sustaining and life-saving care. You can help make that wish come true!
Our new, completely remodeled department will provide comfortable surroundings for patients and their families, treatment facilities and equipment that will help them beat their disease and provide adequate space for staff to be the efficient, effective, compassionate caregivers they are. Natural light, a home-like feeling, space to have privacy if desired, and space to sit with one another or with family support. All of these will create an environment for healing, coping and coming together in support of exceptional care.
The new suite will cost nearly $450,000, drastically increasing the department's total square footage. Our Campaign for Hope goal is to raise $75,000 to complete this project with all the medical equipment, furniture, art work, patient care items that will make this a truly special place. Won't you help? You can make a wish come true with your gift to the LRH Charitable Foundation. Your donation
will help pay for the purchase of:
Ten large, comfortable recliner lounge chairs for patients to relax in during hours of medical treatments
Infusion machines and poles to hang medication
IPads for watching movies and reading while having infusions A private room for patients who need to lay down while receiving hours of treatment
Artwork to make the space homey and relaxing
Comfortable furniture for family and friends who accompany patients
Two patient nutrition stations where snacks and drinks can be stored and prepared for use during long hours of treatment.