LRH News
LRH Appoints Director of Development
Susan Durgy, MBA, CFRE
Littleton Regional Healthcare announced the appointment of the new Director of Development, Susan M. Durgy, MBA, CFRE. Durgy joins LRH with several years of healthcare philanthropy experience including her most recent appointment as Development Director at Speare Memorial Hospital in Plymouth, NH. Prior to serving as development director at Speare Memorial Hospital, Durgy served as Senior Companion Program Director at Community Action Program Belknap/Merrimack Counties, Inc., and previously at North Country Home Health & Hospice.
Under her leadership at Speare Memorial Hospital, Durgy created a philanthropy program and ran a very successful capital campaign, exceeding the $1.5 million goal by 40%.
Durgy earned her B.A. in Psychology from University of Connecticut, Storrs, CT, and her M.B.A. in Administration in Leadership from Franklin Pierce College, Rindge.
"We are pleased to have found someone with a strong healthcare philanthropy background who can lead the LRH Charitable Foundation from good to great. Hospitals across the US are facing challenging years ahead, so fundraising is more important now than ever before. We will rely on our Hospital family and friends to support our fundraising efforts so that we can continue to provide high quality, accessible healthcare to the communities we serve," states Warren West, CEO.
"I feel privileged to be part of the dedicated team at Littleton Regional Healthcare. It is easy to see that the physicians, staff and volunteers are very committed to providing high quality care and excellent customer service to our patients," commented Durgy. Durgy and her husband Charles Barilla live in Campton, NH and are excited to be active members of the community.
To contact the LRH Charitable Foundation, please call (603) 259-7758.
LRH Recognized by the American Red Cross
Littleton Regional Healthcare has achieved the American Red Cross - Life Share Program - Platinum Level Award based on donations to the Red Cross for our second year in a row!
Recognition for the American Red Cross Life Share Program is based on participation rate and sponsors (like LRH) can achieve Silver, Gold or Platinum levels. Platinum is the highest achievement in the Life Share Program and is awarded to sponsors that achieve a participation rate of greater than 30 percent. LRH's 2012 blood donation year ended with a sum total of 124 donations, down slightly from the 136 the year before.
Families and communities depend on the Red Cross in times of need; yet the Red Cross depends on the support of donors and volunteers, like LRH, to help sustain the foundation. The American Red Cross extended a sincere "thank you" for LRH's support for helping those in need.
The next American Red Cross Blood Drive at LRH is scheduled for Friday, May 24TH from 11:00 a.m. - 4:00 p.m. in the H. Taylor Caswell, Jr. Physicians' Office Building in the Conference Center.
Questions about LRH American Red Cross Blood Drives can be directed to Christine E. Russell, Executive Assistant & Project Coordinator at (603) 444-9561.
Featured Physician
Dr. Jeffrey Kauffman, Orthopaedic Surgeon joins LRH
Jeffrey Kauffman, MD, Orthopaedic Surgeon
Littleton Regional Healthcare is pleased to announce the appointment of Jeffrey Kauffman, MD, Orthopaedic Surgeon.
Dr. Kauffman graduated from Cornell University Medical College, NY. He completed his residency in Orthopaedic Surgery at the Hospital for Joint Diseases in New York City, during which time he also completed a one year fellowship in basic science and clinical research at the Musculoskeletal Research Center.
Dr. Kauffman completed a fellowship in Sports Medicine at the Kerlan-Jobe Orthopaedic Clinic in Los Angeles, CA where he served as an assistant team physician for the LA Lakers, LA Dodgers, LA Kings, LA Sparks, LA Galaxy, Anaheim Angels, Anaheim Mighty Ducks, and Loyola Marymount Athletics.
Dr. Kauffman is board certified in Orthopaedic Surgery and Sports Medicine. Dr. Kauffman served as a Clinical Instructor for UC Davis Medical Center. He has established a reputation as a top shoulder and knee surgeon among his peers and has extensive experience in handling complex sports injuries.
With his diverse skills, Dr. Kauffman will bring a high level of specialized orthopaedic care for patients in the communities served by LRH.
Warren West, CEO at LRH states, "Dr. Kauffman is an excellent addition to our medical staff. This recruitment will continue to expand the depth and breadth of our orthopaedic surgical capabilities at LRH."
For additional information about programs and services at LRH please visit www.littletonhospital.org, or to contact The Alpine Clinic please call (603) 823-8600.
LRH Healthy News
Head Injuries and Bicycle Safety

In 2010 in the U.S., 800 bicyclists were killed and an estimated 515,000 sustained bicycle-related injuries that required emergency department care. Roughly half of these cyclists were children and adolescents under the age of 20. Annually, 26,000 of these bicycle-related injuries to children and adolescents are traumatic brain injuries treated in emergency departments.
Who's at Risk?
Any bicyclist who does not wear a bicycle helmet is at increased risk of head injury.
Can it be prevented?
Yes. Wearing a properly fitted helmet every time you and your children ride a bicycle is one important prevention method. If children don't want to wear a helmet, find out why. Some children don't like to wear helmets because they fear they will be teased by peers for being "geeky" or because they think helmets are unattractive, uncomfortable, or hot. Talk about these concerns with children and choose a helmet they will want to wear.
Other prevention strategies:
Follow the rules of the road:

ride on the right side of the road-with the traffic flow, not against it;

obey traffic signs and signals just as if you were driving a car;

use correct hand signals;

stop at all signs and red lights; and

stop and look both ways before entering a street;

Depending on the laws in your community, children may ride on sidewalks and paths.

If riding at dawn, at dusk, or at night, wear reflective clothing (not just light-colored clothing) and make sure that the bike has a front headlight and a rear red reflector or flashing red light.
For more information on Bike Safety visit http://1.usa.gov/165wdYV.
LRH Events
Register today! Call (603) 444-9304 for your registration brochure!
Or register on-line - coming soon...Visit http://bit.ly/10a5AhE!
LRH Education
A Message from LRH Education Department


Learning CPR and AED skills can improve your ability to take action in an emergency. Patients have the best chance for full recovery from a cardiac arrest when cardiopulmonary and defibrillation are administered appropriately and effectively. The Education and Staff Development Department at Littleton Regional Healthcare is now offering American Heart Association (AHA) classes for Cardio-Pulmonary Resuscitation and Automated External Defibrillator (AED) use. The Heartsaver® CPR AED course uses interactive lessons and videos to teach CPR, AED and choking knowledge. Students will learn how to react in a cardiovascular emergency and activate the emergency response system. This program is for individuals with limited or no medical training who want or need an AHA course completion card. You will learn:
Adult CPR and AED use
Adult choking
Child CPR and AED use (optional)
Infant CPR (optional)
Child choking (optional)
Infant choking (optional)
CPR instruction includes high-quality compressions, airway management, breathing, and how to use a mask. The courses are offered to non-clinical employees and volunteers at LRH as well as members of the community. To find out more information about how to register for this and other courses offered by the Education and Staff Development Department, visit our web pages at http://www.littletonnhhospital.org/education.php.
LRH Auxiliary Corner
The LRH Auxiliary - Moose Ledge Gift Shop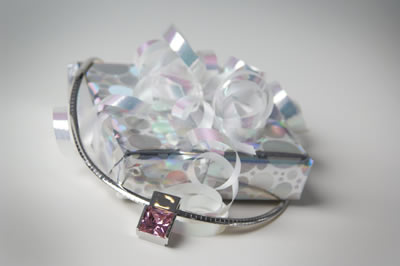 Did you know that for every 5 pairs of Silver Forest earrings you purchase at the Moose Ledge Gift Shop, you get a pair of your choice absolutely free. The Moose Ledge Gift Shop is operated by LRH's Auxiliary. Proceeds benefit the programs and services provided at LRH.
It's simple, stop by the Moose Ledge Gift Shop Monday - Friday, 8:00 am - 4:00 pm and take a look at all the wonderful merchandise they carry.
To reach the Moose Ledge Gift Shop, call (603) 444-9507.
LRH Staff Recognition
LRH Nursing Staff Received Prestigious Recognition
Carlene Whitcomb, RNC, BSN, MBA, Outpatient Services Director, Linda Gilmore, RN, BSN, CHC, CPHRM and CNO/CAO, and Koren Superchi, RNC, MSN, Inpatient Services Director
Littleton Regional Hospital is pleased to announce that Linda Gilmore, RN, BSN, CHC CPHRM and Chief Nursing Officer/Chief Administrative Officer, Koren Superchi, RNC, MSN, Inpatient Services Director, and Carlene Whitcomb, RNC, BSN, MBA, Outpatient Services Director were inducted in to the University of New Hampshire, Eta Iota Chapter of Sigma Theta Tau International (STTI), the Honor Society of Nursing on Saturday, March 23rd.
In 1922, six nurses founded STTI at the Indiana University Training School for Nurses, now the Indiana University School of Nursing, in Indianapolis, Ind., USA. The founders chose the name from the Greek words Storgé, Tharsos and Timé meaning love, courage, and honor.
STTI became incorporated in 1985 as Sigma Theta Tau International Inc., a nonprofit organization with a 501(c)(3) tax status in the United States. The mission of the Honor Society of Nursing, Sigma Theta Tau International is to support the learning, knowledge and professional development of nurses committed to making a difference in health worldwide.
The vision of the Honor Society of Nursing, Sigma Theta Tau International is to create a global community of nurses who lead in using knowledge, scholarship, service and learning to improve the health of the world's people.
How You Can Help
Make an Honor or Memorial Gift Today
You can celebrate a significant occasion, remember a loved one, commemorate a milestone or recognize someone special with an honor or memorial gift in their name to the LRH Charitable Foundation. Your donation will honor your friends or loved ones and help support Littleton Regional Healthcare.
Whether you make your gift online, by mail or by phone, we will gratefully acknowledge your thoughtful donation by notifying the person or family member you designate with a beautiful acknowledgement card (no gift amount is disclosed). For online gifts, your donation will be immediately acknowledged and donors will also receive an acknowledgement of your generosity.
Thank you for giving generously by making a charitable contribution to the LRH Charitable Foundation.
For additional information about making an honor or memorial gift, contact Susan Durgy, Director of Developent at (603) 259-7785 or click here Honor Memorial Donations.
600 St. Johnsbury Road
Littleton, NH 03561
(603) 259-7785 www.littletonhospital.org