September 11, 2013

Month, Year - Vol 1, Issue 1
Greetings!

As some of you may know, I have three younger brothers...two of whom have children. One of them lives close enough for Julie (my partner) and me to spend time with them on a regular basis. Right now they are 9, 7 and 6-you know, those last golden moments wherein we are still the "cool aunts."

And they give us an excuse to do the things we think are fun anyway: coloring, painting, balloon games, time playing on swings at the park. Maybe "excuse" is the wrong word-I think what I really mean is "permission." Having kids along for an adventure gives us permission to do the things we really want to do. And, they give us permission to keep it simple-back to Robert Fulghum's kindergarten lessons:

Share everything. Play fair. Don't hit people. Clean up your own mess. Don't take things that aren't yours. Put things back where you found them. Say you're sorry when you hurt someone. And, holds hands and stick together.

These are complicated days in our nation and across the world. The President's address last night discussing Syria reminds us of this. Today, honoring those who were lost on 9/11 reminds us of this. Tuning in to, or logging on to, any news medium reminds us of this. Sometimes, even our interactions with colleagues, classmates and loved one are complicated and cause us to move away from being our best selves.

Next week is Ally Week, which will begin with a fun kick-off event called "Selfies for Social Justice," on Monday. It is a week full of opportunities to learn more about one another, become better allies to each other and a chance to get back to the basics. See below for a list of programming opportunities.

Give yourself permission to be good to yourself. Be good to others. And, holds hands and stick together.

We hope to see you at some of these events!

In Pride & Community,

Angie Wellman

Angie Wellman, MSE, PCC

Intercultural Specialist

Multicultural Center, Office of Student Life
September 15-21: Rush Sigma Phi Beta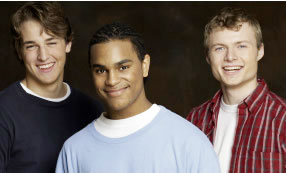 Interested in going Greek? Sigma Phi Beta National Fraternity, Ohio State's first and only fraternity specifically for queer and allied men, is having their rush week September 15th to September 21stwith events including free dinner and Level Dining Lounge, capture the flag on the Oval, among others.
Sigma Phi Beta works to create a unique social and educational environment for their members within the traditional Greek fraternity system, while providing all open-minded men in college with career and character building opportunities.
For more information about the scheduled rush events, please contact Tiger Litam (litam.1@osu.edu) or Erik Krause (krause.121@osu.edu).
.
September 16: Queers & Allies
Q&A is targeted toward second year students and above. The group is dedicated to community building, education, service, and social activities to foster an environment of understanding, respect, and unity between the lesbian, gay, bisexual, transgender, and questioning community and the larger community with the direct support and assistance of straight allies.

Looking for a way to connect with other LGBTQ students on campus? This group is for you!

Were you in the First Year Cohort last year? This group is for you!

Looking to get involved in social justice work related to queer issues? This group is for you!

All are welcome to attend; no RSVP is necessary. Just show up!

Queers & Allies meet every Monday night at 6 pm in the Multicultural Center, located in the Ohio Union.
September 16: First Year Cohort
The LGBTQ First Year Cohort is offered to first year and transfer students. It is also an excellent resource for students who are coming out. The group meets every Monday night at 8 pm in the Multicultural Center, located in the Ohio Union.

This program exists to build community and engage lesbian, gay, bisexual, transgender, questioning & queer students in social, support and educational experiences.

Student leaders help to facilitate each session, plan social outings, coordinate small groups discussions and serve as mentors to group participants.

All are welcome to attend. No need to RSVP--just show up!
September 16: Selfies for Social Justice: Ally Week Kick-Off
Ally Week is an initiative that seeks to reach out to the entire Ohio State campus community in an effort to encourage students, staff and faculty to "Build CommUNITY" with and on behalf of people who are of a different race, ethnicity, sexual orientation, religious or spiritual identity, gender identity/expression, socioeconomic class, or other identity different than their own.

Each of the week's events and programs are heavily focused on the themes of awareness, education and action. Ally Week sponsors, The Student Life Multicultural Center, Greek Life and University Residences, are invested in working with the Ohio State community to share the information and tools necessary for everyone to actively participate as an "ally" to members of our campus and Central Ohio community.

Join us beginning on Monday, September 16 from 4-8 pm in the Multicultural Center to Pose for an Ally Week Photo explaining why you stand as an ally to a person, or a group, who is different from you, and to learn more about the different programs and activities you can get involved in during this week.

Selfies for Social Justice--Make your statement!
September 17: How to Be an Ally
The "Becoming an Ally" workshop provides a space to explore how to be supportive and respectful to each other across identities and experiences, and to ask questions and engage in conversation.
The discussion will take place on September 17 in the Interfaith Room of the Ohio Union from 6-8 pm.
Come to this workshop to:
Explore different social identities
Think critically about institutional racism
Learn about lesbian, gay, bisexual and transgender (LGBT) communities
Discuss faith and spirituality
Recognize privilege, and discover how to address it
Participants will leave the training with newfound awareness and concrete strategies that can be used toward making our campus and larger communities more welcoming and affirming for everyone. Resource materials and Ally buttons will be provided. Light refreshments will be served. All are welcome to attend!
September 18: The View at OSU
Themes such as oppression, difference, and interconnectedness will come to the forefront during this lively panel discussion, "The View at OSU" that will take place in the Great Hall Meeting Room One of The Ohio Union on September 18 from 7-9 pm.

Students will share their perspectives and personal experiences as African-American, Asian, LGBT, Latino, Jewish, and Mixed Race students on our campus. Panelists will also discuss ideas that, if implemented, can help participants create safe and inclusive spaces in our residence halls and classrooms.

Attendees will leave this dialogue with newfound awareness of different identity groups at Ohio State, along with concrete strategies that can be used toward making our campus and larger communities more welcoming and affirming for everyone.

Resource materials and Ally buttons will be provided. All are welcome to attend!
September 19: Coming Out Together
The Student Life Multicultural Center in partnership with Counseling and Consultation are pleased to offer a a series of workshops entitled "Coming Out Together" on the 1st and 3rd Thursday of the month at 4 pm.

Let us support you with this series of workshops designed to empower you in deciding what coming out means to you. This program is designed to present ideas about coming out followed by an opportunity for discussion.

All are welcome and will find benefit in this series at any stage of the coming out process. You may have heard that "coming out" is a life-long process. Whether you're deciding if its right for you to come out for the first time or the 100th time, we are here for you.

This series is open to all undergrad and graduate students. Please join us for this new opportunity for self-exploration and rich discovery. All gatherings will take place in the Multicultural Center, located in Suite 1000 of the Ohio Union.
September 19: Ally Week Keynote: Ariel Luckey
In Celebration of Ally Week 2013 and Hispanic/Latino Heritage month, The Student Life Multicultural Center, in partnership with University Residences and Greek Life, are pleased to present Ariel Luckey at 7 pm on September 19 in the US Bank Conference Theater of the Ohio Union.
Mixing performance poetry, interactive exercises and live hip hop music in a multimedia presentation, Ariel Luckey invites his audiences to reflect on the dynamics of power and privilege in their personal lives and communities. In this highly engaging performance that will feature his powerful poem "ID Check", Luckey will be sharing stories of heartbreaking injustice and inspiring alliance building that provide opportunities for critical dialogue and cultural capacity building.
Ariel Luckey is a nationally acclaimed poet, actor and playwright whose performance and community work dances in the crossroads of education, art and activism.
Born and raised in Oakland, California, Ariel was named a "Visionary" by the Utne Reader for the innovation and quality of his first solo show "Free Land". Commissioned by the National Performance Network in partnership with La Peña Cultural Center and the White Privilege Conference, Free Land has toured across the country at over 50 theaters and universities. Ariel has been a featured artist at the Berkeley Repertory Theatre, the National Conference on Race and Ethnicity, the Nuyorican Poets Café and Café Cantante in Havana, Cuba.
The Gerbode and Hewlett Foundations recently awarded Ariel a 2012 Playwright Commission to create and produce his new play "Amnesia", in collaboration with La Peña Cultural Center. Ariel sees his creative work in the world as an extension of his most precious and important work as father to his two sons.
This event is free and open to all. For more information, contact Indra Leyva or Angie Wellman in the Student Life Multicultural Center.
September 21: Ohio Lesbian Festival
The Student Life Multicultural Center is proud to be a sponsor of this year's Ohio Lesbian Festival. Wondering what it is?
Fabulous performers and amazing music
Talking and connecting with other women
Workshops ranging from hula hooping and dog training to gender discussions and self defense Movies, merchants, games, arm wrestling, bonfires, food and so much more....
The Ohio Lesbian Festival held each year in Kirkersville, Ohio is a non-profit, volunteer-driven event designed to promote women's community building, creativity, and art.
The Festival recognizes in the world at large that heterosexism and misogyny are the norm, and women need opportunities and spaces to recognize and support one another, to define our culture, to find our own strengths, and to be renewed and empowered.
A group will be leaving campus together at 10 am to travel to the Festival. Limited free tickets for students are available from the Student Life Multicultural Center.
Email Angie Wellman to inquire about availability or additional questions. Visit the event website for more information.
September 22: Queer Compass
Queer Compass, to be held in the Multicultural Center on Sunday, September 22 from 3-7 pm, is an orientation to the Ohio State lesbian, gay, bisexual, transgender, queer & questioning community for both undergraduate and graduate students.

The Queer Compass is designed to help first year, transfer, returning, and graduate students navigate queer campus life. Additionally, students are able to get connected with campus and community resources, have an opportunity to ask questions about the climate on campus, connect with one another, and build community.

There will be lots of laughs, ice breakers, free food, and friends to be made. We look forward to meeting you!

All LGBTQ or Questioning students are welcome.
September 27: GradQueers Happy Hour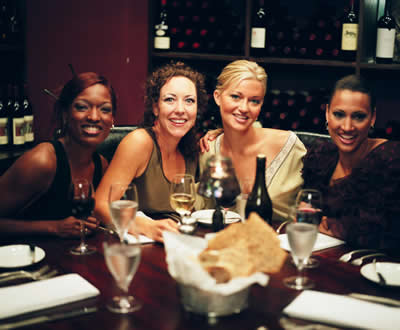 Join GradQueers for its first Happy Hour of the 2013-14 academic year at Union Cafe in the Short North.
When: Friday September 27th, 4:30-7:30 pm
Where: Union Cafe (http://www.columbusnightlife.com/unioncafe2010/index.php)
Why: To meet other awesome graduate and professional students
RSVP here (https://www.facebook.com/events/627093957311893/)
We look forward to seeing you there! Please help us get the word out! Forward this information to those who might be interested!
Like us on Facebook at https://www.facebook.com/GQatosu
To join our Google Group/list-serv e-mail jbrendanshaw@gmail.com
GradQueers is social organization for lesbian, gay, bisexual, transgendered, queer and questioning students in the graduate and professional programs at the Ohio State University. We welcome all allies as well!
REGISTER NOW for the LGBTQ Organizing Summit!
The Student Life Multicultural Center is pleased to be partnering with Equality Ohio to present
The Statewide
LGBTQ Student Organizer Boot Camp on October 26
.
The event, which is open to all college aged students from across the state, will be hosted in the Ohio Union.
The "boot camp" will be a day of grassroots activism, planning, and celebration for university students and staff involved in LGBTQ organizing and advocacy. Daytime sessions include workshops, strategy meetings, and discussion session on topics related to legislation, organizing, and advocacy - presented by and for the student and non-student organizers in Ohio's movement for full LGBTQ equality.
An evening Student LGBTQ Organizing Awards show will take place later in the evening. (Check back for more details on this!)
Wondering what you will walk away with at the end of the day?
Meet peers involved in campus LGBTQ organizing around Ohio and share best practices with each other
Learn core organizing skills from Equality Ohio and university staff trainer
Bring your self! Bring your friends! Bring your whole student organization! Register by clicking here.
For more information, contact Aliya Rahman, Field Director at Equality Ohio.
Save These Dates!
October is LGBTQ History Month!
October 10, 2013 at 7 pm: Natonal Coming Out Day Keynote, Janet Mock
November 18-22, 2013: Transgender Awareness Week
December 2, 2013 at 6 pm: Queer Family HoliGay Dinner
January 22, 2014 at 7 pm: Gregory Cendana from the
Asian Pacific American Labor Alliance
February 11, 2014 at 7 pm: JeShawna Wholley from the
National Black Justice Coalition
ONGOING SUPPORT GROUPS OFFERED BY COUNSELING & CONSULTATION
True Selves
This is a group for students who are questioning or exploring their gender identity, and students who identify as gender variant, transgender, gender queer or who use other identity labels. The goal of the group is to provide a safe, supportive and confidential forum to talk about identity, coming out, relationships with family and friends, dating, academics, transitioning, transphobia/sexism, and other issues of interest to members. *Facilitated by Harry Warner- warner.221@osu.edu
Lambda Men's Group I & II
This group is for men who are oriented towards other men, regardless of identities or labels. Gay, bisexual, queer, or questioning men are welcome. It is designed as a safe place to discuss identity, community, coming out, self-esteem, relationships, homophobia/bi-phobia, and other issues of relevance.
*Facilitated by Harry Warner - (warner.221@osu.edu) and Nikki Strange (Lambda I) Erin Woike(Lambda II)
Lavender Connection
This group is for women whose sexual orientation includes attraction toward others of the same gender. Women who identify as lesbian, bisexual, queer, or questioning are welcome to join. The group offers a safe place to talk about issues that may be affecting their lives including coming out, intimate relationships, identity, homophobia/biphobia and sexism, community issues, building support systems, family issues, etc.
*Facilitated by Catherine Hanson (Hanson.133@osu.edu) and Lindsay Varkula.