Get Involved!

Intercultural Community News & Events September 4, 2013
Greetings!

Recently, my staff and I had the opportunity to hold our bi-weekly staff meeting at one of our campus partner's office space, Hillel. Located just a few blocks from the Ohio Union, we convened in a room that was surrounded by glass and equipped with great lighting. This environment was the perfect setting for two staffs, with very similar missions, to come together and talk about diversity, inclusion and interculturalism-creatively! Simply put, the glass created a sense of transparency (so we couldn't hide from one another!); and, the lighting illuminated new areas for partnership and collaboration.

Given the type of services, resources and programs that we offer in the Student Life Multicultural Center, "transparency" and seeing "things" clearly is critically important to the work that we do. We like to believe that our programs are educational, informative and enlightening. Some will challenge and "push back" on what students may have learned formally -especially when we tackle difficult and sensitive issues. In the end, it is our hope that students leave our activities and events in a position where they are able to see "things" a tad bit more clearly-or, at least examine them from multiple perspectives.

The latter concept provides a ripe foundation for us, and our campus, as we celebrate

Hispanic Heritage Month

. This year's theme is,

Moving Forward

-and we are. Not only will we, along with a number of campus and community partners, display a Latino Art Exhibit in the Ohio Union for the entire month of September, but

El Pueblo

will host the Mexico vs. USA soccer game in Woody's Tavern on September 10

th

. In addition, we will welcome Christina Garcia, the author of six novels and books of poetry, to campus; sponsor an educational dinner for Deferred Action for Children Arrivals (DACA) students here at The Ohio State University; hear from Ariel Luckey, a nationally-acclaimed poet, actor and playwright; and, screen a viewing of the documentary,

The Graduates/Los Graduados

.

We invite you to visit our website (

www.mcc.osu.edu

) to learn more about our upcoming

Hispanic Heritage Month

events. There is some value in "seeing"-because it helps set our collective course for

moving forward

!

Until our paths cross again...




Director,

Student Life Multicultural Center



Join Us Tonight! Search Committee Meeting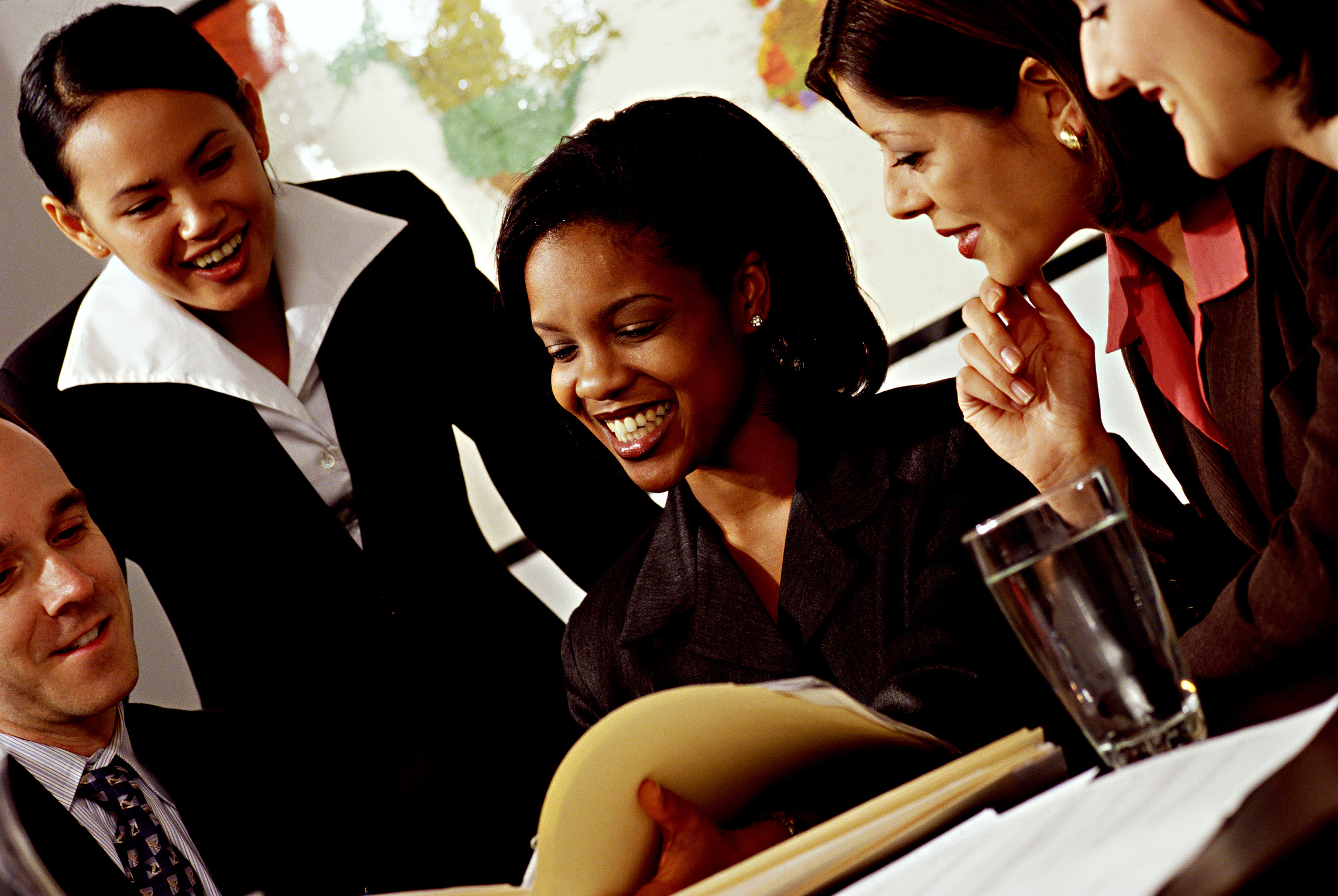 On behalf of the Presidential Search Committee and the Board of Trustees, there will be a meeting in the Student Life Multicultural Center, room 1000, on Wednesday, September 4th from 6:30pm to 8pm. This meeting is being convened on the premise of gathering feedback for the qualities and values student diversity groups and organizations are looking for in the new president of The Ohio State University.
September is Hispanic Heritage Month
Every September, the Student Life Multicultural Center sponsors a month-long series of events in observance of this annual national event highlighting Latino contributions. This year, we will have many interesting programs and presentations throughout the month. Hispanic Heritage Month is a time to celebrate Latino rich cultures, ethnicity and pride. For a full calendar of events click
here
.
Sept. 4-7: Presenting Rev. Dr. Jamie Washington!
The Student Life Multicultural Center, Office of Student Life, Black Student Association, the African American Heritage Festival, Sorority and Fraternity Life, and College of Education present Rev. Dr. Jamie Washington.
Dr. Washington will be visiting our campus from Wednesday, September 4th - Saturday, September 7th. Dr. Jamie Washington is founder of the Washington Consulting Group and founding faculty of the nationally recognized, Social Justice Training Institute. He brings over 20 years of experience in higher education as an administrator, leadership development and organizational change consultant. You can learn more about Dr. Washington at sjti.org.
Dr. Washington will be facilitating workshops and leadership retreats with many of our student leaders and or departments across campus. So please check your respective organization/department calendar for a scheduled session with Dr. Washington. You will not want to miss this transformative experience to learn how to be a more effective leader and claim your space as a part of the fabric of this University!
For more details please contact Katherine Betts (betts.128@osu.edu).
Sept. 6-7: Community Event: Creative Control Fest
Soulo Theory Creative and Creative Bodega present
Creative Control Fest 2:
Changing the Face of Creativity
September 6-7th
Location: Historic King Lincoln District
A festival for design/art creatives who love culture and diversity.
Friday: 6pm-10pm at the Kings Arts Complex (867 Mt. Vernon Ave. Columbus, OH)
Saturday: 8am-12am at the Lincoln Theater (769 E. Long St. Columbus, OH)
Look forward to a conference/festival filled with culture, creativity, a panel of professional creatives, live entertainment, art, workshops, vendors, networking and more!
Be with the Creatives. Be in Control. #ShutUpandCreate
Sept. 17: Reconstructing Rage
The Office of Diversity and Inclusion presents
Reconstructing Rage with Keynote Speaker:
Townsand Price-Spratlen,
Associate Professor in the Department of Sociology,
The Ohio State University
Date: Tuesday, September 17 | Time: 6:00 - 7:30pm
Location: Frank W. Hale Jr. Black Cultural Center, MLK Lounge
(154 W. 12th Ave.)
Dr. Price-Spratlen will discuss his book (2012, with William Goldsby), RECONSTRUCTING RAGE: Transformative Reentry in the Era of Mass Incarceration. The talk will explore challenges and triumphs of an organization, founded by former felons, which improves the life outcomes of former felons, their families, and the many communities - including those near the Ohio State University campus - navigating collateral consequences of mass imprisonment. If you or a member of your family or neighborhood has been touched by the criminal justice system in any way, or if you're just interested in social justice, please help spread the word and join the conversation.
Refreshments will be provided. To RSVP click here.
Sept. 19: Ariel Luckey!
In celebration of Ally Week 2013 and Hispanic Heritage Month, the Student Life Multicultural Center, with University Residences and Greek Life, present nationally acclaimed poet, actor and playwright Ariel Luckey.
Luckey will conduct a workshop at 2 p.m. on Thursday, September 19th entitled "Race(ing) to the Border: The Colonial Legacy of American Immigration Policy" in the Ohio Union, Maudine Cow Room. For more details on the workshop click here.
Luckey will also be in the Ohio Union, US Bank Conference Theater performing poetry, interactive exercises and live hip hop music later that evening at 7 p.m. For more details on the performance click here.
Sept. 21: The Greater Columbus Mpowerment Center (GCMC) Health Fair
The Greater Columbus Mpowerment Center is hosting its first annual Parking Lot Blow Out Health Fair! This event will be
September 21st from 5pm-9pm.
The GCMC would love for various organizations to be represented as an outlet for outreach to the community. There is
NO CHARGE
for participation. This event will be packed with food, music, a key note speaker and much more. The GCMC
requests set up to take place at 4:00p.m. along with a requirement of at least one representative constantly at your station. Table and chairs are not provided.
Please RSVP
with Bruce Brown
brucebrown@arcohio.org
614-359-8844 by
September 6th
if you are able to attend.
Sept. 23-27: Save the Date: The Suffering Will Not Be Televised: Law and Disorder Week
The Student Life Multicultural Center, OSU Todd A. Bell National Resource Center and the Office of Diversity and Inclusion's Frank W. Hale, Jr. Black Cultural Center presents "The Suffering Will Not be Televised: Law and Disorder Week," September 23-27. Stay tuned for more updates #OSULawandDisorder
Sustained Dialogue Information Session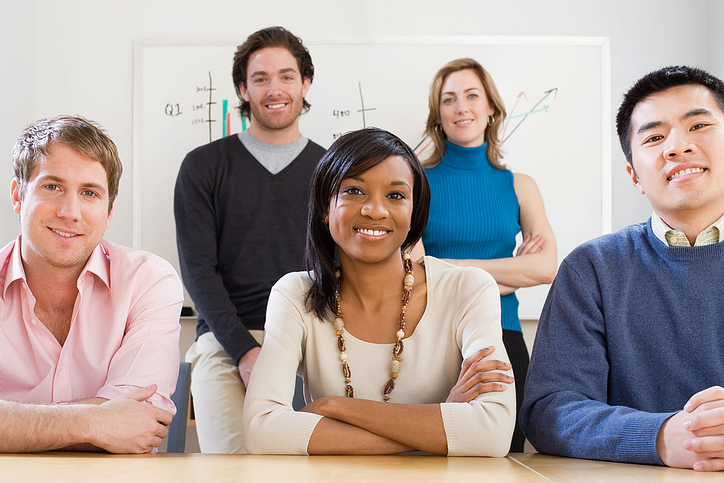 Ohio State's recently founded chapter of Sustained Dialogue will be holding an information session on
September 4th in Denney 311 at 7:30pm
. Sustained Dialogue helps student leaders develop communication skills through exploring the unexpected connections that exist between members of diverse populations. Students dialogue about current events and social identities.
Regular dialogues will begin on September 11th and will be held every Wednesday at 7:30pm (location tbd).
Questions can be directed to
ohiostatesd@gmail.com
.
Job Opening: Student Associate
STUDENT ASSOCIATE / OPEN DOORS SUPPORT

/INTERCULTURAL PROGRAMMING
Position Description
2013-2014 Academic Year
Overall, this position will actively serve and work with Open Doors. Open Doors is a four-hour training program broken down into three conceptual modules, each teaching a unique aspect of responding to bias. The intent of this program is to create a safer and more welcoming environment, which acknowledges that acts of bias occur at our University and helps individuals and communities heal from, and become more resilient to acts of discrimination and bias.
Successful Student Associates must possess qualities that include a team-oriented mentality, effective communication, interpersonal skills, administrative skills, professionalism, and a willingness to support diverse communities.
Job Responsibilities:
Coordination of Trainings
Work to schedule trainings with student, staff and faculty groups across campus

Assist in maintaining database and resource site

Prepare all materials for participants and presenters for all trainings

Work with GAA to implement updates to program
Experience with Open Doors
Become familiar with program by attending Open Doors sessions

Attend Open Doors Train-the-Trainer event
Other duties as assigned: Other assignments as determined by staff need
Terms of Employment:
September 2013 through April 2014

Weekly, 10-20 hours. Scheduled work will be weekly with flexible hours that will vary based on

programmatic need

Compensation via Federal Work-Study at rate of $9.00 per hour
Click here for full job description!
Position will remain open until filled.
Interested in this position?
Contact:
Adan Hussain
Open Doors-Graduate Administrative Assistant
Student Life Multicultural Center
The Ohio State University
Social Justice Engagement: Courses, Workshops, Dialogues and Trainings!
Additionally, Educational Studies: HESA 2577 (formerly known as Leadership and Intergroup Dialogue) will now be called Crossing Identity Boundaries: A Journey towards Intercultural Leadership. In this course, students will learn the importance of working effectively with diverse populations. In turn, students will be able to leverage these skills into different careers and job possibilities. Three sections are available this Fall Semester (see Buckeyelink under ES HESA 2577). This course can be used to fulfill the Leadership Minor requirements. You can read the master syllabus here. For more information contact Dr. Mitsu Narui (Narui.1@osu.edu.)
Every Tues.: Free Walk in HIV/STI Testing
The Student Life Multicultural Center (MCC) has partnered with the Student Wellness Center (SWC) to offer another free walk-in HIV/Chlamydia/Gonorrhea testing site on campus. During Fall and Spring semesters, testing will be offered every Tuesday between the hours of 5:00 p.m. and 9:00 p.m. Campus community members can test for HIV antibodies by an oral swab, no blood or needles, and in a safe and secure location inside the MCC. HIV test results are provided within 20-40 minutes. Walk-in testing is on a first-come, first-serve basis; the last client is 30 minutes prior to the end time.
The partnership between the MCC and SWC was created in order to offer more convenient HIV/Chlamydia/Gonorrhea testing locations on campus. The college aged population makes up 21% of the population in this country, but 39% of new HIV infections. Minority students' risk is even higher.
The ability to provide free HIV/Chlamydia/Gonorrhea testing in the MCC to members of the campus community is with the support of the Ohio Department of Health and Columbus Public Health. Students have multiple free testing options to choose from on campus, including by appointments in the SWC and weekly walk-in testing at the SWC (Thursdays) and MCC (Tuesdays).
Please take advantage of the services provided. If you would like more information, please contact the MCC at 614-688-8449 or email us at mccinfo@studentlife.osu.edu.
Mentoring Undergraduate Student Experience (MUSE)
Mentoring Undergraduate Student Experience (MUSE) is a mentoring organization that helps connect students together on campus. First year students receive one-on-one and family style mentoring from upper class students while gaining exposure within the university and enhancing skills that contribute to academic, professional, social, and leadership development. This is a great way for you to build your resume and build your social network at OSU.

We are looking for both mentors and mentees to join our organization! Our meetings and social events are weekly on Wednesday nights at 7:30 PM. If you would like to learn more about us or learn how to join, please check out our website at www.ohiostatemuse.com.

If you have any questions, feel free to contact us at ohiostatemuse@gmail.com. Thanks and we hope you consider joining MUSE!
Newsletter Submissions
Those interested in advertising with the Student Life Multicultural Center must submit content no later than Wednesday at Noon, before the week you would like your advertisement to be posted.
Please insure that your copy is no more than 100 words, that you include a .jpeg file that relates to your content, a contact person, and a link for more details if necessary.
Thank you!