Winning Listing Presentations
What's your general rate of success on listing presentations? Are you using all of the resources available to you? Could you find room for improvement? Click here to see if you're doing everything you can to improve your listing presentations.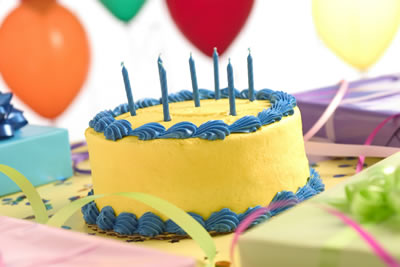 May 1st: Karen Johnson, CB Bain
May 2nd: Darla Brown, Windermere
May 4th: Kim Hort, Cowlitz County Auditor's Office
May 5th: Tami Sar, Bank of America
May 6th: Melissa Hixson, Cascade Title Vancouver
May 7th: Paul Young, Eric Fuller & Associates
May 8th: Britney Rister, Hometown Bank
May 9th: Laura Bradbury, Retired, Cowlitz County Title
May 11th: Shawn Warren, RE/MAX Premier
May 11th: Sharleen Woods
May 12th: Steve Jones
May 14th: Joe Amrine, Fibre Federal Credit Union
May 17th: Andrea Gebhardt, Heritage Bank
May 18th: Venancio Gonzales, Windermere
May 18th: Diana Downing, RE/MAX Results
May 19th: Su Merrill, Pacific NW Realty
May 20th: Sandy Allen
May 23rd: Lance Brown, Woodford Real Estate
May 23rd: Todd Wade, Woodford Real Estate
May 26th: Bruce Kell, John L. Scott
May 31st: Jill Clark, Pacific Northwest Realty
June 2nd: Lisa Thompson, John L. Scott
June 2nd: JoAnne Spaur, Guild Mortgage
June 4th: Rod Erickson, CB Bain
June 4th: Tracy McDaniel
June 5th: Lorre Jaffe, Berkshire Hathaway
June 5th: Deena Wheeler, Pacific NW Realty
June 9th: Tamara Bradley, Evergreen Home Loans
June 9th: Kari Ann Botero, American Family Insurance
June 10th: Kristina Swanson, Auditor's Office
June 11th: Larry McVicker
June 13th: Elaine Kandoll, John L. Scott
June 14th: Anggi Rice, Life Mortgage
June 15th: Lee Rosendaal, Berkshire Hathaway
June 19th: Lance McDaniel, Pacific NW Realty
June 20th: Nichole Hendrick, Rodman Realty
June 21st: Hal Palmer, Woodford Real Estate
June 22nd: Trey Davis, CB Bain
June 28th: Bill Hallanger, Rodman Realty
June 29th: Lillian Johnston, RE/MAX Premier


Mother's Day Fun
Trying to find something to do with mom besides the typical brunch? Want to give her a memorable day and something truly special from the kids? Check out these great sites for ideas:
Recent Building Permits
Click here to view the Building Permit records for our area.
MBA Statistics
Rates and Trends


The Mortgage Bankers Association application statistics can be an interesting picture of what's going on in the real estate market. Click here to read more on the most recent mortgage application survey.
Upcoming Events
Chamber Business After Hours at Stageworks Northwest - Tuesday, May 13, 2014, 5:30 - 7:30 p.m., Experience the magic of the stage at this exclusive Chamber member event! See a sneak preview of two numbers from the musical "9 to 5." Tour the theatre facility, and enjoy food, beverage and a chance to win many fabulous prizes! Click here to purchase your tickets.