Annoucing 24/7 Customer Service!
Are you finding yourself with a smaller pipeline of business? Or maybe you have a buyer with specific needs and would like to do some target marketing? Or maybe you're trying to stand out amongst your competitors when competing for listings? Maybe foreclosures are your niche? Whatever your business needs are, be sure to contact me so that I can provide you with a one on one consultation about our new online CCT 24/7. Customized information available at your fingertips...24/7.
Congratulations, LoCAR Winners!
A nice evening was enjoyed by our Realtors and affiliates at this year's "Celebrating the Stars" Annual Awards and Installation Banquet which was held at the Longview Country Club.
Billie Scroggins and Larry Cowan

Congratulations to all of the winners! Billie Scroggins was recognized for her 30 years of continuous dedication to the local Realtor Association and Larry Cowan and Losia Spaulding (not present) were recognized for their retirement and years of dedication to the industry. Other winners included:
2013 Realtor Rookie of the Year - Cheyenne Magley (Berkshire Hathaway HomeServices)
2013 Affiliate of the Year - Bianca Lemmons (Cowlitz County Title)
2013 Realtor Community Service Award - Shelley Rinard (RE/MAX Premier)
2013 Realtor Achievement Award - Kimberly Smith (Lighthouse Realty - Long Beach)

2013 Realtor of the Year - Lorre Jaffe (Berkshire Hathaway HomeServices)
2014 Predictions from the NAR Chief Economist
None of us can predict the future, but when the NAR Chief Economist speaks, it carries some pretty solid weight. Click here to read his predictions for the real estate market in the coming year.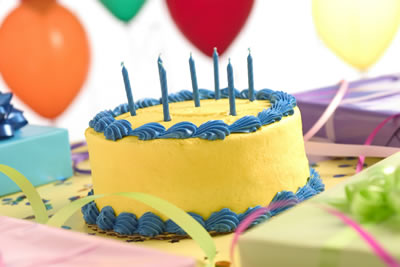 Dec. 3: Tami Cheatley, Windermere
Dec. 3: Peggy Dent, John L. Scott
Dec. 4: Alan Engstrom
Dec. 7: Lynn Frost, Windermere
Dec. 13: Carissa Hooper, RE/MAX Premier
Dec. 16: Shelly Rinard, RE/MAX Premier
Dec. 16: Anna Lundin, Cowlitz County Treasurer's Office
Dec. 20: Deanna Killett, Cowlitz County Auditor's Office
Dec. 21: Kaye Lynn Sanders, Red Canoe Credit Union
Dec. 21: Jason Meunier, Twin City Bank
Dec. 26: Julia Davis, CB Bain
Dec. 28: Cheryl Vancleef, Century 21
Dec. 28: Cindy Parker, Twin City Bank
Dec. 28: Sam Ellis, Rodman Realty
Dec. 30: Debbie Peterson, RE/MAX Premier
Dec. 30: Steve Larson, Rodman Realty
Congratulations, Hanson Family!
Congratulations to Title Officer Jason Hanson and his wife Katelyn on the birth of their son!
Name: Flynn Elias Hanson
Born: 12/2/13 @ 9:22pm
Weight: 8lbs 10 oz, 21 ½"
Upcoming Events
Jingle All the Way 5K: The Sequel - Saturday, December 14th, 2013
- Join the Chamber for this fabulously fun run through downtown Longview. With a great kids event and costumes encouraged, this is a family-friendly event that's quickly becoming a tradition.
Click here
for more info.
Chamber Holiday Mixer: Tuesday, December 10th, Red Lion Hotel, Kelso, 5:30 - 7:30 p.m., $20 in advance, $30 at the door. Register at
www.kelsolongviewchamber.org
Recent Building Permits
Click here to view the Building Permit records for our area.
MBA Statistics
Rates and Trends


The Mortgage Bankers Association application statistics can be an interesting picture of what's going on in the real estate market. Click here to read more on the most recent mortgage application survey.
Cowlitz County Title is on Facebook
Join Us Today!
Join us as a "friend" on Facebook and stay up-to-date on what's happening at CCT!