Cascade Title Barometer

Click here to view the most recent copy of the Cascade Title real estate barometer.
Waterpark FUN!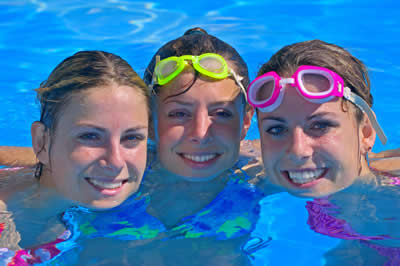 If your kids are anxious to swim, but the weather is still stuck in the "June Gloom" we sometimes get, then remember some of our great area waterparks. There a short drive away and tons of fun for the whole family. Check out the links below!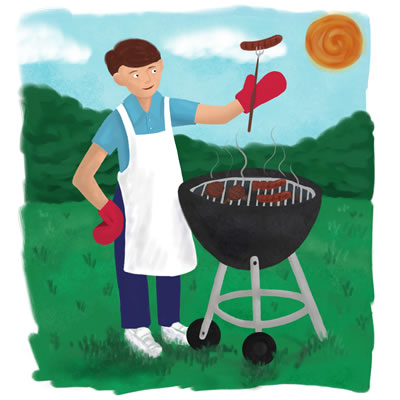 Dear ,
Summer is almost here, along with the season for graduation parties and family cookouts. Make sure you're bringing the best dish with Lindsey's awesome Guacamole recipe (below).
While you're busy relaxing this summer, we'll be working hard to keep your transactions moving smoothly. Just let us know how we can serve you!
Sincerely,
Your Friends at Cascade Title Company
Lindsey's Awesome Guacamole
4 Ripe Avocados
2 Limes, juiced
1 Roma Tomato, diced
1 Small Red Onion, diced
1 Jalapeno, seeded and diced
1/2 cup Cilantro, chopped
1 tsp Fresh Ground Black Pepper
Kosher Salt to Taste
Take the avocado cut across the center and split in halves. Take the pit out and take the avocado out of shell using a large spoon. Place in a mixing bowl and add juice of lime. Incorporate together using a large spoon to break up the avocado.
Add all ingredients, stir to combine, and season to taste. Try not to inhale.
Cascade Title's Manager Message
Joel Lengyel
Manager


My office staff sometimes tells me I am like a broken record since I often remind them that the best advertising a business can have is our customers telling others of our good service. Word of mouth can speak louder than any ad I can produce or by me talking about it. Our customers are number one and we need to shine above all the rest. The fact is this; title companies all do the same work, it is just how you do it that counts. I came across this great article in the Pitney Bowes Smart Business Newsletter that stresses this fact and how word-of-mouth can increase real estate referrals and should be an essential part of your real estate marketing strategy. Here is what they have to say:

"Just a few great referrals can improve your close rates, multiply your commissions and greatly reduce your advertising costs. Research has shown that it is five to nine times more expensive to find new customers than to get repeat business and referrals from your existing customers. Plus, the customers that come from referrals are more likely to trust you, close the deal and send even more leads your way. However, many real estate professionals either forget to ask for
referrals or are too busy to leverage this low-cost and powerful marketing strategy. Here are three easy ways to increase real estate referrals and grow your business:

1. Keep in touch: Staying "top-of-mind" is key to getting referrals. You may need to go through your customer database to ensure that all of your information is current. Then, set reminders to follow up on a regular basis. But when you follow up, don't just send out mass mailings. Be sure to personalize your communications so your customers feel valued. Send them handwritten notes, call them to chat or schedule a time to see them in person. The more you can stay top-of-mind, the more you will increase your referrals.

2. Form strategic partnerships: In addition to seeking referrals from customers, you should look for referrals from other professionals who serve your target market. For example, mortgage brokers, home stagers and lawyers may be able to refer you lots of business. Schedule time every week to meet with professionals in complementary industries so you can discuss how to refer business to each other.

3. Use Facebook: Many of your referral sources - such as friends, family and customers - are using Facebook to share their opinions and make recommendations. Be sure to create a Facebook Fan Page where you post your latest listings and offer advice to your community. Since Facebook is a social networking site, however, you should avoid blatantly pitching your services. This will turn off your community and cause them to unsubscribe from your updates".

This is good advice and I am sure many of you have more ideas to add to this, but it is a good basic and simple guide and I know it will work for you too.



Take care!

Joel Lengyel
1425 Maple Street, Longview, WA 98632
Phone: (360) 425-2950
Fax: (360) 425-8010
Toll Free: (877) 425-2950