Quick Links to HWPP Web Pages
Join Our List

Just a few spots remain open to attend!
| | |
| --- | --- |
| | February 2013 |
HWPP 9th Funding Cycle
Request for Proposals


HWPP has released its 9th Funding Cycle Request for Proposal (RFP). As in prior funding cycles, HWPP will continue to support Development and Impact projects that address health improvement through community - MCW academic partnerships. Funds will be made available through a RFP process according to an updated timeline. Pleas
e view our webpage for more details.
The RFPs, including forms and instructions, can be found on the Apply for Funding web page on the HWPP website. Please note that there are two separate RFPs, one for Development and one for Impact proposals. Submission of a Letter of Intent (LOI) is the first step in the RFP process.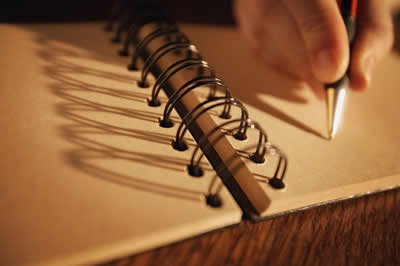 RFP Information Sessions

Register to Attend
In conjunction with the release of the HWPP 9th Funding Cycle RFP, informational sessions will be held that focus on LOI submission instructions. We will also be offering a web-based option to be able to participate in these sessions.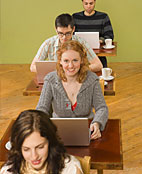 These sessions will offer applicants the opportunity to further explore the proposal preparation process through assistance with completing LOI forms, and understanding the award administration process. Additionally, participants will have the opportunity to discuss their RFP/LOI related inquiries with program staff and benefit from the inquiries of other session participants.
Two sessions are being offered:
Monday, February 18th from 3-5pm
On the MCW campus in the Health Research Center (HRC) - Rooms 1210/1230
Web-based meeting is also available
OR
Tuesday, February 19th from 9-11am
On the MCW campus in the Health Research Center (HRC) - Rooms 1210/1230
Web-based meeting is also available
Participation in the Information Session is NOT required for LOI proposal submission, although advance registration is required. To register, or for additional session details, visit the HWPP web page.
Additional technical assistance opportunities will be offered to applicants invited to submit full proposals.
Register Now! Just a few spots remain...

Community & Academic Partnerships:
Learning from the Past, Focusing on the Future

We welcome you to join HWPP at our upcoming educational opportunity to learn from each other regarding your Community Engagement in Research (CEnR) interests and/or experiences.
Tuesday, February 26, 2013
8:30am - 3:30pm
Crowne Plaza Milwaukee West
10499 Innovation Drive, Wauwatosa, WI
There is no cost to attend the workshop, but advance registration is required. If you are interested in attending, we encourage you to register now. Visit the workshop web pages for more information and to register to attend.
Workshop attendance is not associated with nor will be a requirement for HWPP proposal submissions. For more information about the workshop, please contact Michelle Smith-Beckley at 414.955.8410 or
smithbeckley@mcw.edu
HWPP Funded Project Highlights

HWPP funded projects are encouraged to disseminate the results of their work to stakeholders - especially within the communities they serve. There are many ways that project findings, outcomes and products can be shared. Two HWPP funded projects utilized educational programs in 2012 to help share and build upon their work.

-------------------------------------------------------------------------------------

Use of a Lay Health Advisor Model to bring Sexual and Reproductive Justice to Latinos in Milwaukee

On October 27, 2012, project partners brought together 87 people in a community-based summit. It was described as a family affair as it had multiple generations represented from the community.


The summit had three aims:
As part of the summit, youth from the Centro Hispano High School shared a presentation on the work they are doing with peers. The presentation was well received. Parents asked questions of the youth presenters regarding information shared with peers. Parents were pleased that youth discuss all topics - from abstinence to safe sex.
-------------------------------------------------------------------------------------
Fighting Cancer in Wisconsin's American Indian Communities
Project Partners
*see web page for complete listing of project partners

Project partners hosted a community event on September 25, 2012 featuring Dr. Lance Whitehair, MD from the Center for American Indian Minority Health, University of Minnesota-Duluth. Dr. Whitehair presented on cancer basics, cancer and the Native American population and cancer prevention.

Later that day, Dr. Elaine Drew facilitated a discussion with attendees about project goals and the importance of the Community Advisory Board in shaping all project activities. Together, the partners seek to improve cancer programs and services for Wisconsin's Native American communities.
To learn more about HWPP funded project progress and dissemination efforts, visit our Funded Projects web pages.
Seeking Your Input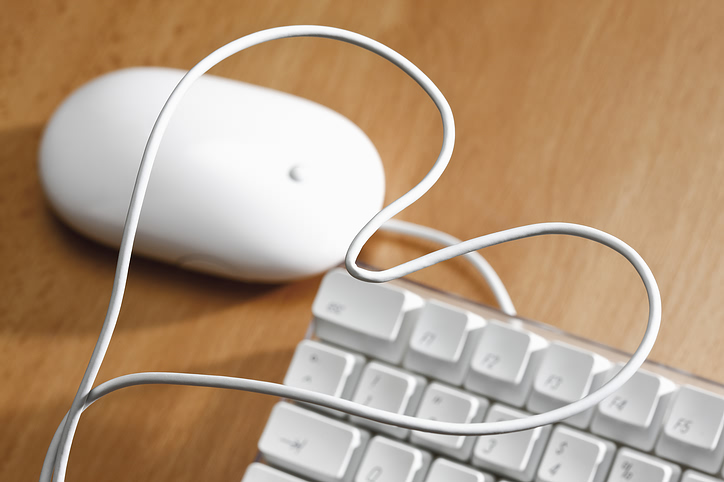 The Medical College of Wisconsin is seeking your input to help inform and shape the AHW 2014-2018 strategic planning process. Your thoughtful responses to the questions in the survey will be woven into the discussion as the AHW Five-Year Plan is developed. We encourage you to share this survey link with your colleagues.
A web-based survey is available at:
https://redcap.mcw.edu/surveys/?s=gc7MUP
Healthier Wisconsin Partnership Program
Medical College of Wisconsin
8701 Watertown Plank Road
PO Box 26509
Milwaukee, WI 53226