QR Code
Use your mobile device to scan the
QR code
Scan the QR code to join our mailing list.
We'll e-mail you our newsletter, great information, and seminar updates.
Understanding, Leveraging & Maximizing LinkedIn



An unofficial, step-by-step guide to creating & implementing your LinkedIn brand.
The confusion about LinkedIn, social networking, and using social media sites like LinkedIn to find a job, a candidate for your company, to sell something, or to expand your professional network is unprecedented.
Mass media features stories about LinkedIn on a daily basis; however many people still see little value in using the site.
Nevertheless, everyone seems to want to understand what they may be missing by not using LinkedIn.
Download your personal copy of this e-book. Click here.
Business Dictionary


What is Copyright?
Legal monopoly that protects published or unpublished original work (for the duration of its author's life plus 50 years) from unauthorized duplication without due credit and compensation.
Copyright covers not only books but also advertisements, articles, graphic designs, labels, letters (including emails), lyrics, maps, musical compositions, product designs, etc.
According to the major international intellectual-property protection treaties (Berne Convention, Universal Copyright Convention, and WIPO Copyright Treaty) five rights are associated with a copyright: the right to:
(1) Reproduce the work in any form, language, or medium.
(2) Adapt or derive more works from it.
(3) Make and distribute its copies.
(4) Perform it in public.
(5) Display or exhibit it in public.
To acquire a valid copyright, a work must have originality and some modicum of creativity.
However, what is protected under copyright is the 'expression' or 'embodiment' of an idea, and not the idea itself.
A copyright is not equivalent of legal-prohibition of plagiarism (which is an unethical and unprofessional conduct, but not an offense), and does not apply to factual information.
Hints & Tips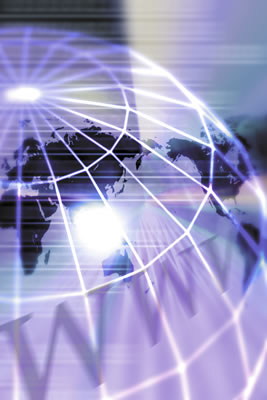 How does your website stack up to the competition?
When comparing yourself to other websites, look at their strengths and weaknesses by evaluating:
1. Uniqueness
2. Quality content
3. Relevant links
4. Insightful blogs, and 5. Social media avenues.
Then improve upon their ideas, avoid their weaknesses, and add in your strengths to make your website special.
Nicolas Azar
Nick Azar is Managing Director/Partner of Azar and Associates, a full service business consulting and executive coaching firm specializing in the dental industry.
Visit our website
, or
E-mail Nick
.

BUSINESS INTELLIGENCE FOR TODAY'S LEADERS
Greetings!
Accounting & Finance - Five factors that affect the value of your business

There are many factors that affect the value of a small business.

A business is not valued solely on seller's discretionary income or revenue. Although these measures are important many other factors come into play.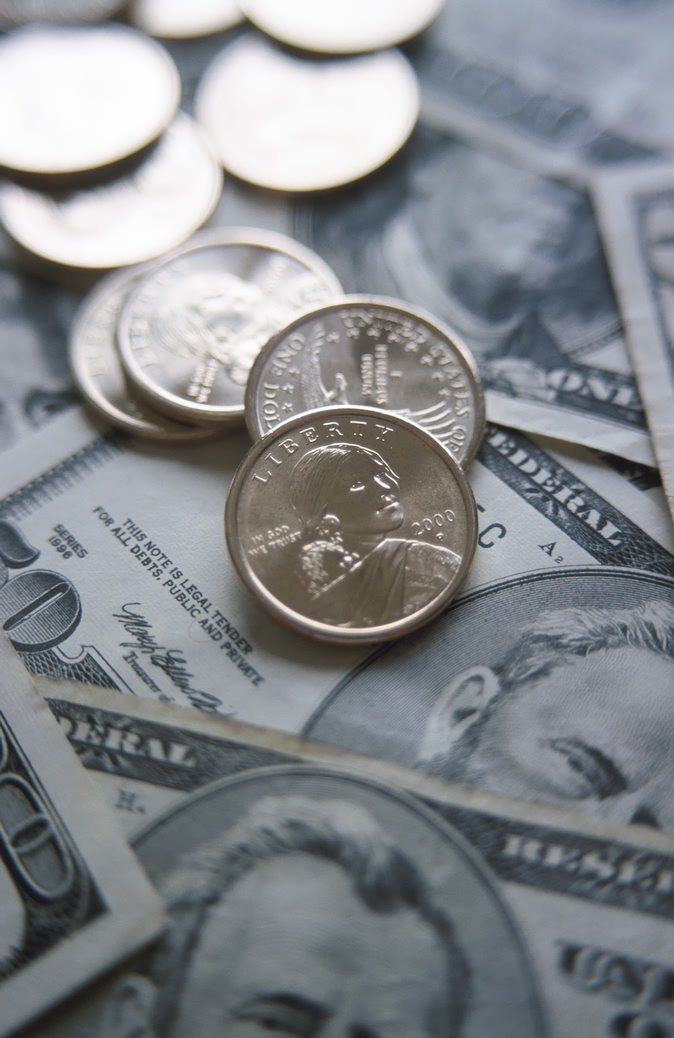 1. Business location
A business located in a remote or rural area may not be as valuable as one in a high density area. Especially one that needs to have customers close by to grow. The desirability of a location can affect whether a buyer will show interest at all. A seller needs to keep in mind that most buyers will be living close to the business they are considering buying. If the buyer doesn't like the area where the business is located they will most likely skip it or value it less than they would otherwise. Read the full article.
Sales Tactics -
A winning formula for positive tele-prospecting results
Science + structure + metrics = successful outcomes might not be the first thing that comes to mind when you think about improving your tele-prospecting results, but following that formula is a great way to keep your teams focused and organized throughout a campaign-and get results.
Here's how the formula works.
Step 1: The Science
Put on your lab coat! There is a science to getting someone live on the phone. Dive into your call history and look at the opportunities that have been qualified and passed by your teams in the past. Look at the number of total activities (phone and email) it took on average to either pass them on as a lead to sales, or to learn that they aren't interested.
Read more.
Managing People -
The powerful act of coaching employees
There are some tasks that we can take care of once a year, like paying taxes or going to the doctor for an annual exam. And there are other tasks that we need to perform more often, sometimes even daily.
Ensuring superb performance from all of our employees falls into the later category, especially during times of economic downturns. Fortunately, managing, or coaching our employees so that they can perform at the highest levels is more enjoyable than most annual tasks, and it results in increased organizational value.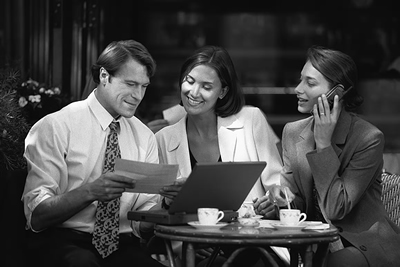 All organizations are striving to improve employee productivity to grow overall business performance and corporate value. But the tool we most often use to improve performance-the performance review-really isn't capable of helping us reach our overall goal.
The reasons for its failure are numerous, but its biggest flaw it is the equivalent of looking in the rearview mirror to see where the employee has been-and perhaps failed.
Why not look ahead, through the windshield, to see where the employee can successfully go? Additionally, since performance reviews occur once a year, if at all, they require us to look back over a longer time. Any corrective actions are too late to do any good.
Read the full story.
Marketing & Customer Relation - Lean in sales and marketing

Where is the best place in your company to launch a lean transformation - manufacturing, product development, the supply chain? "I've never heard anyone suggest starting in sales and marketing, though, and that's too bad. We are part of many problems," declares marketer and Lean Thinker Brent Wahba.
In an excerpt from his book The Fluff Cycle, Wahba makes the case for why sales and marketing is well-positioned to solve a company's real problems through the application of lean thinking.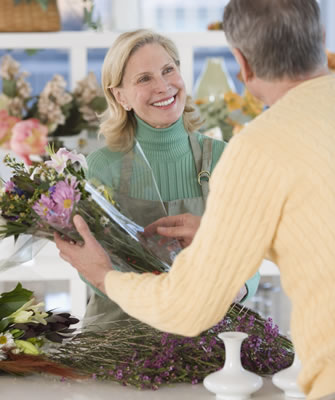 In the continuous improvement world, there are raging debates about where in the organization to start. Some argue topdown while others prefer bottom-up. Maybe we should start in manufacturing and Work our way back upstream to R&D? I've never heard anyone suggest starting in Sales & Marketing, though, and that's too bad.
Sales & Marketing is uniquely positioned between customers, Strategic Planning, Product Development, and Operations (Supply Chain + Manufacturing + Delivery + Service). Other than an occasionally very well-positioned CEO, nobody else in your company is at the center of your organization's and market's complicated universe.Read more.
Manufacturing & Operation - Introduction to the Dental Appliance Manufacturing Audit System (DAMAS)

This is the first in a serious of three to help educate dental laboratories about the Dental Appliance Manufacturer Audit System (DAMAS) requirements in North America.
Introduction
The DAMAS standards are administered by the National Association of Dental Laboratories (NADL) for use by commercial dental laboratories in North America. The DAMAS Management System Specifications are in compliance with the U.S. code of Federal Regulations, FDA Quality System, and Good Manufacturing Practices.
The system is aimed at achieving dentist satisfaction by preventing nonconformity at all stages of the dental appliance manufacturer. It is also aimed at providing a source of objective evidence that will allow a third party to assess a laboratory's conformity with specification requirements.
Terms & Definitions
There are many terms used in association with DAMAS, a short list is provided herebelow to acquaint you with their meaning and use, and to help you when preparing your quality manual. Read more.
If you would like help in preparing a quality manual that fits in with your laboratories requirements, help to fully integrate the system into day-to-day operations, and help to prepare you to go through a third party audit to ensure compliance with the DAMAS specification standards and achieve full certification in the system, call us today at
(661) 810-2446 or visit us on-line at
Sincerely,
Nicolas Azar - Coach & Consultant
Azar & Associates