Dear friends & family,

Today I let the hens out of their coop for the first time this spring. Little Red Jenny attacked the soil with gusto, finding seeds and bugs and carving long furrows with her talons. Cloud, all puffy grey feathers, wiggled a hollow for herself in the sun-warmed ground and settled in. Frida, older and heavier, meandered over to the pond and pecked at the water.


Tesla, the totally adorable mini Schnauzer we adopted from Best Friends in December, showed keen interest in the birds, complete with a bit of prancing. I expect he will learn it's his job to protect the birds, not play with them (which never ends well for the birds). Two days earlier he met a friend's baby Pygmy goats and their mom. He sat very still on his side of the fence as they nursed, wobbly on their five-day-old legs. He's yet to meet the raccoon that has been hibernating in the garage. (We all try to avoid that one.) Mosey the cat respects the birds and is (finally) indifferent to the dog. Farm animals, wildlife and house pets live a delicate peace in the city.

Below are my picks for this week's events. I'm really looking forward to Wasatch Community Gardens' 25th anniversary party and to Toubab Krewe at the State Room. Enjoy the week!



~ Greta deJong


editor & publisher



P.S. Click HERE for March CATALYST.
Event picks for
March 13 - March 20
Fri. Mar. 14, 6p. Utah Museum of Fine Arts, 410 Campus Center Dr. Free.
Join in as KUER's Doug Fabrizio interviews Utah artist Jeffrey Hein while Hein paints Fabrizio's portrait, displayed on the big screen so the audience can watch his art process from beginning to end.
Fri. Mar. 14, 7-9p.
Utah Museum of Contemporary Art (UMOCA), 20 S West Temple. Free.
Oscillating between moments of serenity and devastation, Andrea Jensen's mixed media paintings re-imagine sublime landscapes as blueprints of impermanence.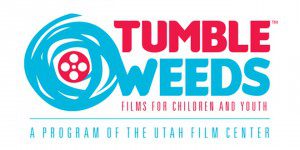 Mar. 14-16, 7p.
Rose Wagner Performing Arts Center 138 W 300 S, Main City Library, 210 E 400 S, & Park City Library, 1255 Park Ave. $40.
Independent, documentary, and foreign feature-
length films and shorts.
See website for schedule and details:
Sat. Mar. 15, 8p (doors open 7p). The Depot, 400 W South Temple. $23 adv/$26 door.
Get into the St. Paddy's Day spirit when the Young Dubliners bring their Celtic rock on stage. With special guests Swagger and Brother.
Sat. Mar. 15, 10a-1p. (sellers arrive 9-10a)
Art Access Gallery, 230 S 500 W, #125. Free admission.
This sale is for selling original excess art that you
own (not art that you've created). And while you're at it, buy or swap art with other sellers.
Mar. 15-21, 7:30p. Mar. 23, 2:30p. Capitol Theatre, 50 W 200 S. $18-$105.
See this epic version of Turandot, Puccini's last and most elaborate opera, in the newly renovated Capitol Theatre. Co-produced by opera companies in Cincinnati, Pittsburgh, Seattle, Minnesota and Salt Lake, with the Montreal-based partnership of Andre Barber (set and costume designer) and Renaud Doucet (stage director).
Sun. Mar. 16, 8p. The State Room,638 S State. $15
What better way to celebrate March's full moon? Rock, African traditions, jam sensibilities, international folk strains and more from this North Carolina-based band.
Tues., Mar. 18, 12-1p. Rio Grande Board Room, 300 S Grande St (455 W). $5 (members free).
Learn what happened during the 2014
legislative session that affects arts and culture in Utah.
Tues. Mar. 18, 7-8p. The King's English Bookshop, 1511 S 1500 E. Free.
Reading and book-signing with Scott Abbott and Sam Rushforth, whose column by the same name appeared in CATALYST for several years.
Wed. Mar. 19, 6:30-8p. Real Foods Market, 2209 S Highland Dr. $10.
Workshop with Joanne Seal that will teach you the basics of two of the most beneficial foods: raw milk kefir and sauerkraut.
Thurs. Mar. 20, (all day).
Love UT Give UT: It's 24 hours of unprecedented online giving. Be promiscuous ~ love more than one! It's legal (and fun).
For more information click here.
To donate, visit: loveutgiveut.org
Thurs. Mar. 20, 6-9p. Rico Warehouse, 545 W 700 S. Free.
Marking 25 years
of empowering our community to grow and
eat healthy, local, organic food. Bites, libations,
stories, and a celebration of community.
Event admission is FREE (but bring your
cash or credit card to donate to Wasatch
Community Gardens as part of the Love
Utah Give Utah Day of Giving 2014). Squatters has brewed a
special 25th Anniversary Ale
, which will be available by
the glass for $5.
Thurs. Mar. 20, 7-8p. The Leonardo, 209 E 500 S. Free.
Lecture by Lawrence Schiffman, Vice Provost of Undergraduate education Professor of Jewish Studs at Yeshiva University.
For the next five and a half weeks we're in the countdown to the fifth exact Uranus/Pluto square on April 21, and as we approach this astral event, many of us are likely to experience the already too intense environment of daily life intensifying even more. Sudden twists of fate that challenge conventional order are one of the signatures of this configuration...(read more).
Carrie Rodriguez & Ben Taylor at The State Room
We've got free tix to Carrie Rodriguez and Ben Taylor at the
State Room
, Wed., March 19, 8 p.m.!
Email
[email protected]
by Monday noon, March 17. Use "STATE ROOM" as the subject line. Please include your telephone number.