Dear Friends and Family,
Good morning.
Thank you for reading the CATALYST Weekly Reader. Thank you for being a part of CATALYST magazine. Readers are our reason for living, you know.
As Ralfee writes in Aquarium Age (below), "To be grateful is to be humble. And humility is powerful.... Let humility clear your vision. Take that humble breath, open your heart, and be thankful for the gift of life. We are so small and the Great Mystery is so vast, so unknowable, and so truly powerful, even more powerful than the stars ~ how could we be anything but humble before its Presence? Take that breath, the breath of life, and allow a day devoted to humility to strengthen the soul and nourish your spirit," quoting her own column from 2003.
Have a splendid Thanksgiving. I hope you get to sleep in on Friday. And remember to think "
local first
" as you shop this season.
With gratitude,
Greta
P.S.: The December issue will be online Saturday night.
~ Greta Belanger deJong

(editor & publisher)

Event picks for
November 28 - December 5
Fri. Nov. 29, 10a-1p.
Library Square Plaza, 200 E 400 S . Free.
If you need a coat, come get one or exchange one of your coats for a different one, no questions asked.
Leftover coats are donated to local community organizations.
Nov. 29 & 30, 7:30p.
Rose Wagner Performing Arts Center, 138 W 300 S. $15+
Celebrate the 10th year of a Christmas tradition filled with jazz. Friday night's show will feature eclectic jazz. Saturday night vocalist Melissa Pace-Tanner will join in with traditional and new Christmas music in unique jazz arrangements.
December
Red Butte Garden, 300 Wakara Way. $5 (adults regularly $10).
Throughout the month of December explore the winter garden with half-price admission.
Mon. Dec. 2-18, 9a-5p.
International Rescue Committee, 221 S. 400 West.
Donations will be collected from December 2 to December 18, and gifts will be distributed on December 21. To be matched with a refugee family or to get involved in other ways, contact Geoffrey Lugli at [email protected]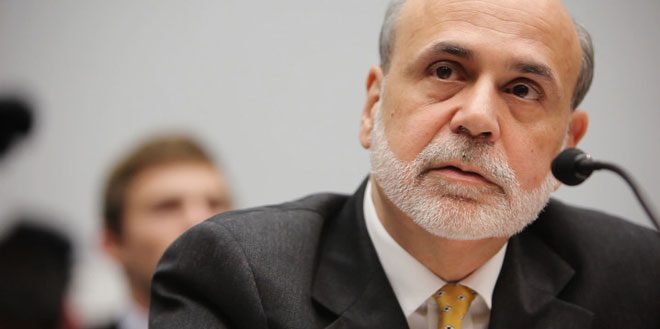 Tues. Dec. 3, 7p. Main City Library, 210 E 400 S. Free.
This documentary about the Federal Reserve unveils America's central bank and its impact on the US's economy and society.
Wed. Dec. 4 & 11, 6-8p.
SLCC Community Writing Center, 210 E 400 S, Suite 8. $30.
Learn how to write a 1,000 word story to put away in a keepsake box.
Wed. Dec. 4, 7p. Third floor event center, Leonardo Museum, 209 E 500 S. Free.
Marc Brettler, Dora Folding Professor of Biblical Studies, will present a lecture on the Dead Sea Scrolls
.
This event is in collaboration with University of Utah's College of Humanities.
Wed. Dec. 4, 6p. Sage's Café, 234 W 900 S. $5-$10 (suggested donation).
Guest speaker Dustin Haggett of Impact Hub Salt Lake City will speak about the mission and vision of SLC's nw center for social innovation opening in 2014.
Thurs. Dec. 5, 7-9p.
City Library Auditorium, 210 E 400 S. Free.
Jungian analyst Robert Bosnak will guide participants into "a world where matter is alive, and where everything dreams of be­coming gold."
Bosnak is also the author of our favorite dream book, A Little Course in Dreams.
Thurs. Dec. 5, 10a-10p.
New Location: 234 W 900 S.
Sage's new location will offer breakfast, lunch and dinner every day with late night weekend dining. The Jade Room will offer daily specials, seasonal small plates and a full cocktail menu.
Thurs. Dec. 5, 7p. Ladies Literary Club, 850 E South Temple. Free.
Featuring

Poets Brigit Pegeen Kelly and Esther Lee.

Poet Stephen Dobyns says of Kelly:

"Not only are her poems brilliantly made, but they also give great pleasure." Winner of the Elixir Press Poetry Prize for Spit, Lee is a recent graduate of the U of U's Ph.D. writing program.
Thurs. Dec. 5, 7p. Leonardo Museum, 209 E 500 S. $45 ($15 for designated drivers).
Taste a variety of sparkling wines from around the world with small bites from The Leonardo's chef de cuisine Zanetta Jones
.
T

omorrow we celebrate Thanksgiving, and as I reflected on what to write for the week, I remembered a previous column that said best what still seems relevant about this holiday. A day set aside for gratitude is not unique to the United States of America. A festival or ritual designed to give thanks for the harvest of the year is universal, a fundamental element of the human experience. Despite our political and religious differences, the United Peoples of Planet Earth share the same concerns, hopes, and dreams.

..(read more).
With Ivan & Alyosha.
Dec. 4, The State Room. 638 So State St. Doors 7pm. Music 8pm. 21 & over.
Read about both bands and hear them here:
www.thestateroom.com
Send an email to
[email protected]
WRITE LONE BELLOW IN THE SUBJECT LINE. Seriously. I get a lot of email. I will SORT by LONE BELLOW. Make sure I see YOUR message!
Have you read all of the November CATALYST? We hope you enjoyed it!

Charlotte bell's yoga column
will appeal to anyone who's tried ~ and committed to, or quit ~ a life a yoga practice. Diane Olson, as usual, with
gross you out with utmost delight
. John writes about "
stranded capital
" in a way that just may make you feel a bit glad. Amy Brunvand brings us
enviro-news
from around the state. Margie McCloy continues the
air series
. Adele Flail
reviews some DIY books
. Dennis Hinkamp says
keep the internet free and weird
. Katherine Pioli
talks with the Wasatch Commons Cohousing folks
. Artist Pilar Pobil
reflects on her life
by making an exhibit of beloved artifacts. Heather May
deconstructs the modernist meals
at downtown's SLC Pop. Marlena Lambert reminds us that
breast health, not just cancer, awareness deserves attention
. Former CAT staffer-turned-lawyer, Barry Scholl,
begins a series on law
for CATALYST types. Pax Rasmussen brings us "
Green Bits
." Lacey Kniep, Queen of What's Going On, brings the
Calendar
. Dan Schmidt
investigates bike studs
. Steve Proskauer explores the concept of "
the arrow of destiny
." And Suzanne Wagner
encourages us to stabilize our centers
, to stay in loving presence.
That's a lot, packed into 36 pages (along with the Community Resource Directory and many interesting ads). We hope that, in the course of the month, you enjoyed it all.