Sunrise & Sunset
| | | |
| --- | --- | --- |
| Date | Sunrise | Sunset |
| Feb 21 | 7:13 AM | 6:10 PM |
| Feb 22 | 7:11 AM | 6:11 PM |
| Feb 23 | 7:10 AM | 6:12 PM |
| Feb 24 | 7:08 AM | 6:13 PM |
| Feb 25 | 7:07 AM | 6:14 PM |
| Feb 26 | 7:05 AM | 6:16 PM |
| Feb 27 | 7:04 AM | 6:17 PM |
| Feb 28 | 7:02 AM | 6:18 PM |
Moon Phases
February 2013
Great Basin Chiropractic,
P.C.
A Creating Wellness Center
Mark B. Resetarits, D.C.
Great Basin Chiropractic is looking for an A+ person to join our team! The right person: can multitask, is organized, has great phone and people skills, is computer literate, and is a team player.
We are looking for someone who wants to be part of the Great Basin family long-term.
The position is 20 hours per week to start, with the opportunity to expand hours.
Hours: Mon.-Thurs., 8am -1pm
Wage: $10-$12 per hour
Interested? Please call 801-554-9261. Leave a voicemail telling us why you would like to work at our clinic. Also, send resume with references to [email protected]
Dear Friends & Family,
Xenon, the beloved and beautiful CATALYST cat, died this week. We are sad.
I am sure there are many other good things that happened but that's mostly what's on my mind right now.
Oh, and the shiitake log we got at the Pop-Up Farmers Market from the Bio Brothers is fruiting the most delicious mushrooms ever. Fried in butter, they are some consolation.
~ Greta
** You can access the entire online calendar AND our Community Resource Directory from this email now, as well as note sunrise times and moon phases. See top left.
Event picks for
February 21

- February 28
Thurs, Feb. 21. 6-8p. Utah State Capitol, 350 N State.
Join a flash mob round dance in the Utah Capitol rotunda to support of the Idle No More movement, an indigenous movement for tribal sovereignty and protection of the Earth. After the round dance, Paulette will come to the SLC Main Library Conference Room B to view and discuss the film "Tipping Point," which features his peoples' struggle against environmental poisons and destruction due to Canadian tar sands.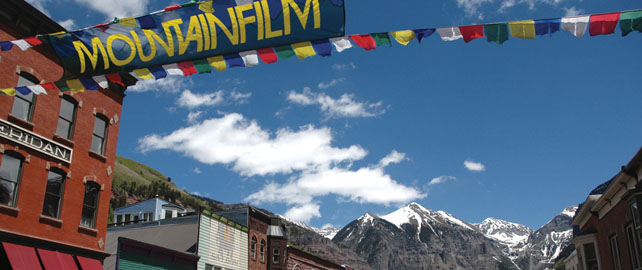 Fri, Feb. 22 and Sat, Feb. 23, 6-9p.
Our Lady of the Snows Center, 10189 Utah 210. $5 (each night). Doors open at 5:30.
Make it a special night and bring a picnic dinner and view some the best eco- and adventure-related shorts of the year from Telluride MoutainFilm Fest.
This event is up Little Cottonwood Canyon. The weather conditions can be extreme, prepare accordingly. 4x4 may be required to drive the canyon.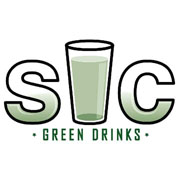 Mon, Feb. 25 6-9p.
Zest Kitchen & Bar, 275 S 200 W. $5-10 suggested donation.
Salt Lake City Green Drinks typically meets every 4th Tuesday and is a fun, informal opportunity for anyone interested in sustainability to get together over drinks & talk "green." Food will be provided by Zest & beverages from Unsacred Brewery.
Feb. 22-Mar 3, Fri-Sat 7p., Sun. 4p
U of U campus (see website for details), 155 S 1542 E. $5-7 (students w/ ID free). 25 min. performance, followed by discussion. Reservations suggested (20 seats/performance): 801.531.9419.
Another Language Performing Arts Co. has produced one show a year, every year since 1985. You never know what founder/directors Beth and Jimmy Miklavcic will come up with next, but it's sure to be something you've never seen before. This time it's a digital poem in which you will get to consider concepts such as humanity's width of knowledge and experience, heights of aspiration and its depth of spirit. (See website for details re. live QuickTime webcast.)
Wed, Feb. 27, 7p.
Utah Museum of Fine Arts, 410 Campus Center Drive. Free.
As a complement to their current exhibit, "Bierstadt to Warhol: American Indians in the West," the UMFA is partnering with the Utah Film Center to present three films created by Native American filmmakers whose work represents an evolution of the Native American storytelling tradition.
On the Ice: In this engrossing and suspenseful feature film debut by filmmaker Andrew Okpeaha MacLean, two teenage boys who have grown up like brothers go about their lives in the comfortable claustrophobia of an isolated Alaskan town. Early one morning, on a seal hunt with another teenager, an argument between the three boys quickly escalates into a tragic accident. Bonded by their dark secret, the two best friends are forced to create one fabrication after another in order to survive. The shocked boys stumble through guilt-fueled days, avoiding the suspicions of their community as they weave a web of deceit. With their future in the balance, they are forced to explore the limits of friendship and honor.
First of three films in a series. Also: Native Shorts on Mar. 27; Grab on Apr. 24.
Thurs, Feb. 28, 7:30a-4p. (additional events till 8:30p including fundraiser at Rooster's)
Shepherd Union Building, 3850 University Circle, Ogden. Free. (See website for additional certification workshops that carry a small fee).
intermountainsustainabilitysummit.com
Worth the drive to see the venerable sustainability guru Hunter Lovins keynote this event, and so much more. If you are interested in sustainability, attend this gathering to learn, network, and develop new strategies for implementing sustainability in our everyday lives.
Thurs, Feb. 28, 7p.
Libby Gardner Hall, 1375 President's Circle.
SOLD OUT
The ecstatic poetry of 13th century Persian mystic Rumi, the most widely read poet in America today, performed by Coleman Barks, acclaimed poet, translator and interpreter with Grammy award winning cellist, David Darling. This event will also be live broadcasted via www.JungPlatform.com.
Thurs, Feb. 28, 7p.
REI, 3285 E. 3300 S.

Come hear Alexis Kelner, a Save Our Canyons founder, noted ski historian and modern pioneer of backcountry skiing in Utah, an avid conservationist committed to protecting the beautiful mountains of Utah. Organized by the Alta Historical Society as part of their Fireside Chats series.
What is
Ben talking about
? Aggressive peepers!? This very morning I crouched down to talk with my birds and the Protester came right up, peeping. He stood close enough and still enough to let me ruffle his breast feathers with my fingers. I stroked his wings, too. He likes the attention. The ladies are much more aloof. They don't let me touch them...(
read more
).
The past becomes the present this week and as a result, daily life is likely to turn into a time warp. Wednesday feels like Monday. Friday feels like last year. And tomorrow feels like yesterday. Try not to let this temporal dislocation throw you into a tizzy. Deadlines are still within reach, particularly if you accommodate the need for greater latitude and leeway on what's due when. Staying agile - physically, mentally, emotionally and spiritually - is essential in handling the erratic one-step-forward-two-steps-back rhythm of this time warp...(
read more
).
Major Improvements coming to 300 East; three-month closure
300 East between 400 and 500 South will close March 1-May 29 for major improvements that coincide with the completion of Salt Lake City's new Public Safety Building. While temporarily awkward, the results should be worth it
:

* The installation of public art on the corner of 300 East at 500 South


* 300 East will be narrowed to one lane in each direction; bike lanes will be added in each direction


* A mid-street island will be added to create an inviting and functional atmosphere for future festivals and events


* Rain gardens will be added along the sidewalk, helping to reduce harmful runoff


* Trees and additional landscaping will be planted


* Terraced walls will be added along the new building to create more public space and seating


* A mid-block crossing will be added to connect the new public plaza to Library Square


Direct any questions regarding the closure to Chad Jones, 801-597-1832 or
[email protected]
.
Free RDT Dance Class tickets

We're giving out vouchers (two classes per voucher) for free dance classes at RDT!