Fooducate
Scan the barcode of any grocery item for a full nutritional rundown. A letter grade is given to each item based on its ingredients and nutrients, not just its calories. This app can help you make healthier choices in every aisle.
iPhone
Click the link below to view last month's Work/Life Webinar
Managing Your 401K
Access a PDF version of this newsletter.
Would you like to receive this newsletter at home?

Post this letter on your company intranet!

Click the link below to view the Newsletter Archive, then choose the newsletter you want and copy the (URL) at the top of your browser to link your site to that edition.
Call Us
If you need someone to talk to, we are here 24 hours a day, 7 days a week to help you or someone in your household gain access to a licensed counselor for free, confidential counseling.
Just Call:

Happy March to all of our HR Professional and Manager partners.
This March marks the 40th anniversary of National Nutrition Month, an observation sponsored by the Academy of Nutrition and Dietetics. This year's theme, "Eat Right, Your Way, Every Day," encourages personalized healthy eating styles based on your own preferences, lifestyle and cultural background. You can learn more about National Nutrition month here.
In accordance with this observation, this month's Wellness Work/Life Newsletter offers several resources concerning nutrition. The Wellness Exchange Newsletter and Tip Sheet both highlight healthy eating and nutrition habits, while the Balanced Living Newsletter features a piece on eating for all-day energy. Additionally, this month's Did You Know... flyer spotlights the resources your Wellness Work/Life Program provides that can help you improve your nutrition.
Don't miss our newest feature "App of the Month!" located in the left sidebar. Each month we will highlight a wellness focused app that we hope you and your employees will find useful and interesting.* Take a look at this month's app which coincides with the focus on nutrition in this newsletter.
We hope that you and your employees have a wonderful month of March. And please, always remember that the Wellness Work/Life Program is ready and available whenever you need resources and support.
-Your Partners at The Wellness Corporation
"Springtime is the land awakening. The March winds are the morning yawn." - Lewis Grizzard
*Please understand that The Wellness Corporation is suggesting these apps as potentially useful tools; we not affiliated with the companies who have created these apps and therefore we are not responsible for their use.
Supervisor's Workplace Trends & Strategies
I have an employee who is shy and has always refused requests to speak in public. I have accommodated the employee's fear until recently, but it is now time to intervene, because it is part of the job description. Should I make a referral to the EAP now, or wait until the task is refused once more?
March's HR/Manager Webinar
Violence in the Workplace
On average, three people are murdered on the job each working day in America. Many of the victims work in dangerous professions, but no workplace is immune. In this program, Martha Deering will review the general policies on violence in the workplace and offer advice on how to identify and prevent this violence.
Thursday, March 21, 2013
1:00 - 2:30 PM, EST
March's Work/Life Webinar
The College Application Process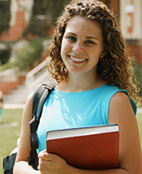 In this webinar, we will learn about the college application process for both new students and adult learners. Steve Pearson will give us insight into the essay writing process as well and teach us how to stand out from the crowd.
Recently retired, Steve spent thirty years counseling students and parents about the entire college process. During his twenty years at Decatur High School in Decatur, Georgia, he encouraged students to pursue education beyond high school. His extensive experience with the college search and application process, student preparation for SAT and ACT testing, career assessment and related training, recommendation and essay writing, and the exploration of financial resources have each made Steve a valuable resource for students, parents, and associates.
Thursday March 7, 2013
12:00 - 1:00 PM EST
Balanced Living Newsletter
Eating the Right Foods for All-Day Energy
Having plenty of zip to meet the demands of your job and personal life starts with your diet. Here's how to eat for all-day energy and keep your blood-glucose level stable
Did you know your Wellness Work/Life Program Offers...
...Resources and Information to Help Improve Your Nutrition?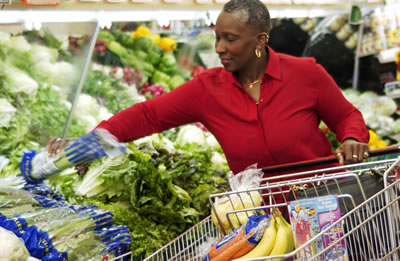 March is National Nutrition Month. Take advantage of some of the resources provided by your Wellness Work/Life Program to improve your nutrition.
Wellness Byte
12 Weeks to a Heart-Healthy Lifestyle
Heart disease is a killer, but you can do plenty to reduce your risk and prolong your life. Research shows that making lifestyle changes can decrease your risk of heart disease and help you control it if you already have it. Adopting heart-healthy habits over the next 12 weeks will start you on the road to better health and a longer life.
If you have any questions or requests regarding this newsletter or any of your Wellness Work/Life Program services, please feel free to give us a call at 800-828-6025 or e
mail
marketing@wellnesscorp.com
.
Sincerely,


The Wellness Corporation