Virginia Beach official: Tourism well positioned to grow
Virginia's largest city is well positioned to see its tourism industry grow, helping to diversify the region's military-dependent economy, but traffic gridlock and increased competition from other states could become obstacles if they're not addressed, officials said Monday.
Tourism is Virginia Beach's second largest revenue generator, after defense spending, and the city drives more leisure travel visitation than any other city in the state, according to city officials. Virginia Beach primarily draws tourists to its oceanfront and bay beaches, for sporting events and for convention and business travel.
Source: fosters.com. Read More...
Florida tourism officials offer high-tech tools for helping visitors plan beach vacations

With 825 miles of Florida beaches to plant your beach umbrella on, picking just the right spot for you and your family can be daunting. Do you want adventure or laid-back beaches? Family friendly or romantic setting?
On Monday, Visit Florida, the state's tourism and marketing arm, launched some high-tech tools to help visitors find just the right beach for their summer vacation.
The Florida Beach Finder allows travelers to virtually walk hundreds of miles of beaches - from legendary locations such as Miami's South Beach to lesser-known sanctuaries like Cayo Costa off the west coast of Florida. It's like Spotify, but for your beach vacation. Here's how it works:
Source: StarTribune. Read More...
American hotel association to fight Airbnb and short-term rentals
The hotel industry is finally mustering its considerable public relations and lobbying muscle to tackle the topic of short-term online rental companies, such as Airbnb. In a message to its members yesterday, the American Hotel and Lodging Association (AH&LA), announced that it plans to work across the country to battle against the current practices of short-term rental companies. The association, whose members represent 52,000 properties, says it has crafted a campaign to "highlight the bad, unfair and in some cases unlawful business practices employed by short-term online rental companies and the lack of parity between safety, security, tax, and other requirements for hotels and short-term online rentals.
For rent by owner: How technology and familarity are changing the vacation rental landscape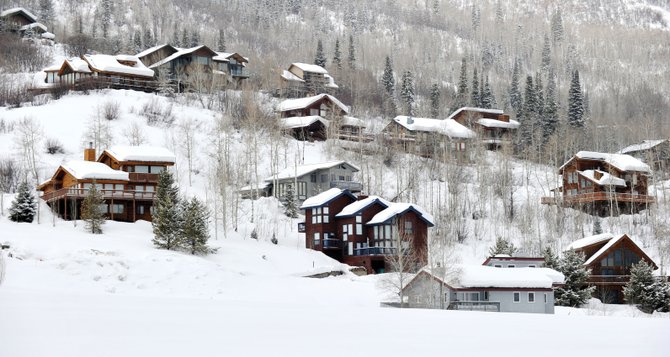 The last time the city of Steamboat Springs rewrote its vacation rental permit process, it was 2007 - Apple had just debuted the iPhone and the for rent by owner website Airbnb still was a year away from its first listing.
Since then, the technology surrounding short-term rentals has only become better and easier to use for owners and renters alike. Time and increased familiarity have made vacation rentals an attractive option for more people.
Hotels and OTAs can enter a new era of collaboration, not a war
Hotels and online travel agents are friends or enemies? This is a question from the past. Hotels and OTAs are entering a new age of collaboration to ensure that their customer's journey right from booking on the demand generator's portal to the stay at the hotel and beyond is a happy and great experience. The playfield is finally leveled. Facilitating this is the advanced real-time distribution technology creating a transparent and automated process of inventory, rate, booking and booking confirmation flow. Without real-time advanced distribution technology, it is a blame game.
OTA Rankings Show It's Not All About Price
Even in the price-driven world of mega-OTAs, customer satisfaction depends on more than rock bottom prices, and that gives the veterans an edge, according to a new ranking of OTAs.

That's the encouraging finding of the latest JD Power Online Travel Agency Satisfaction Report, in which the two oldest OTAs held off seven later arrivals to the crowded field.

Travelocity, Sabre's site and the very first online booking site, took the gold, with a score of 804 out of a possible 1,000 points. Expedia came in second in the tight race, scoring 798.
Travel industry to Americans: "Take your vacation
"
It's bad enough that U.S. workers get less paid vacation than their counterparts around the world, but many are afraid to take all the time off employers provide. The situation has become so glaring that the U.S. travel industry is actually starting a promotional effort to encourage people to take vacation.
According to Oxford Economics data cited by the U.S. Travel Association, last year Americans failed to use 429 million days of earned leave, equaling about three days per worker. By not taking a break, these workers cost the U.S. economy $160 billion in spending that could support 1.2 million jobs in a myriad of industries including manufacturing, retail and transportation.
Source:CBS Money Watch. Read More...
How Chinese Travelers Are Changing the Travel Industry

China will overtake the U.S. as the largest outbound travel market this year. According to the United Nations World Tourism Organization, 100 million Chinese tourists are expected to travel abroad in 2015. Chinese travelers are also the top source of tourist cash, having spent over US$100 billion in 2012, a staggering 40 more than the previous years.
Richard Lowe, managing director co-head of the London region of Barclays, explains that "there will be some [businesses] catering towards Chinese tastes, and retailers will be looking at what Chinese tourists would like to purchase. Hotels are jumping on the trend wholeheartedly. Marriott has been teaching their employees basic Mandarin phrases, and other hotels such as Sheraton and Westin are translating menus and adding bedroom slippers."


Source: PeterGreenberg.com. Read More...
Travel is the next industry to get turned upside down by mobile
The travel sector is one of the most prone to transformation by technology. As soon as the Internet burst into the mainstream, it was clear that the days of traditional travel agents were numbered. It's impossible for a hotel company to ignore TripAdvisor. It's impossible for an airline to ignore the internet; along with the TSA, blame the internet for your poor flight experience -- it's because of online price comparison that airlines compete almost only on price. Now that the second wave of the internet -- mobile -- is upon us, the transformation is going to be even more extensive. The first step is the obvious: What we used to do on websites, we now increasingly do on mobile. Checking out reviews with apps like TripAdvisor, booking your trip with apps like HotelTonight, and so on.
Source: CITE World. Read More...
Everything you need to know about iBeacon and the travel industry
Personalization. Merchandising. Loyalty. Omni-Channel. Social. But what about iBeacon? These are some travel industry watch-words to be mindful of as we strive to better know and accommodate our passengers and guests. This is especially true as the fight for the traveler's business heats-up and conversion rates become more critical. The up-sell and cross-sell of products and services are the razor's edge on which profitability lies. Up until recently, airlines have been unprofitable, in some cases highly unprofitable. But the up-sell of ancillary products and services has helped put airlines back in the black while the cross-sell (hotel rooms, car rentals) is what currently drives profitability (see chat below). So the question of how to provide the right offer at exactly the right time is more important than ever.
Source: tnooz. Read More...
Travel Agents Link Up to Oppose Transparent Airfares Act
Consumer and travel industry groups joined forces to express their "unequivocal" opposition to the Senate Commerce Committee adopting a companion bill to the House bill, the Transparent Airfares Act of 2014 (H.R. 4156). Led by the American Society of Travel Agents (ASTA) and the Business Travel Coalition (BTC), scores of major agencies and associations expressed opposition in a letter to Senators Cantwell (D-Wash.) and Ayotte (R-NH), chair and ranking member respectively of the Subcommittee on Aviation Operations, Safety, and Security of the Senate Committee on Commerce.
Consumer Confidence Advances to Second-Highest Since 2008
Confidence among U.S. consumers rose in May to the second-highest level since 2008 as Americans grew more upbeat about the economy and labor market.
The Conference Board's index climbed to 83 from 81.7 a month earlier that was weaker than initially estimated, the New York-based private research group said today. The reading matched the median forecast in a Bloomberg survey of 62 economists.
Higher stock prices and home values are underpinning sentiment for some Americans. A broadening of the pickup in employment that leads to stronger wage gains would help to further boost sentiment and propel the consumer spending that accounts for almost 70 percent of the economy.
Source: Bloomberg News. Read More...
Vacation Travel News, issued by DestiMetrics, is designed to provide relevant and timely market information to the destination mountain travel industry.
2014/15 School Break Report Now Available
Our

School Break Report

for the

2014/15 school year

is now available. It includes holiday, winter and spring break dates as well school year start and end dates for nearly 300 public school districts and 300 four year college and universities across the United States. It is

comprised of a comprehensive set of graphs and tables depicting actual breaks throughout the year

as well as

year over year changes in break patterns. A great tool for predicting demand and setting next season's rates!
Price: $385*
*Distribution is strictly limited to property staff only and pricing is per entity/property.
For more detailed information and a sample report, click here. To sign up to receive the report on Monday, please fill out our Sign Up Form and send email it to kbarnes@destimetrics.com.
the go....


Upcoming presentations and appearances
Colorado Hotel & Lodging Association
Avon, CO
Jun. 5, 2014
Jackson Hole Chamber of Commerce
Jackson, WY
Jun. 10, 2014
Annual Meeting
Breckenridge, CO
Jul. 10, 2014
Hotel Data Conference
Nashville, TN
Aug. 12 - 14
Destination Marketing Association International
Annual Convention
Las Vegas, NV
Jul. 21 - 23
Vacation Rental Managers Association
Annual Conference
San Diego, CA
Oct. 26 - 29
Note:
If you're planning on attending any of these events and would like to schedule a time to meet, please contact Katie Barnes at kbarnes@destimetrics.com or 970-390-4370.