The Maryland State House, Annapolis, Maryland

Built 1772-1779

Capitol of the United States November 26,1783-August 13, 1784

A Registered National Historic Landmark

Message From the Director
Please visit
our
booth at the Annapolis Book Festival, which will be held this
Saturday, April 13th
from 10-4, at the Key School. AACLC's booth will be located next to the ABF Information Booth, in a large gazebo in the main area of the campus. Dreyers Ice Cream Co.has generously donated 2,500 ice cream bars for us to give away to everyone attending the book fair!

Stop by for your ice cream, and lend support to our cause by helping to distribute these bars and spread the good news about our free adult literacy program. This is a not-to-be-missed event for the entire family. Details and links to this year's events are given below.



Also, if you haven't done so already, please check out Phil Burgess's terrific article on AACLC in Sunday's Capital Gazette.

Click here

(For best viewing enlarge document when open.)
Warmest regards,
Lisa Vernon
"Books are a uniquely portable magic." Stephen King

Why We Do What We Do
Jesse and her tutor, Karrin Brady
Jesse not only holds down a cleaning job to support her two young children; She meets with me EVERY DAY because she is so motivated to learn to read. She's looking forward to be able to help her kindergartner and first grader with their homework, to read to them at night,
and to eventually attend community college so she can train as a

pharmacy technician

. Jesse is an amazing woman: kind, generous, alert, smart, poised ... but she has not had the opportunity to learn to read. We are a great team and both of our lives are better from having been brought together.
"The difference between where you are and where you want to be is your commitment to getting there." ~ Michael Clapier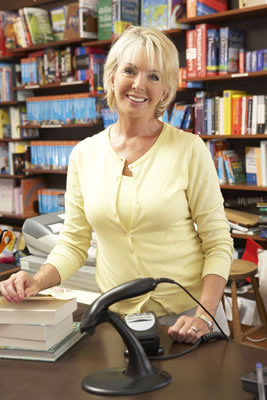 Annapolis Book Festival
Saturday, April 13th from 10-4

A wonderful event for the entire family!
While adults attending the Annapolis Book Festival can delve into a wide range of topics--from creative writing to election news, 21st-century China and the popularity of audio books, children can learn bookbinding, take part in science experiments or exercise at the "Hunger Games" training center. "You will walk away with a lot of books and enriched by your experiences at the festival, "said Debbie Daugherty, Key School director of advancement. "There is something for everyone."
The festival includes live music, storytelling, a coffee shop and even a quiet room. More information about when your favorite authors are speaking, where the family activities will take place and where to find hundreds of new and used books can be found by clicking this link:
http://www.keyschool.org/community/annapolis-book-festival/events-schedule/index.aspx Click here to see this year's authors: http://www.keyschool.org/community/annapolis-book-festival/the-authors/index.aspx.
Come to AACLC's table, located next to the ABF Information Booth.
Munch on your free ice cream bar, tell other people in the community
about the AACLC's tutoring program, and lend support to our cause!
The Key School 534 Hillsmere Dr. Annapolis, MD 21403
410.263.9231
(click the "Key School" link for directions)
Tutor Graduating Class March 2013
Our new 2013 tutors graduated on March 23rd! A big thank you goes to our tutor trainers Dixie Catlett, Charlie Catlett, Phil Tawes, and Maggy Cullman for providing this well organized training, and to Woods Memorial Presbyterian Church for graciously allowing us to use their Fellowship Hall.
Thanks also to Lynnette Cloughley, Annette Graves, Diane Hagerty, Cynthia Palmer, Maureen Reynolds, Jae Sherwood, Tom Vernon, and Lina Vlavianos for your presentations and help during our training.


Our Follow On Session, which is required for new tutors, will be held April 20th, 10:00-11:30 AM at Woods Memorial Presbyterian Church. This is a not-to-be-missed event!
Coming Attractions
Reading Strategies Workshop
April 19th, 2013
10:00 to 12:00 noon
Mark your calendars! Reading specialists and educators Catherine Waterman and the Rev. Nancy White will be team teaching a Tutor Tune Up
on Friday, April 19th, from 10:00-12:00
at the Severna Park Library.
Their workshop will cover reading strategies with a focus on learning styles and Howard Gardener's Multiple Intelligences--an interactive approach that will suggest more activities that w

ill

help boost your student's reading comprehension.
This is an opportunity you do not want to miss, so please RSVP to
programdirector@aaclc.org
or call our office at (410) 269-4419 and leave a message with your name and phone number to reserve a seat.
THE LITERACY COUNCIL NEEDS

CREATIVE VOLUNTEERS!
Board members bore (oops - board!), leaders lead, tutors "tut", grant experts write. I think it is time for a new group of volunteers to take on tasks
that need doing but require a different set of skills and interests. We're looking for people to:
create, organize and oversee both volunteer recognition and community events
possibly look for potential places to spread the word and make it happen
recruit organizations to donate money, food, publicity, and create corporate sponsorships
assure that such events are adequately staffed, oversee logistics, and assure that necessary materials are available
Frankly, I think it could be a lot of fun, a fantastic learning experience, and, most importantly, a great opportunity to promote literacy. Getting involved this way would also be a perfect opportunity for HS students to fulfill their community service obligations.
Hope we can make this happen. If interested, please contact me at
Tutor Tips

You don't want to miss a single tweet from AACLC! We are following over 200 Literacy Councils and leading thinkers in educational reform and innovation from around the world. Here is a sample from our 464 tweets so far:
Wonderful resource! Type in a reading level and interest and build a custom reading list at
Phonics APPS for phone or tablet:
Anne Arundel County Literacy Council wishes to thank everyone for their sponsorship/support.

Contact
Anne ArundelCounty Literacy Council, Inc.
410-269-4419 / programdirector@aaclc.org






P.S. it's not to late to respond to our annual appeal