October 17, 2014
Hello!
This week we are featuring two resorts, Costa Bonita and Paraiso Costa Bonita. They are both first-class beachfront resorts by the same developer, yet they each have their own distinct personality. Let us know if you would like more information about these properties!
As usual, if you have any questions, suggestions, or just want to say ''Hello!'', drop us a line!
Have a nice weekend!
Costa Bonita and Costa Bonita Paraiso are luxury residential resorts that lie on the beaches of Cerritos in North Mazatlan. They are some of the most sought after developments to live in, or vacation at, in Mazatlan, thanks to their first class amenities, administration, and staff. Each resort is different, but some of the amenities of the two resorts include:
-24 hr. security and controlled access
-Private beach with palapas
-swimming pools with shallow area and integrated loungers
-Lounge with bar
-Wi-Fi internet in common areas
-Pool table and games room
Paraiso I Costa Bonita 104A

3 bedroom / 3 bathroom
$399,000 USD - Recently reduced!
Boasting nearly 3000 sq. ft. in total space, this is a unique opporunity to own a condo with OVER 1000 sq. ft. in terraces. GREAT for those who like gardening, have limited mobility, have children or grandchildren, like to entertain, or just want beachfront space with beautiful ocean and common area views.
2 bedroom / 2 bathroom
$168,900 USD - Excellent value!
The condo has recently been repainted (May 2013) and has also enjoyed some upgrades (new artwork, bathroom upgrade, flat-screen TV, newer leather sofas). It is in excellent condition and ready for your vacation use.
It is also an excellent short term vacation or season rental!
2 bedroom / 2 bathroom
$309,000 USD - Best deal in Paraiso!
This well-maintained condo is defined by well-lit open spaces and large rooms, oceanview balcony off the living room and master suite, mountain and garden view from 2nd bedroom balcony. Enter your beach home via direct elevator access, turn on the Shaw satellite (Canadian)*, and prepare some treats in your gourmet kitchen while the sun sets and the ocean breeze flows in.
DEALS DEALS DEALS!!!
DON'T WAIT TOO LONG TO BOOK YOUR WINTER VACATION!!! OCCUPANCY IS BEGINNING TO FILL UP QUICKLY ON MOST PROPERTIES!!!
From now until December, MazatlanEscapes and its partners are bringing you some AWESOME DEALS!
TWO weeks for the price of ONE on most properties. That's right -2X1!!!
Ask for a recommended property and your SPECIAL price!
*Some restrictions apply to some properties.
Featured Vacation Rentals
1 bedroom / 1 bath - Sleeps 2
$1,295.00 USD
Monthly -
$695 USD per week!
This Condo has a very private balcony with a locked gate and a lovely view of the Sierra Madre Mountains for couples who want privacy. The large windows in the living room and master bedroom have unobstructed ocean views. This bright, airy one bedroom unit is decorated in a modern tropical style.
3 bedroom / 3 bath - Sleeps 6
$2,995.00 USD
Monthly -
$995 USD per week!
This 2275 sq. ft. 3 bedroom condo boasts open living areas and offers outstanding views of Cerriots beach. The 300 sq. ft. beachfront balcony is a great place to enjoy a morning coffee, meal or a cup of your favorite wine while watching sunsets. Located on the 4th floor in Paraiso II Costa Bonita, you have a great view of the common areas, beach, islands and ocean.
Excursion of the Month
The first whales of the season were spotted about 26 miles north of Mazatlan yesterday! They are on their way for the winter. ONCA is THE best way to see these beautiful creatures up close and personal! Ask us how to book your excursion and have a life changing experience!
Travel Tip of the Month
''We all tend to think we are polite, charming and fault-free when we fly the open skies, but let's take a look at how we really measure up to other frequent flyers with regards to flight etiquette. It isn't just about allowing someone to cross over you to get to the aisle and passing a person's peanuts to them anymore."
Que Pasa?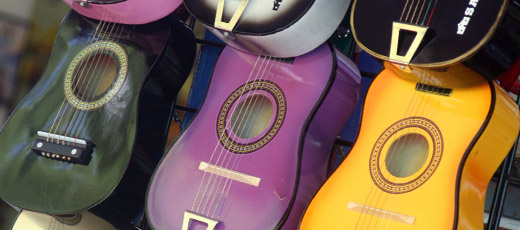 What is going on? Festival Cultura is in full swing! Working with a small budget? Many of these events are FREE! There have been restaurant openings, more music, and charity events happening. And do not forget the Venados! Vamos Venados! G
o to
Mazatlan Life
and fill out your schedule so you don't miss anything!
Costa Bonita
Beach Resorts and Residences