''On a sheet of paper write down the things you love about your home and the things that might cause you to decide to list your home for sale. Take your time doing this. Really give every aspect of your home consideration. Do you like the neighborhood? Is it where you want to stay for a long while or even retire? Is the area or your home lacking something? Could remodeling your home be the solution?"
Buyer Tip
Mexico Real Estate Escrow: What You Need To Know
''

You have decided to buy your beautiful slice of Mexico real estate. Well before you do there are three things that you need to now before diving in to the exciting, yet sometimes confusing, Mexico real estate market. What is an escrow? How does it work and why is it important in Mexico?
''
Rental Tip


"You've considered a new apartment from every angle. It has enough space for a home office, the porch would be perfect for relaxing after work, and the community gym is top-notch ... but what about your potential neighbors?

Even if you don't see yourself making small talk around the laundry machine or celebrating with your neighbors around a fire pit,awful neighbors

can ruin your rental experience.
''
Greetings everyone!
The end of September has already arrived! It is hard to believe, we haven't slowed down yet and the Winter Season is almost upon us. We certainly do look forward to seeing our seasonal friends!
This week is ''Agent Picks''. The selections we are showing you are all REAL deals. Take a look!
Have a fabulous weekend!
Agent Picks of the Month!
2 bedroom / 2 bathroom
$65,000 USD - Great deal!!
Agent Comments:
Great opportunity to own a 2 bed / 2 bath apartment that is in good condition and has a great, tranquil location in the Cerritos area. There is parking available, but you don't need a car with public transport and a mini-super less than 2 minutes away. The beach is also a short walk away, and supermarkets such as Walmart and Sam's Club as well as Galerias Mall and schools are less than 10 minutes away by public transport. Ask us for more information!
2 bedroom / 2 bathroom
$219,900 USD - Views, views, views!!
Agent Comments:
This is a great opportunity to own a top floor unit in vue Centro Historico that offers some of the most amazing views in Mazatlan! This unit is ready for its future owners to select their choice of porcelain or ceramic flooring, color of counterop (granite) and carpentry color for cabinets, doors, closets (included in price).
2 bedroom / 2 bathroom
$195,000 USD - Fantastic price for beachfront!
Agent Comments:
Located in on the beach in Sabalo County, an area popular with both nationals and expats, you will find nearby nightly entertainment, music and fine dining. There are many establishments within a very small walking distance. Even though the area is sprinkled with various stores and other businesses, if you feel you need to leave, you are merely 1 block to bus transportation!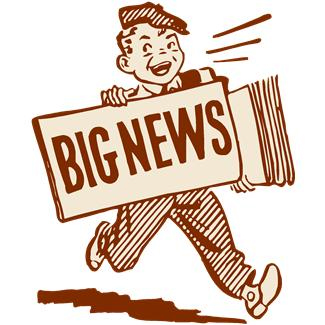 ''

While I was down in Mexico City-before brew day in Puebla-I attended the biggest beer festival in the country, which consisted of around 100 Mexican brewers. I didn't realize that Mexico had that many craft brewers right now. About 95 percent of them are brewing on less than ten-barrel systems, a common number often considered a "nano" brewery in the USA, or even a big home brewery. Almost all of them are making IPAs and imperial stouts. They're all chasing the mighty American craft beers by reading about them on the internet and then recreating them.

"
"

The survey by Democrats Abroad found that nearly one in six respondents had had a financial account closed by a bank or brokerage house. More than two-thirds of the checking accounts that were closed had a balance of less than $10,000. Nearly 60% of the closed investment accounts had a value of less than $50,000. Other people were unable to open accounts.

Respondents also reported Fatca-related difficulties with non-U.S. spouses and partners. More than one-fifth said they have separated or are considering separating financial accounts held jointly with their partner.
"
''

The Tokyo-based carrier is also among potential suitors contacted by America Movil SAB, which is preparing to sell assets in Mexico worth as much as $17.5 billion to reduce its market share to appease regulators, people with knowledge of the matter said last week.

Iusacell controls about 8 percent of Mexico's mobile market, trailing billionaire Carlos Slim's America Movil and Madrid-based Telefonica.