PICTURES, PICTURES, PICTURES

Smartphones have opened a whole world of options for taking photographs and videos to benefit volunteer engagement - at no cost and by many contributors. Are you making use of all the possibilities, both practical and fun? Read this month's Hot Topic
You can subscribe to the Hot Topic as a podcast or RSS text feed - or listen to the audio online. Also, you can browse the archive of Susan's Hot Topics (since 1997!).
FROM THE TOP DOWN - UK EDITION LAUNCHED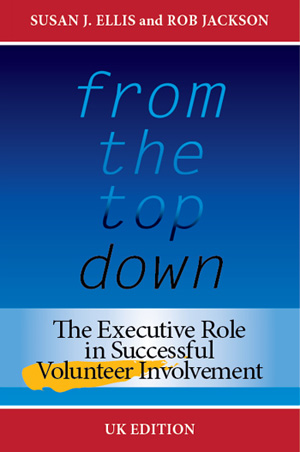 September has arrived and so has the promised new UK Edition of From the Top Down: The Executive Role in Successful Volunteer Involvement. Rob Jackson has reworked Susan Ellis' original content for relevance to volunteering in the UK. Not only has the vocabulary and spelling been converted to British usage, but the chapters on financial reporting and legal issues pertaining to volunteers have been completely rewritten by English authorities.
To the right is a brief excerpt from the book, offered as the Tip of the Month.
For readers in the UK and most of Europe, the new paperback and Kindle editions can be purchased through Rob's Amazon.co.uk store.



For colleagues in Australia, New Zealand, Singapore, India, and other countries using British rather than American English, the paperback or PDF is also available through the Energize Online Bookstore. The Kindle is available on Amazon in the following countries: Germany, France, Spain, Italy, Netherlands, Japan, Brazil, Canada, Mexico, Australia, and India.


For anyone wanting the 2010 American edition (3rd ed., written by Susan only), go here.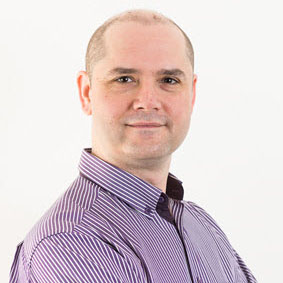 Susan is crossing the pond right now to join Rob for a multi-city tour to celebrate From the Top Down - UK. Events are planned from 7 to 17 September in London, Manchester, Sterling, and Belfast. See the schedule and registration information at the Rob Jackson Consulting Ltd Web site.
2016 THANK YOU VOLUNTEERS CALENDAR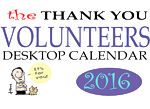 We offer Canadian cartoonist Graham Harrop's delightful book, Things We Love about Volunteers, in electronic form in our bookstore. Now Harrop celebrates volunteers with a printed desktop calendar - perfect for the holidays! Keep your appreciation of volunteers visible all through 2016 with this charming and practical gift. Ordering information.
What's New in e-Volunteerism?
MORE NEW ARTICLES TO READ
Volume XV, Issue 4 of e-Volunteerism, our international, subscription-based journal for informing and challenging leaders volunteers, is in full swing for this quarter.
Free Access this Month:

From the Archives
Political Volunteering: Lifeblood of Healthy Democracy (Vol. II, Issue 3, April 2002) - Debbie Macon, a fellow volunteer resources manager who has also been an elected official in American local government, shows how interconnected political volunteering is with other volunteer worlds.


From the Current Issue
Points of View
Volunteer Hounded to Death by Fundraisers? Lessons To Learn
- Was Olive Cooke, a 92-year-old volunteer for the Royal British Legion, hounded to death by fundraisers this past May? Intrepid sleuths Susan J. Ellis and Rob Jackson turn the case inside out and use it to debate: What is or should be the connection between donating money and donating time?
Subscriber Access Only (Subscribe for a full year or 48-hour access)
New Postings Since the Last Update: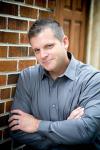 Leader as Coach: Sustaining the Engagement of Your Volunteers
- American author Barry Altland stresses the value of genuine, personal coaching and mentoring in drawing out volunteer passion, and offers practical techniques for doing it right.

Volunteer Engagement as a Form of Transformational Leadership
- Our new
Training Designs
Editor, Canadian colleague Erin Spink, explains her proposition that volunteer engagement is a form of transformational leadership because we bring about significant change.

Community Mental Health Programmes and Volunteers
- This
Along the Web
from Arnie Wickens in the UK highlights projects around the world in which volunteers support people with mental health illnesses and related issues.
Still to Come
Two more articles to go in this issue: a look at the rise, fall and evolution of the "telethon" and a review of research questioning whether volunteer satisfaction increases motivation to do more.
to e-Volunteerism for a full year or for 48-hour access. Note that subscribers have full access to the Archives of all 14 previous volume years.


Susan's Tip
of the Month
Excerpt from From the Top Down - UK Edition by Susan J. Ellis and Rob Jackson (Energize, 2015), pp. 86-88.

Even with one or more full-time staff leading volunteer engagement, it's at the front line that the majority of volunteers will need support or, at minimum, someone to provide information. The larger your organisation, the more critical it becomes to designate an official liaison from each department, work unit/team, or physical location to be the point person for volunteers assigned there.

This liaison performs key coordinating functions:

Welcoming new volunteers and ensuring they receive whatever orientation, training, workspace, or supplies they need to start being productive
Maintaining a record of all volunteers currently assigned to the team, their schedules, their supervisors or contacts, and so on
Ensuring that all communication from the volunteer office is disseminated to paid and volunteer staff in that work area and, conversely, that information is conveyed from the team to the volunteer office
Working with the volunteer office to identify new/additional volunteer assignments
Representing the team in planning for organisation-wide volunteer events, such as recognition functions
These people are vital to daily management of volunteer involvement for all parties: the staff of each specific work area, the volunteers assigned there, and the volunteer office trying together to make volunteer management consistent and effective throughout the organisation.
The work of a liaison is not necessarily demanding or continually time consuming. As with so many other recommendations in this book, however, the responsibility must be handled intentionally. So everyone in the team must know who the point person is, and if something related to volunteers arises, the liaison must be able to prioritise dealing with it.
Other Staffing Needs
...As CEO, you can make certain that employees are trained to support the volunteer office in its relations with the public. Reception desk personnel and others with front-line public contact responsibilities should project a friendly and appreciative image to all prospective and active volunteers. In a small office, this requirement extends to all staff who routinely answer phones or greet visitors for one another. (This is a great example of behaviour change that benefits everyone, not just volunteers.)
Unfortunately, we have all grown accustomed to the ubiquitous presence of automated voicemail systems [which]...for prospective volunteers may be an unhelpful hurdle to jump in the process of considering whether to give time. At a minimum, test the system to make sure that contact with the volunteer office is a specific option to select and that it is easy to leave a message - not to mention ensuring that a staff member calls back soon!
Similarly, prospective volunteers are increasingly submitting e-mail messages and online applications, which carry the expectation of a prompt reply. It is vital to acknowledge that the electronic application was received, pledge to get in touch again within a certain amount of time, and then do so.
One other staffing point is that the director of volunteer involvement is not a substitute for volunteers. If a scheduled volunteer is absent for whatever reason, it is not appropriate to expect the director of volunteer involvement to go to the team and handle the volunteer's work for that day. This is, of course, no different from expectations we hold for employee supervisors. If an employee is not present, the work is generally held until the person returns; the supervisor does not step in to do it unless some emergency warrants this. Actually, since volunteers are deployed in the organisation in various work areas, if a task assigned to an absent volunteer is critical, the most appropriate substitute would be a line worker in that team - not the director of volunteer involvement, who is not part of the team.
******
This Quick Tip comes from
Susan J. Ellis, President of Energize, Inc.
Want more of
Susan's Wisdom?