WHOM DON'T WE ASK TO VOLUNTEER?

Susan examines the potential volunteers we rarely attract because we do not recognize them as talent pools, or feel they are somehow out of our reach, or are unsure how to approach them. So we never ask them...and we all lose. Read this month's Hot Topic
You can subscribe to the Hot Topic as a podcast or RSS text feed - or listen to the audio online.

One month to go until the 2014 International Volunteer Managers Day celebration. Mark your calendar for November 5th and raise a toast to all you do, every day, to engage and coordinate volunteers! Send notes of appreciation to your colleagues. Get your local professional network of volunteer resources to announce the day to the public.


The IVMDay Committee has announced that the 2014 theme:
"Volunteer Managers - Visionaries For Volunteering"

There are lots of resources on the IVMDay site to use, free of charge, including posters and banners. Be sure to report your local activities to the site to share with everyone.


Author Spotlight:

Bill Wittich
Dr. Bill Wittich is a speaker, consultant, and coach in the field of leadership, motivation, and non-profit management. In 1990, he and his wife, Ann, launched what is now called Volunteer Pro, a training and publishing organization producing training resources for the non-profit arena. Bill is a professional member of the National Speakers Association. His client list includes a large number of school districts, hospitals, libraries, police and fire departments, labor organizations, associations, and most of the national nonprofit organizations.

77 Ways to Recognize Volunteers
An idea-a-page to show real appreciation for volunteers.




77 Ways to Recruit Volunteers
An idea-a-page for successful recruitment.




Keep Those Volunteers Around
A back-to-basics book on volunteer retention.





Model Volunteer Handbook
Detailed guide to developing an essential handbook for new volunteers, with specific suggested


What's New in e-Volunteerism?
Volume XIV, Issue 4 of e-Volunteerism, our international, subscription-based journal for informing and challenging leaders of volunteers, runs through mid-October, when we open Volume XV.
Free Access this Month:
From the Archives

Employee Volunteering - What Companies Want and How Nonprofits Can Give It to Them (XII, 4 - July 2012) - Canadian author, Chris Jarvis, provides insights into the perspectives of companies with employee volunteering programs, and how nonprofits can position themselves as an indispensable corporate partner.

From the Current Issue
The Challenges in Educating Senior Managers

In their Points of View feature article, Rob Jackson and Susan J. Ellis ponder the continuing question of why it is so hard to teach executives to value the contributions of volunteers and suggest some ways to improve the situation.
Subscriber Access Only:
(Subscribe for a full year or 48-hour access)
New Postings Since the Last Update

Reflections and Recollections: A Quarter Century in Australia's Volunteer World - Australian volunteerism pioneer, Louise Rogers, shares her observations of the changes in volunteer management in Australia and the world over the last 25 years.

Enhancing Volunteer Engagement Through AoH: The Art of Hosting and Harvesting Conversations That Matter - Terry Straub of the Minnesota Extension Service offers this Training Design article on ways to include and engage volunteers in conversations that build stronger communities.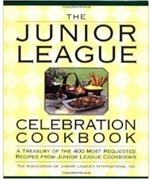 The Junior League: Microcosm of Women's History
This Voices from the Past story explores the history of the Junior League, founded in 1901, and how it evolved in the face of modern life and the changing status of women, still keeping its mission rooted in the power of volunteers.
New Issue Launching on October 15th!
On October 15, e-Volunteerism begins its fifteenth volume year! Of course, the articles in the current and all past issues remain accessible (and open to reader comments) in the online Archives. Contents of Vol. XV, Issue 1 will include: hints from VolunteerMatch on best practices of recruiting online; a review of a study on the health benefits of volunteering among older adults; a Points of View essay on the trend towards "incentivizing" volunteering; a Training Design with simple ideas for making use of video as a training tool (nothing fancy!); and a lot more.


You can subscribe to e-Volunteerism for a full year or for 48-hour access. Note that subscribers have full access to the Archives of all 14 previous volume years.


Susan's Tip
of the Month
INDUSTRIAL ESPIONAGE BY AND FOR VOLUNTEERS
the image of espionage is of clandestine meetings in trench coats, using high-tech gadgetry. But gathering information through surveillance and indirect means does not have to be illegal, unethical, or even done in the dark. Volunteer resources managers can be quiet explorers, observing carefully what other organizations do or, at least, what they present to the public about what they do. Volunteers can be information-gatherers for your organization and some online spying can teach you about recruiting more volunteers.



CHECKING OUT THE COMMUNITY



Volunteers, though agents of your organization, are always private citizens who can openly attend any public meeting or visit any institution. Are you asking and training volunteers to do this on your behalf? Think of the potential.



Local Government Meetings
Volunteers could regularly attend local government meetings particularly when issues affecting your organization's work or environment are being discussed. You could brief them about what you want to know and ask for an oral or written report afterwards. On occasion, you might prime a volunteer to speak publicly at the meeting on behalf of something you want to advocate. This can be done transparently, with the person saying, "I am a volunteer with Agency Z and want to express an opinion that matters to me and to them." In many cases, this is actually more effective in impressing legislators than a having a paid "spokesperson" deliver the message.

Referral Site Visits
Make a list of all the organizations to which your staff regularly refer your clients for special or follow-up services. Train a team of volunteers to check each of these sites out on a regular cycle. Create an observation check list to guide the site visit and gather consistent information, then maintain both an online and physical file of these reports so that all your staff can review them.

The volunteers can simply act as interested members of the public and ask questions as if gathering information for themselves. If you prefer a more open approach, have volunteers schedule appointments in your name. The only benefit of an anonymous visit is that volunteers can then experience how any ordinary individual is treated by the organization, just as your clients would be.

Community Events
Send volunteers to shopping mall exhibits, neighborhood fairs, celebrations of any sort - any event that can offer insight into some aspect of the communities you serve. They might check out information booths put up by other nonprofit agencies, learn about civic groups that might become partners in your work, and make a range of other contacts for you. Ideally, they can also distribute printed material describing your organization's work to whole new audiences.



ONLINE OBSERVATION



If a nonprofit or business places information onto the Web, it is meant to be read and used. So dig into what ideas others (located anywhere) have made available - ideas you might replicate, adapt, or offer alternatives to - about types of services they offer, the people they serve, their calendar of events, etc. And also about how they involve volunteers.



Volunteer Roles and Recruitment
Go to the online registries of volunteer opportunities ( such as VolunteerMatch or Do-It UK ) on which you post yourself. Pretend you're a prospective volunteer and search for a possible placement. Search by the type of setting you are in and see what comes up. Then search by your site's zip/postal code and do the same thing. Next, search by the different skills needed for the assignments you want to fill.

All of this will reveal some interesting information if you carefully read each "ad" and see what you think of it. For example:
What's your local competition? (Like it or not, in this case that's what the other organizations are.)

Conversely, what organizations do you know want volunteers but are not listed here? Is this to your advantage or not?

What are other organizations like yours asking volunteers to do? Might such tasks be valuable in your agency, too?

How flexible are the other assignments in terms of schedule, where the work has to be done, etc.?

How attractive does each position sound? How much detail does each listing provide?
Now study the opportunity descriptions you have posted or are preparing to post. How do they compare? Will you compete successfully?

Don't stop there. Expand your geographic search. If you've ever been at a loss about what you might ask volunteers to do, you'll get your creative juices flowing by sampling what other organizations are up to. And it will be easier to get the agreement of both paid staff and other volunteers if you can demonstrate that this idea is already being tried elsewhere.

You don't have to be James Bond to have a license to learn! And what an interesting set of assignments you will offer to the right volunteers.


This Quick Tip comes from
Susan J. Ellis, President of Energize, Inc.
Want more of
Susan's Wisdom?