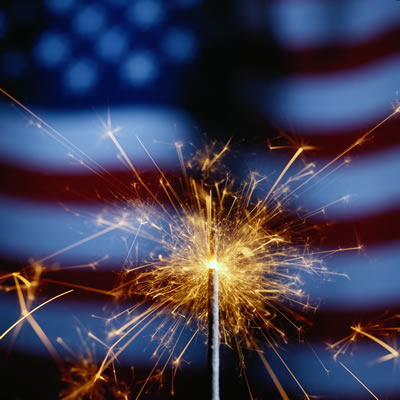 City offices will be closed Thursday,
July 4th, in observance of Independence Day.
On The Agenda....
As you know, in an effort to help you stay informed we include this feature in every Friday Update. Since the City Council meeting has been cancelled for July 2nd, we don't have an agenda to tell you about!
The next meeting will be held on Tuesday, July 16th at 6:30 PM, look for what's coming up on the agenda in our next update.
Village at
Vintage Ranch
Advanced Building Solutions has submitted an application for a townhome project on the vacant property located at the northwest corner of Silver Oak and American Canyon Drive.
Read all about it here
.
Movies in the Park!
Come enjoy this great
FREE family activity and don't forget to stop by one of the nearby hot spots for your movie treats, or perhaps dinner before your movie!
Movies in the Park is offered Friday nights from June 7 - July 26
at Main Street Park (5050 Main Street). Movies begin at dusk.
If planning to attend you're encouraged to bring folding chairs, jackets and blankets.
All children must be supervised by an adult. Glass bottles & Alcoholic beverages are not permitted.





The Lorax


June 28

Thunder-


struck


July 5
See something we should know about?
A pothole, graffiti, landscaping issue, etc...
Tell us by clicking on the truck!
We appreciate your help!
To report a streetlight out, please call
1-800-LIGHTSON
(544-4876)

Greetings!
I am happy to report that on June 4th the City Council adopted a new, three-year fiscal plan that will allow City services to be restored in a prudent, phased-in fashion after the substantial reductions imposed during the height of the recession. A key component of this new stability plan is the three-year labor agreement reached between the City and our largest employee groups. I am pleased to report that, during the next three years, we will eliminate all un-paid furlough days and restore most services to the community. I am grateful for the sacrifices everyone made these last three years, including our residents and employees; these sacrifices allowed us to emerge fiscally stronger today. Our journey to full economic recovery will still take some time. However, for the first time in several years, we are confident about our bright economic future.
Parks & Recreation News
Office Location: 100 Benton Way
(707) 648-7275
City of American Canyon 4th of July Festivities!!!
Fourth of July is full of great community building events. We hope you'll come out to show your patriotic spirit and enjoy the fun. Here are all the details.

Upcoming Teen Bowling Trip

Calling all middle school students (grades 6th - 8th)! Please join us for our upcoming teen trip to Pinole Valley Lanes in Pinole on Friday, July 19th. Participants will be picked up at the Community Center Gym at 11 AM and return at 3 PM. Sign up at the Parks and Recreation office, $15 (includes transportation and bowling).
Philip West Memorial Water Carnival

Join in on the fun and excitement! Test your cannonball skills, race the lifeguards, and challenge your water skills. Free hot dogs and beverages will be available to participants. Enjoy an afternoon of games, challenges, prizes, and fun in the sun.
Who: All Ages
Date: Saturday, July 20th
Time: 1 - 4 PM
| | | |
| --- | --- | --- |
| Fees: | Residents | Non-resident |
| 12 & under | $2.00 | $3.00 |
| 13 & up | $3.00 | $4.00 |
2012 Water Quality Report Available
To save printing costs and natural resources, we are distributing the annual Drinking Water Quality Report electronically this year rather than sending paper copies to customers.
We are pleased that once again our drinking water met all state and federal standards quality standards. The 2012 report is posted on the city's website and lists the results of monitoring for contaminants, along with other information about where the city's drinking water comes from, the importance of protecting those sources, and other water quality concerns.
South Broadway Project Update
The contractor for the South Broadway Improvement Project, Ghilotti Construction, will be pouring concrete for the curb, gutters and sidewalks from June 28 to July 13. They will also be working on the lighted pedestrian crossing, landscaping, and the irrigation system.
Green Island Emergency Access Road Construction
Caltrans has given the green light for work to begin on the Green Island Emergency Access Project. This project will construct an asphalt concrete lane in the median between the north- and southbound lanes on Highway 29 at Green Island Road and Paoli Loop Road to allow quicker response by fire, police and ambulance personnel in the event of an emergency.
Police Services Contract
The City contracts with the Napa County Sheriff's office to provide law enforcement services in American Canyon. At their June 18 meeting, the City Council entered into a new agreement with the Sheriff's office to provide these services until 2016. This contract benefits the City in many ways. Most notably, despite being a small city, we have full access to the Sheriff's fully trained and equipped investigative bureau, SWAT team, search and rescue operations, and more. Did you know your Police Department has 18 Police Officers, including officers assigned to the schools, motorcycle traffic enforcement, and K9? As part of the contract, you are also served by a state of the art public safety dispatch center. If you want to know more about the Police Department, click here. To see the April 2013 crime statistics report, click here.