See something we should know about?
A landscaping issue, a streetlight out, a pothole, graffiti, etc....
We appreciate your help, please tell us by clicking on the logo below.
Spring Egg Hunt, Contests & Pancake Breakfast!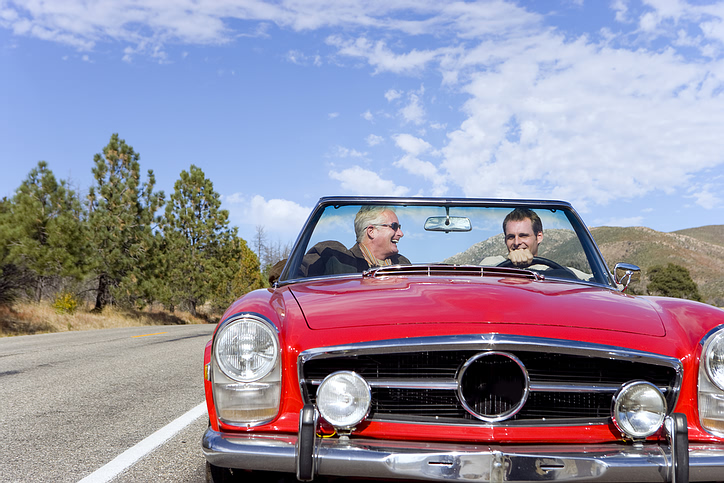 Free Teen Driving Safety Class
Free "Start Smart" Class for Parents and Teen Drivers is being offered by CHP in Napa on Thursday, April 18, 2013, 7 - 8 pm.
For more information contact Officer Garrett Ray, Napa CHP at 707-253-4906 or GRay@chp.ca.gov.
Napa/American Canyon Peer Court
The Peer Court program is a real courtroom with real cases and is totally run by teens! High school students are invited to participate or just attend. The public is welcome too. The next Peer Court will be held in American Canyon on Thursday, April 4th.

Greetings!
Spring is here, and I can start wearing white shoes on Monday! I am looking forward to sunny days, daffodils in bloom, camping trips and the annual Community Recognition Ball. I have my tickets, do you? No? Well, never fear, just scroll down to the bottom of the page and sign up. I hope you enjoy this edition of our semi-monthly update, and, as always, appreciate your feedback.
Dana
Furlough & Holiday Closure
City offices will be closed on Friday, March 29th and Monday, April 1st.
"State of the City of American Canyon"
On April 11, the American Canyon Chamber of Commerce will host the 2013 State of the City breakfast at the Holiday Inn Express. This annual presentation is a great opportunity to learn about what the City is working on and discuss issues of importance to our community. Hear about economic development, transportation, water, open space, and more! The Master of Ceremonies will be Mayor Leon Garcia. A video presentation of "State of the City of American Canyon" will be shown and followed by a panel discussion (including Q&A) that will include Leon Garcia, Mayor, City of American Canyon, Keith Caldwell, District 5 Supervisor, County of Napa, Dana Shigley, City Manager, City of American Canyon, Brent Cooper, Community Development Director, City of American Canyon, and Gary Salvadori, Chairman of the Board, American Canyon Chamber of Commerce. This event gets better every year - don't miss it!
Thursday April 11, 2013 from 8:00 AM to 10:00 AM Register Now!
This Week on the Agenda
We know that many of you WANT to keep up with what's going on at City hall but who has the TIME? In an effort to help you stay informed in just plain English we will be including this feature in every Friday Update. To read this condensed version of ON THE AGENDA, click here. If you want to see the entire agenda as it appears on our website, please click here.
City Council Sets Priorities for Coming Year
Last week, the City Council met with the management team for a day and a half to talk about city accomplishments, challenges and priorities. The Mayor, Council members, and City Manager also discussed protocols and strategic planning for the organization. Topping the Council's priorities for the coming year include a new pavement maintenance strategy, a community visioning process, and improvements to Kimberly Park. The Council and management team look forward to this "retreat" each year, and, as usual, it was a very productive meeting.
Community Resource Needs Survey
The City of American Canyon and the American Canyon Chamber of Commerce are conducting a survey of American Canyon residents so we may better serve you. We are offering a raffle prize for respondents who return our survey by Friday, April 12, 2013. For those who do, you will be entered in a drawing for a $40 Gift Certificate at La Strada Ristorante. The winner will be notified via e-mail or phone call on April 17, 2013. Keep your eye out for your survey to arrive in your mailbox soon or you can also take the survey online - click on the link on the right side of the middle of the page.
Parks & Recreation News
Community Recognition Ball - Get Tickets Now!
Parks & Recreation will host the
14th Annual Community Recognition Ball
on Saturday, April 27th from 5:30 - 10:00 pm at the
DoubleTree
right here in American Canyon. There are only 200 tickets available, they are $40, and the deadline for purchasing tickets is April 12th.
Pick yours up today at our office located at
100 Benton Way
.
Junior Warriors Basketball Jamboree!
In an effort to expand upon one of Parks and Recreation's most popular programs, teams from other Junior Warriors leagues around the area were invited for a fun day of basketball games, in the first ever American Canyon Junior Warriors Jamboree.