Get to Know Us: Shannon Baumann
Back to School Store Committee Member
Shannon is originally from Oshkosh, WI but moved to Green Bay for college in 2004 and has lived here ever since. She has a husband named Rich, a Schnoodle named Scruffers but does not yet have any kids.
In January she became the Events & Marketing Coordinator for Big Brothers Big Sisters of Northeastern Wisconsin. Prior to that, she sold insurance for 3.5 years after graduating from UWGB.
Shannon enjoys shopping, reading and participating in a variety of volunteer work. She also likes to try new things, which means she is always looking for new activities to try or fun classes to take.
Shannon is currently serving on the Back to School Store committee, and is responsible for setting up the entertainment on the day of the store. In the Fall, she will be a member of the Big Blue Bash Production Committee.
Upcoming Event!
DePere Area Chamber of Commerce Golf Outing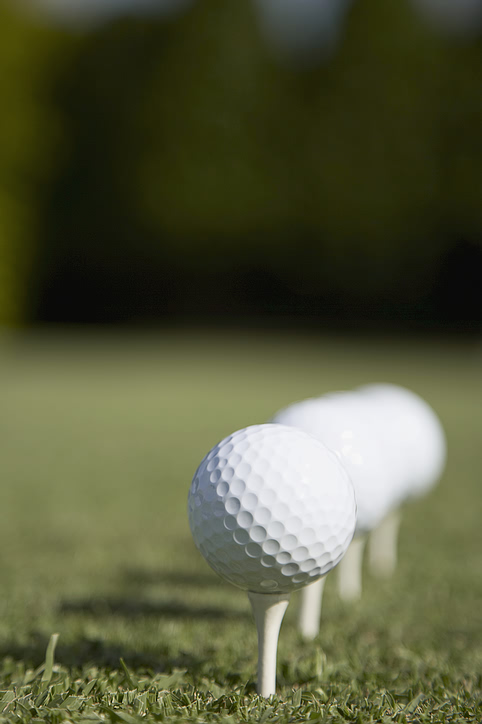 The De Pere Area Chamber of Commerce has selected Service League of Green Bay as its Charity Partner for their 4th Annual Golf Outing! This event is being presented by Johnson Bank, Johnson Insurance, WPS Health Insurance and NEW Wall Street. It will take place on Friday, July 26th at Mid Vallee Golf Course in DePere, WI.

This fun, non-competitive event features lunch, dinner and a 9 hole golf clinic for beginners! Service League will be given a "hole sponsorship", and various marketing materials for this event will feature Back to School Store needs and donations. Service League will also be selling mulligans as a fundraising effort!

Make sure to check out this great event online for more information on playing, eating & volunteering! Click here for more information!
Greetings!
Welcome to the July 2013 edition of Service League's electronic newsletter! Summer is here and we are actively preparing for the 2013 Back-to-School-Store, which we cannot wait for! If you or someone you know is interested in volunteering this year, please visit our website at
www.serviceleaguegb.org
. We look forward to seeing you there!
As always, please share this newsletter with your friends and family by clicking "Forward" at the bottom of this email, and let us know if you have any questions, comments or suggestions. Make sure to check out our website and Facebook page as we are always updating both of them!
Enjoy and happy reading!
President's Message: Joey Liebmann
"Service to a just cause rewards the worker with more real happiness and satisfaction than any other venture of life."

~Carrie Chapman Catt~

Eighty-one years ago this January, a group of civic minded women united to establish what is now Service League of Green Bay, in order to make a difference in our community. It is an honor to serve as President of Service League for 2013-14! We take great pride in being an organization of women committed to meeting the physical, educational and emotional needs of the children in Brown County. "Recognized for its pioneering efforts in service to the Children of Brown County, Service League of Green Bay provides a unique opportunity for area women to volunteer their time and talents. Service League values women who demonstrate their commitment to its purpose through efficient teamwork. Service League strives to be sensitive to and supportive of the needs of its members and the children it serves, while fostering a spirit of fun and friendship." This vision statement speaks volumes to the many accomplishments of our members who exemplify what true "Leaders of Women" really are. I am honored by the opportunity to serve and guide our mission this year.

Twenty years ago this August, Service League of Green Bay will complete our largest annual project, The Back to School Store. In 1993, Service League of Green Bay was able to respond to a community need and serve 200 Brown County children at our inaugural Back to School Store. This year, Service League will invite 1,500 students and find nearly 800 volunteers to make our growing Back to School Store a success. Please consider volunteering at our 21st Annual Back to School Store and help children of Brown County become ready for the upcoming school year. The 21st Annual Back to School Store will be held Wednesday, August 7th at East High School. We would greatly appreciate your help and would love to see you there!

Very Truly Yours,

Joey Liebmann
Back-to-School Store
August 7, 2013 at East High School
It may seem like summer has just begun, but it is time to sign up for your volunteer shift at Back to School Store! Click here to register online. No time to volunteer this year? Consider making a tax deductible donation to support the cause. Below is a list of the dates that we need volunteers to help make this a sucess!
Monday, July 29th -Drop-off Day
General Volunteer 2-6 pm
Tuesday, July 30th -Drop-off Day
General Volunteer 1-4 pm
Monday, August 5th --Set-up Day
General Volunteer 8 am - 3 pm
Wednesday, August 7th -The Big Day!
Adult Clerks 7:30 am - 6pm
Teen Clerks 7:30 am - 6pm
Auditorium Worker 7:30 am - 6 pm
Teen Assistants and Runners 7:30 am - 6 pm
Adult Personal Shoppers 7:30 am - 6 pm
Take-down Crew 5:30 pm - 8 pm
Charity Ball Set for 2013
Congratulations to all of the mothers who will be honored as well as the seniors who are participating!
With fall looming on the horizon, Service League is beginning its preparations for this year's Charity Ball, which will be held on the Saturday immediately following Thanksgiving (November 30, 2013). This year's Charity Ball will be open for all mother's with seniors graduating in 2014 and for those whose seniors graduated in 2013. The list of eligible participants is below. Please contact Deb DeLeers if you and your child are eligible for this year's Charity Ball and your name is not included on the list. You can reach Deb at debradeleers@hotmail.com or 920-362-3517.
Balison, Aymee (Emma), Blumb, Marcia (Griffin), Bollom, Mary (Mark), Darling, Susan (Allison)*, Delforge, Kristin (Nick)*, Dellamater, Anne (Katie), Dougherty, Julie (Brennan), Froistad, Beth Ann (Lydia), Grace, Cathy (Patrick and Daniel)*, Guc, Cheryl (Courtney)*, Hawley, Meghan (Emma)*, Jossart, Roxanne (Scotty)*, Kaufman, Joanne (Caroline), Lemkuil, Wendy (Ali), LeMoine, Erin (TJ), Linehan, Kim (Meghan)*, Lisle, Bonnie (Alex), Meyer, Patti (Eric), Miller, Katie (Allie)*, Mortell, Ellen (Colleen), Petitjean, Christine (Caroline), Roberts, Janet (Evan Ash)*, Schanock, Kim (Evan), Smoot, Jennifer (Tim)*, Sproat, Pam (Jake), Strand, Susan (Sevi), Swiekalowski, Doreen (Trent), Vanden Houten, Debbie (Maddie), VanDeYacht, Tracy (Zach), Witthuhn, Jill (Cole Froistad), Zakowski, Bridget (Catherine), Zarvan, Barb (David), Zent, Dia (Chandler)
*Denotes seniors that graduated in 2013 and are eligible to participate in this year's Charity Ball.
Thank you all for your continued support of Service League and all we do. Your dedication to our organization and our mission is what makes it all possible. Warm wishes from all of us at Service League!
Sincerely,

Katie DuBois
Marketing Chair
Service League of Green Bay
P.O. Box 372
Green Bay, WI 54305