Service League at the Farmer's Market!
If you are a frequent shopper at the farmer's markets on Broadway, then be sure to keep an eye out for us! We will have an informational booth set up on several Wednesday summer nights, so please stop by and say hi. Our first date will be June 12th, with many more throughout the season. See you at the market!
Greetings!
Welcome to the May 2013 edition of the Service League of Green Bay newsletter. We hope this finds you all enjoying the warmer days and fresh smells of Spring! Enjoy and happy reading!
As always, please share this newsletter with your friends and family by clicking "Forward" at the bottom of this email, and let us know if you have any questions, comments or suggestions. Make sure to check out our website and Facebook page as we are always updating both of them!
President's Message: Courtney Peirce
Happy Mother's Day!
This Sunday we celebrated mothers everywhere. Whether you were a new mom celebrating your first Mother's Day, or you were recognizing the sacrifices of your own mother-women everywhere were honored.
Mothers, or even as women, we are taught empathy and compassion for others-children in particular. They are our future and the most vulnerable people in society. We all want our children to have it better than we did. This hope is likely what inspired our founding members to choose children as the focus of Service League's mission. Last weekend on May 5, 2013 we held our inaugural Basics for Babies Baby Shower. Here we gathered sleepers and monetary donations for Pack 'n Plays for the newly founded Safe Sleep Coalition. The Back to School Store is just around the corner and over 1,500 children will receive the things they need to be successful during the upcoming school year.
As we wrap-up another Mother's Day, hats off to you for all you do working to provide both the children and their mothers/families with the resources they need to be successful in life and in school. Your support of Service League and our programs ensures these families can focus on loving their children and keeping them on the right path.
I hope you found yourself surrounded by your loved ones and felt extra appreciated yesterday and always.
Very Truly Yours,
Courtney Peirce
Service League's First Baby Shower a success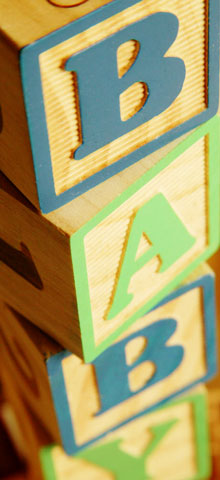 Service League of Green Bay held its inaugural Baby Shower Fundraiser on May 5, 2013, in an effort to support the organization's Basics for Babies program!


It was a fun afternoon, and we received 60 footed sleepers, two full size pack 'n plays, as well as monetary donations to help aid this program. In all, this fundraiser will supply more than half of what the program will require for it to succeed during the upcoming year!

We would like to extend a huge thank you to our guest speaker Andrea Schultz, who came from

the Safe Sleep Collaborative and the Center for Childhood Safety to talk about what their organization does in the community. We would also like to share our appreciation of

Randi Fay who very graciously sold copies of her wonderful CD at this event, to help benefit Service League.

Thank you to everyone who attended and supported our inaugural Basics for Babies "baby shower" - we could not have done it without you!

If you were unable to attend but would still like to donate footed sleepers, or monetarily, please contact

Gail Limoni 920-606-3374, gailgail86@gmail.com.
Associate Corner: "Class Notes"

Have news to share? Please consider sharing it with us! Our Associate Corner will feature news and highlights monthly. Please feel free to pass on your news and updates to your Class Captain or to Joey Liebmann (joeyliebmann@gmail.com). We look forward to sharing your news!

*Congratulations to Aymee Balison (class of 1999) for being featured on the cover of Women Magazine. Read more about Aymee's community involvement and many accomplishments at: http://mywomenmagazine.com/coverstories/367-aymee-balison-april2013.html

*Thank you to the Mortell Family for their $500 donation to Service League in memory of Ann Dorr Mortell (Class of 1958). We greatly appreciate the donation from a three generation Service League family!
*Congratulations to the following active Service League members on their new family additions:
-Brooke and Christopher Howald, daughter Elsie Drew
-Tia and Paul DeLeers, daughter Zita Lynn
-Katie and Rob Carviou, daughter Ainsley Marie
-And coming very soon are baby Erwin (Bridget and Jeff), and baby Koles (Crystal and Jamey)
Thank you all for your continued support of Service League and all we do. Your dedication to our organization and our mission is what makes it all possible. Warm wishes from all of us at Service League!
Sincerely,

Katie DuBois
Marketing Chair
Service League of Green Bay
P.O. Box 372
Green Bay, WI 54305