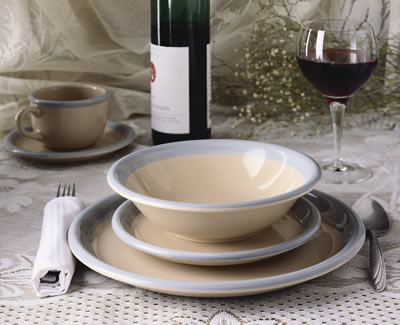 ATTENTION- RECIPES WANTED!

We are now accepting your favorite healthy & delicious recipes for submission in the Service League Cookbook, due to be released in November 2012.

(Just in time to make it a perfect Christmas gift!)

Please follow the link to the recipe submission form below. Recipes can be submitted via email or mail. Pass on the form to your friends and family too!

Recipe Submission Form

Service League appeared on Fox 11's Living with Amy!

Our very own Vice President Courtney Peirce appeared on the local morning show, "Living with Amy" on February 6, 2012. She went on as a guest to promote the 2012 Big Blue Bash, and did a fabulous job! Courtney helped teach Amy how to make our signature blue martini, and a delicious blue cheese and pecan appetizer. Courtney appeared in two different segments during the hour-long show, and described what Service League is all about. The show also put up a live screen shot multiple times listing the date, time and location of the Big Blue Bash, as well as our organization's website. It was very exciting for us, and expect it will help promote our organization's mission.
REMINDER: Associates and Actives with High School Seniors!

Just a quick note to remind you all that you are eligible to participate in the 2012 Service League Charity Ball!

We are interested in knowing who will partake in this year's event in November. Even if you are unsure if you will participate, please let us know if you have a High School Senior Graduating in 2013 so we can keep our Service League Charity Ball history complete!

Please email Courtney Peirce at courtneypeirce@gmail

.com to provide us with this information.

Greetings!
Welcome to the February 2012 edition of Service League's electronic newsletter! We have lots of great information to share with you this month including our Big Blue Bash feature article below. Make sure to take a look at everything and share this newsletter with your friends and family! Please do not hesitate to email us with your questions, feedback or suggestions at serviceleaguegb@yahoo.com - we would love to hear from you! Enjoy and happy reading!

Project Profile: Back-to-School-Store

Service League of Green Bay's Big Blue Bash on March 3, 2012, is the beginning of this year's Back-to-School-Store! This is because without the funding we receive at the Big Blue Bash from all of our generous sponsors and attendees, we would not be able to support this important program.

If you are unfamiliar with the Back-to-School-Store, it is a program that helps prepare children for the upcoming school year. Service League provides each child who goes through the store, school supplies such as a backpack, pencils and paper. We also provide a new outfit including shoes; vision screenings, storybooks and ice cream. But most importantly, we provide each child the opportunity to embrace the joy of a new school year on even footing with their friends and peers.

The first Back-to-School Store took place in 1993, and was organized in response to community needs. At that time it was a great success, serving 200 students to meet their needs for the upcoming school year. One year later in 1994, Service League of Green Bay adopted the Back-to-School Store as its primary project. Since then, Service League Active and Associate members have continued to work with others in the community throughout each year to make this one-day event a success. Today, the Back-to-School-Stores helps more than 3,000 students in grades 6-8 each year. Service League members are able to meet these children's needs because of the funding we receive through Big Blue Bash donations, sponsorships and attendees.

Please join us and make this possible for next year's group of children. Come to Big Blue Bash, support Service League and give as generously as you can. You will never know the difference you will make for a specific child, but you WILL make a difference. For more information, visit our website www.serviceleaguegb.org.

Big Blue Bash Set for March 3rd!



Service League's biggest fundraiser is less than two weeks away and we hope you're as excited as we are! This year's Big Blue Bash will take place on Saturday March 3, 2012 from 5:30pm to 11:00pm in the 3 Clans Ballroom at the Radisson Hotel and Conference Center in Green Bay, WI. Attendees can wear anything from blue jeans to blue diamonds, as long as you wear something blue to support our cause!

This year we will have live music throughout the night from Cold Train and Mike Garrity, and Paul Evansen will take us through the evening as the night's emcee. We have several exciting silent auction items for everyone to bid on, including a signed Donald Driver mini helmet, a personalized Bart Starr autographed football, in-home cooking classes and Cole Haan handbags. Our live auction continues to grow with an exciting hot air balloon ride, a four-hour private flight anywhere you want to go, and a private dinner for six at the Republic Chophouse with a personalized menu designed by the chef. The event promises to be night to remember where you can make a huge difference in the lives of the children of Brown County.

We would like to extend a special thank you to our title sponsors this year, Prevea, Element Creative and DeLeers Construction! Without you, this event would not be what it is today and for that we extend our deepest gratitude. For more information or to attend the Big Blue Bash, please visit our website at www.serviceleaguegb.org. Make sure to check our Service League Facebook page as well for updates and highlights about the Big Blue Bash. We look forward to seeing you there dressed in blue!
Community Gifts:

grant program contributes $5,500 to Brown County in its final year

The Community Gifts grant program has been a function of Service League for several years. The program was developed to give deserving organizations and agencies extra financial help to either implement a new service, or sustain an existing program. Service League accepts applications for programs compatible with our mission: To meet the physical, educational and emotional needs of children in Brown County. Grant applicants are then carefully reviewed by a committee of Service League members and ranked based on the following criteria: how well the program meets the needs of the children, if the funding will directly benefit the children, and how well-planned and budgeted the program is.

In January, the 2011-2012 Community Gifts Grant Recipients were announced:

· Feeding America: $2,000 for providing food for the lunch program at the Boys and Girl's Club.

· Salvation Army, Shoe & Boot Program: $1,000 for providing children with new shows and boots each year.

· Big Brothers Big Sisters: $1,000 towards their mentoring program for at risk youth.

· YMCA: $1,000 towards their Girls Night Out program for at risk 6th grade girls.

· Junior Achievement: $500 to fund one of their in-school classes

Through our Community Gifts grant program, we have been able to award a total of $139,500 to programs and agencies within the Brown County community since 2007. Service League members have been proud of our ability to help fund many important programs, however, this will be the final year for the Community Gifts grant program. This decision was based in part on the growing needs of our other valuable programs, such as: the Back-to-School Store, Annual Community Rummage Sale, and our Basics Programs. For additional information or to find out how YOU can get involved in these programs as a member, sponsor, or volunteer visit our website!
Thank you all for your continued support of Service League and all we do. Your dedication to our organization and our mission is what makes it all possible. Warm wishes from all of us at Service League!
Sincerely,

Katie DuBois
Marketing Chair
Service League of Green Bay
P.O. Box 372
Green Bay, WI 54305