Eagle Hardware Farm & Ranch Monthly Newsletter
December 2012

Greetings!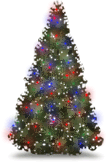 Merry Christmas from Eagle Hardware Farm and Ranch.
Are you ready for 2013? Stop by the store and pick up your FREE calendar. No purchase necessary!
Are you baking this holiday season? Remember we sell farm fresh eggs and honey at the store.
Book your holiday or office party next door at
Richard's Smokehouse
or let them deliver and cater your meal!

Save the date and plan on attending our annual Christmas Eve Service at the Hardware Store at 2pm, December 24th. This year's theme is "Barbed Wire, a Barn and a Baby." Everyone is welcome! Look for more information on this Christmas Service in the weeks to come.

We appreciate your business!
Thanks,

Shawn Risinger

Eagle Hardware Farm & Ranch
December Savings at Eagle Hardware
Save in December at Eagle Hardware! Mention you saw this ad on Facebook/Twitter/Newsletter/Website and receive $5 OFF your purchase! Minimum $30 purchase required.
Eagle Hardware Farm and Ranch wishes all our customers every happiness this holiday season and throughout the coming new year!
Attention friends! Please note our holiday hours for December.
Christmas Eve - Monday, December 24 - Open at 8am. Closing at 12pm.
Did you know that Eagle Hardware offers a full line of Interstate Batteries, the number 1 battery! From tractor, marine, lawn and garden, and automotive batteries, we have them all!
Not sure which type of battery you need? Give us a call, 972-635-7878 or stop by the store. We're happy to serve you!
Give a Gift from Eagle Hardware
Have you thought about stopping at Eagle Hardware for your holiday gift shopping? We have fabulous gifts for everyone on your shopping list!
For the kids, we also have a selection of toys in the store! For the ladies, make sure you visit the Loco Coyote shop inside Eagle Hardware for candles...
Read More »
The Benefits of Hudson Protein Tubs
Hudson tubs provide your cattle with an excellent source of protein. Because they're easy to handle, store, and manage, producers can ensure their herds receive all the nutrients necessary when forage availability changes.
Protein tubs enhance intake and utilization of available forages, thus reducing labor for producers and saving you money! The tubs are weather resistant and able to ...
Need hay? We have an ample supply of quality hay at Eagle Hardware! Round cow bales are $75, round horse $80 and square bales are $11.
Need a hay ring for your round bales? Eagle Hardware has hay rings available for $105.
Want to save on your hay purchase in December? Take ...
Read More »
Did you know that we have culvert pipe (or tin horn) at Eagle Hardware? We offer culvert pipe in 12", 15", 18", and 24" diameters and in various lengths.

Don't see the size you need? No problem, call us...


Read More »