November 26, 2012

____________________________________________________________________
Latest Buzz on...
Fashion, Food & Fun
It's Kind of Cheesy - Ginny O's Cheese Straws
It's always good to have a little cheese in your diet! For seriously irresistible fromage, try Ginny O's Cheese Straws and you'll be hooked for life! A great treat for you, gifts to all your Yankee friends, the perfect ladies meeting staple and of course great cocktail nibbles.... All oozing with Southern Hospitality!
On December 12, 2000, Ginny Johnson pursued her passion to keep alive a 150 year old recipe originated by her great-grandmother at her home in Raleigh's historic Oak View. This recipe was for extraordinarily delicious cheese-rings made from all natural ingredients flour, cheese, butter and spices. Unlike the traditional "cheese straws", Ginny began producing them in the shape of O's which is why they are named Ginny O's. Soon orders were pouring in from friends and as word spread, they began showing up in gourmet gift shops. As sales mushroomed, Ginny took an early retirement from American Airlines and launched her business.
She sent five pounds of Ginny O's to Oprah whose magazine featured an article on her addictive snack. She has also been featured on "Weekend with Paula Deen", Food Network "Road Tasted with the Neely's", served on Air Force One and at First Lady's Laura Bush's luncheons.
Ginny is developing a gluten-free recipe as well as other scrumptious varieties. Her ultimate goal is to
hire wounded warriors into her business and donate a percentage of her profits to Wounded Warrior programs in memory of her father who was captain of a B-17 and squadron leader of Hell's Angels 303rd Bomber Group and a POW during World War II.
Today Ginny 'O's, in their distinctly black and white striped packaging, may be purchased in the Triangle at the Angus Barn Gift Shop, Nofo, Lydia's and WholeFoods throughout the state.
You may also place your orders online. Contact Ginny Johnson by Email: ginny.johnsoncheeserings@gmail.com, or Call 919-816-7276. Website.
Incidentally, the "O" stands for Oak View. Cheesy, and kinda cute!
____________________________________________________________________
| | | | | |
| --- | --- | --- | --- | --- |
| | | | | |
To Bee or Not To Bee
Un-Fir-Getable Times
Getting blitzed on eggnog, wearing Christmas sweaters, wanting to be just like Clark Griswald. You're a sucker for holiday traditions! We've got a plan to begin this Christmas season in a ho, ho, ho, jolly good way!
With NC being the second largest producer of Christmas trees, you'll find many Christmas tree farms in
our state offering packages for families that let you choose your tree, cut it down and stay a night or two. Hayrides, hot cider and cocoa, along with offers from their local hotels and B&B's, are often part of the package. Here are just a few that we found.
RRR Laurel Knob Tree Farm in Todd, NC: Just north of Boone, RRR operates two separate tree farms where tractor-pulled wagons carry shoppers across the fields to pick out the perfect Fraser fir. The chosen tree is tagged, and then the buyer can cut it himself or have someone from the farm do the honors. Overnight visitors can also choose from a dozen or more lodging packages that include reliable chains from Boone to Wilkesboro, or an independent inn, Mountainaire Inn & Log Cabin in Blowing Rock, a B&B; Taylor House Inn in Idyllic Valle Crucis and a vacation rental through West Jefferson-based Ashe High Country Realty. Packages include a voucher for a tree up to 7 feet tall.
Contact: 828-264-6488, www.rrrtreefarm.com
Sugar Plum Farms in Plumtree, NC: Families find almost as many photo ops as Fraser firs at Sugar Plum Farms. A hayride to the fields, ducks and dogs, visits from Santa - all camera-ready. Hot beverages are complimentary, and visitors can take home jars of honey and homemade apple butter - and maybe a couple of trout if anyone's inclined to fish. The list of accommodation partners for choose-and-cut packages include the Vance Toe River Lodge (less than 2˝ miles away); the pet-friendly Best Western Mountain Lodge in Banner Elk; and the Pine Bridge Inn in Spruce Pine (it occupies a former schoolhouse).
Contact: www.sugarplumfarms.com
Big Ridge Tree Farm in Banner Elk, NC: A Fraser fir might be the top order of business, but it can be mixed with a lot of pleasure on this scenic farm. A free, mile-long hayride heads through the woods
and across a valley to a 100-year-old log cabin on the property and visitors can also check out crafts and tabletop décor and enjoy a drink and goodies. Valle Crucis B&B is among the accommodations that partner with the farm for choose-and-cut packages.
Contact: bigridgetreefarm.com
What Fir Tree Farm in Boone, NC: If the weather's nice, you can take a hayride to the top of the ridge, go for a hike or fish in the pond. And if it's not? You can go sledding (bring your own or borrow one from the farm). The shop offers warm refreshments as well as holiday crafts, jewelry and pottery - and a chance to meet the artisans or watch a wreath-making demonstration. What Fir has partnered with the Green Park Inn in Blowing Rock, a grande dame where presidents have stayed, for a Cut-n-Stay package that includes a 7-foot tree.
Contacts: www.whatfirtreefarm.com, www.greenparkinn.com
Inn at Yonahlossee in Boone, NC: In an area thick with Christmas tree farms, visitors have a choice of where to choose and cut a Fraser fir to take home. And at the Yonahlossee resort, can take their pick of activities, including the fitness center and indoor pool, and area attractions. The Christmas Tree package covers two nights' accommodation at the Inn or a studio cottage and an 8-foot Christmas tree. Contact: www.yonahlossee.com
Circle C Tree Farm in Boone, NC: Hike through the fields until you've found Mr. Right Tree, then
enjoy a cup of hot chocolate while it's netted and loaded for the journey home. Hayrides are offered on weekends, and field transportation is available to those who prefer. Shoppers will also find wreaths, garlands and centerpieces on sale in the barn. Circle C partners with the Hemlock Inn in Blowing Rock, which features rooms and suites in its Christmas Tree Package, which includes a tree up to 7 feet tall.
Contact: www.circlectreefarms.com, www.hemlockinn.net
Papa Goats Tree Farm in Sparta, NC: Talk about one-stop shopping - this farm offers Fraser firs and white pines, hayrides to the tree fields, a marshmallow fire pit, hot cider and cocoa, a children's play area, a gift shop and general store, farm animals, visits from Santa - and a cabin that can accommodate up to six people. This one's perfect for the shopper who needs to sleep on it before deciding on a tree.
Contact: www.evergreentrailchristmasfarms.com
Joe Edwards Christmas Tree Farm in Sparta, NC: You can choose a Fraser fir or Colorado blue spruce at this 85-acre family farm, then find an accent piece for your holiday decor or a one-of-a-kind gift at the Blue Ridge Gallery of Fine Art. The farm has partnered with Harmony Hill B&B on a one-night package that includes a wine and cheese social hour, a gourmet breakfast, dinner for two with a bottle of wine, and a 5- to 7-foot tree .
Contacts: www.blueridgefineart.com, www.harmonyhillbnb.com
Little Switzerland Fraser Firs in Little Switzerland, NC: A stone's throw from the Blue Ridge
Parkway, Little Switzerland Fraser First partners with inns and B&Bs in Little Switzerland (the Switzerland Inn), Marion (Hampton Inn, Comfort Inn) and Spruce Pine (Pinebridge Inn, the Richmond Inn and the Spruce Pine Mountain House). And Home of the Perfect Christmas Tree, a special artisan shopping experience in Spruce Pine, is an irresistible stop.
Contact: www.littleswitzerlandchristmastreefarm.com
Tom Sawyer Tree Farm in Lake Glenville (near Highlands), NC: In the true mountain-heritage spirit, Tom Sawyer Tree Farm creates a full-blown family experience beyond the selection of a Fraser fir. The experience includes an Elf Village, Meet and Greet with Santa, a Horse Drawn Carriage and a post office for the children to mail letters to Santa. The Old Edwards Inn and Spa, a luxury-minded retreat in Highlands, has partnered with the farm for its Christmas Tree Package, which includes accommodations, a $50 gift certificate for Madison's restaurant and a voucher for the tree farm. The one-night package starts at $275, based on double occupancy.
Contacts: www.tomsawyerchristmastreefarm.com, www.oldedwardsinn.com
Boyd Mountain Christmas Tree Farm in Waynesville, NC: A big family needs room to spread out, and Boyd Mountain extends an opportunity to do so on a 130-acre tract that includes hiking trails, a stocked trout stream, a Fraser fir farm, and seven hand-hewed log cabins that date back 150 to 200 years and sleep two to 10 people. Anyone looking for more to do on a choose-and-cut holiday will find the Cataloochee Ski Area a convenient option, and one with a special deal for weekday visits.
Contact: http://www.boydmountainchristmastreefarm.com.
StepUp Christmas Festival Online Chistmas Tree Orders - Order Your Tree and Wreaths
Decisions, decisions ... Do it yourself or let someone else do the work. Hmmm ... Sure, you have fond memories of that old fashioned Christmas tree. The hoisting, the sap, the shifting load on top of the car. Oh, and there's nothing like driving with one hand on the wheel ... the other hand on that prickly shifting load.

(Can we say road-kill?)

Perhaps it's best left to the pros.

A wonderful alternative is to purchase your tree or wreath online from StepUp Ministry at White Memorial Presbyterian Church, in Raleigh. Premium quality trees at unbeatable prices. Click Here to order by Tuesday, November 27 and you can either pick up at White Memorial on December 1st at their StepUp Christmas Festival (details below) or arrange for delivery. Festival
Date: Saturday, Dec. 1, 9am-5pm; Location: 1701 Oberlin Road, Raleigh; Contact: 919.781. 0156 or StepUp Ministry Website.



Links to Continuation Pages

The Bargain Buzz...
Wannit? Come 'n get it!
SAMPLE SALE from WORTH NEW YORK!
2012 Winter/Fall Season Trunk Show
You can buy "right off the rack" and start the holidays dressed to impress! Mon, Nov 26 - Wed, Nov. 28, 9:30 AM - 4:00 PM and Thurs, Nov 29, 9:30 AM - Noon or Call for appointments after hours.
Has that special item you saw at our Trunk Shows been haunting your dreams? ... Were you unable to come to our Fall & Winter Trunk shows? ... Do you need to fill in your Fall/Winter/Holiday wardrobe with a few new pieces? ... Then you really don't want to miss this sample sale!
Location: 1515 Sunrise Ave., Raleigh off Whitaker Mill Road (Acquisitions, Ltd. Warehouse) Contact: Peggy Fain 919-605-1062 or Ann Proctor 919-417-6455 Website
Cary Academy - 2013 Holiday Shoppe - This Week!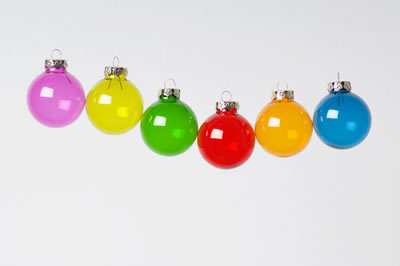 From candles to cookies, cupcakes and other culinary creations. Fashions for men, women and children of all ages and accessories for your home. Gifts for everyone on your holiday shopping list, including lovers of books or birds, sports enthusiasts, musicians and even the family pets!
Unique and one-of-a-kind pottery, art and jewelry from vintage to modern and everything in between! Cary Academy campus: 1500 N Harrison Ave. This Thurs. Nov 29th 9:30am-5pm, Fri. Nov 30th 10am-5pm and 6:30pm-9pm, and Sat. Dec 1st 10am-4pm. Website.
Let's All Help Reach a Goal of $50,000 for InterAct of Wake County
Enloe HS Student Council is busy at work planning for their 8th annual Charity Ball benefiting
of Wake County. The event will take place on Saturday, December 15th from 7 to 11 in the evening at Marbles Kids Museum and will feature Shine Cover Band. There will be a drink bar with $1 nonalcoholic beverages for sale and a dessert bar filled with delicious delights. All proceeds go to the charity; InterAct provides safety, support, and awareness for victims and survivors of domestic abuse and sexual assault. They provide a variety of services including counseling, shelters, community education, and 24 hour crisis lines. In honor of Enloe's 50th anniversary, we are hoping to raise $50,000 for this worthy cause and help families all over the county. Please consider contributing to the event by purchasing a ticket starting on November 15th online at http://enloestuco.com/ or making a donation at http://www.enloestuco.com/apps/donations/ Please help these students reach this goal!!
Courtney L. Bell Jewelry Trunk Show at Lavender & Lace - Courtney Bell makes each piece of jewelry by
hand, often incorporating vintage brooches and chains. She uses high quality sterling, gold filled and plated components along with seashells, many of which she finds on North Carolina beaches. Combining art with nature, each piece of her jewelry is one of a kind.
Mark your calendars to attend Trunk Show at Lavender and Lace on Saturday, December 15th from 11am to 4 pm or Saturday December 22nd from 11am to 4pm. Or call for an appointment.
Phone: 919-696-8262, Email: courtney@courtneybelljewelry.com. Website
3221 Anderson Drive - $499,900 UNDER CONTRACT!
Click Here for Details Renovated, 2523 SF, 4 BR's, 3 Full Baths, .26 acre
Please contact Jill C. Rekuc, Broker Owner - Olde Raleigh Real Estate
(919) 389-0555 CRS, CLHMS, LHMG Board Member, Email: jillcrekuc@nc.rr.com Website
The Insiders - Would you like to know the activity in your neighborhood, specific to your home? Sign
up for automated email reports of homes for sale in your neighborhood, prices of recently sold homes as well as overall market stats for homes comparable to your specific home. This report includes interactive maps, charts and home details. You can choose to receive the email every 2, 4, or 8 weeks, or just view it one time. Want to Get IN the Know for the real estate market in your neighborhood? Sign up for your free report. Click Here
Kenna Custom Painting, Inc. is available to tackle your residential painting needs. With their great
crews that perform very professional jobs on residential homes, you won't believehow quiet and unobtrusive they are. So if you have that "itch" to freshen up your home, interior or exterior before springtime, contact them now. Call 919-855-0082 or Email: kennapaint@bellsouth.net. Website.
Join My Blog Simply-Refined: I can help you with your Holiday Decor! I am an Interior Designer that
can inspire and help you with your designs and decorating needs. Call Zaytoun Interiors if you're finally ready to decorate or re-decorate your home or office. What's your style? If you're not sure, I can help you tap into your inner self and find what makes you want to come home again. Website, Email, Phone: 305-793-8510.
Did You Know? For every $100 spent at a locally-owned business, $68 stays in the local economy compared to only $43 if spent at a national chain. Please support our local business! This is what The Beltline Buzz is all about.
For More Bargain Buzz ... Click Here
_
___________________________________________________________________
TheBeltlineBuzz Welcomes New Subscribers

Thanks to you, our readers and advertisers, we have over 9,000 weekly subscribers.

We look forward to your continued ideas, articles and postings that help us spread the Buzz about Fashion, Food, and Fun in the Triangle.

It's easy to send us your submissions. Go to our website and click Articles and post your article. To ask about advertising, just click on Advertise. To check out past issues, click Archives .

We hope you continue to enjoy the Buzz and share it with your friends. It's a great way to find out what's going on in and around the Triangle with some humor and entertainment.

Your busy Bees at The Beltline Buzz are working hard to spread the word on what's going on around the Triangle. Because the Buzz is all about You!!





| | | | | |
| --- | --- | --- | --- | --- |
| | | | | |
The Beltline Buzz items are selected by our editors. No one can pay to be featured on The Beltline Buzz.. That's what advertising is for, and it's always labeled as such. Selling ourselves (literally) would destroy the legitimacy, integrity, and fun of The Beltline Buzz. Plus, we'd never earn your trust that way. So we'll never make a dime off your meal at a restaurant nor a penny from the sale of the latest accessory we told you about.


That said, on occasion, we will send out "Dedicated" e-mails on behalf of sponsors. You'll recognize them from the subject line: "The Beltline Buzz Dedicated E-mail." Yes, these are paid for. And, no, we would never sell our subscriber list to anyone. Not for any amount of money.

We hope that you continue to enjoy your Beltline Buzz. We look forward to delivering it.