The Bargain Buzz...
Wannit? Come 'n get it!
Cary Academy - 2013 Holiday Shoppe has something for everyone....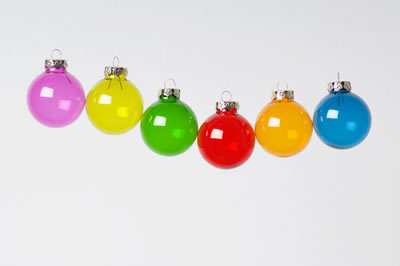 From candles to cookies, cupcakes and other culinary creations. Fashions for men, women and children of all ages and accessories for your home. Gifts for everyone on your holiday shopping list, including lovers of books or birds, sports enthusiasts, musicians and even the family pets!
Unique and one-of-a-kind pottery, art and jewelry from vintage to modern and everything in between! Cary Academy campus: 1500 N Harrison Ave. Thurs. Nov 29th 9:30am-5pm, Fri. Nov 30th 10am-5pm and 6:30pm-9pm, and Sat. Dec 1st 10am-4pm. Website.
Let's All Help Reach a Goal of $50,000 for InterAct of Wake County
Enloe HS Student Council is busy at work planning for their 8th annual Charity Ball benefiting
of Wake County. The event will take place on Saturday, December 15th from 7 to 11 in the evening at Marbles Kids Museum and will feature Shine Cover Band. There will be a drink bar with $1 nonalcoholic beverages for sale and a dessert bar filled with delicious delights. All proceeds go to the charity; InterAct provides safety, support, and awareness for victims and survivors of domestic abuse and sexual assault. They provide a variety of services including counseling, shelters, community education, and 24 hour crisis lines. In honor of Enloe's 50th anniversary, we are hoping to raise $50,000 for this worthy cause and help families all over the county. Please consider contributing to the event by purchasing a ticket starting on November 15th online at http://enloestuco.com/ or making a donation at http://www.enloestuco.com/apps/donations/ Please help these students reach this goal!!
Courtney L. Bell Jewelry Trunk Show Lavender & Lace - Courtney Bell makes each piece of jewelry by
hand, often incorporating vintage brooches and chains. She uses high quality sterling, gold filled and plated components along with seashells, many of which she finds on North Carolina beaches. Combining art with nature, each piece of her jewelry is one of a kind.
Mark your calendars to attend Trunk Show at Lavender and Lace on Saturday, December 15th from 11am to 4 pm or Saturday December 22nd from 11am to 4pm. Or call for an appointment.
Phone: 919-696-8262, Email: courtney@courtneybelljewelry.com. Website
ANDERSON FOREST HOME FOR SALE ~ Just Reduced - $499,900
3221 Anderson Drive - Click Here for Details Renovated, 2523 SF, 4 BR's, 3 Full Baths, .26 acre
Please contact Jill C. Rekuc, Broker Owner - Olde Raleigh Real Estate
(919) 389-0555
CRS, CLHMS, LHMG Board Member
Email: jillcrekuc@nc.rr.com Website
The Insiders - Would you like to know the activity in your neighborhood, specific to your home? Sign
up for automated email reports of homes for sale in your neighborhood, prices of recently sold homes as well as overall market stats for homes comparable to your specific home. This report includes interactive maps, charts and home details. You can choose to receive the email every 2, 4, or 8 weeks, or just view it one time. Want to Get IN the Know for the real estate market in your neighborhood? Sign up for your free report. Click Here
Kenna Custom Painting, Inc. is available to tackle your residential painting needs. With their great
crews that perform very professional jobs on residential homes, you won't believehow quiet and unobtrusive they are. So if you have that "itch" to freshen up your home, interior or exterior before springtime, contact them now. Call 919-855-0082 or Email: kennapaint@bellsouth.net. Website.
Join My Blog Simply-Refined: I can help you with your Holiday Decor! I am an Interior Designer that
can inspire and help you with your designs and decorating needs. Call Zaytoun Interiors if you're finally ready to decorate or re-decorate your home or office. What's your style? If you're not sure, I can help you tap into your inner self and find what makes you want to come home again. Website, Email, Phone: 305-793-8510.
Did You Know? For every $100 spent at a locally-owned business, $68 stays in the local economy compared to only $43 if spent at a national chain. Please support our local business! This is what The Beltline Buzz is all about.
For More Bargain Buzz ... Click Here