November 12, 2012

____________________________________________________________________
To Bee or Not To Bee
Holly Daze
It's here.... That most wonderful, stressed out time of year. Make your lists of presents to buy, trees to
trim, and halls to deck. We bet even the Big Guy upstairs would have a hard time tackling your daunting to-do list. Calm down, it's still early and we've got your back!
Earth Angel - Weston Farms at NoFo & NC Farmers Market
Despite the abundance of artificial holiday trimmings found in stores, nothing captures the spirit of the
season better than the decorations from nature. Magnolia is the symbol of southern grace and hospitality and Weston Farms in Garner, NC produces the highest quality Southern Magnolia available. They use an abundance of nature's very best materials to handcraft wreaths, garlands, arrangements and natural accessories.
Erin Weston of Weston Farms, known as the Magnolia Queen will be at NoFo at the Pig in Five Points, Thursday, November 15 at 10:30 am-6 pm, Sunday, November 18 at 12 noon - 3pm, and Sunday, November 25 at 1 pm - 5 pm. Erin will show samples of her holiday 2012 collection of wreaths, garlands, and arrangements for doors, mantels, and mailboxes. Don't miss meeting her! You may custom order your wreaths and arrangements, or Cash & Carry.
Erin Weston serves as creative director of this family business. In addition to website sales, a seasonal
store for Weston Farms opens at the NC State Farmer's Market in Raleigh the first weekend in September and goes through until mid-December.
Check out Weston Farms magnolia magic at NoFo or the NC Farmers Market.
Young at Art - Gingerbread House Village Display
The Carolina Inn - Dec. 1st - Jan. 2nd
Since you've got all the time in the world, getting crafty with your kids this holiday season will be a cinch.
Right? Sure. And the guy in the red suit really is Santa. Reality check: Harried parents need a convenient way to jump-start kids' creativity (and their own sanity).
Pastry Chef, Sara Thomas has shared her recipe for making Gingerbread Houses. Follow her directions and great tips and keep those creative juices flowing! Click Here for Recipe & Tips.
Now that you've got the tools and 'know how', why not enter the10th Annual Gingerbread House Competition held at the Carolina Inn? Contestants from around the Triangle will showcase their creativity and imagination with their edible masterpieces this holiday season. Competition is open to amateur and professional bakers alike, with separate categories for youth and adults.
Registration form and registration fee is due Friday, November 16th. Gingerbread houses will be judged by Pastry Chef, Sara Thomas. Entry Form and Regulations
Make this a family tradition to go and see the entries beautifully displayed around the inn starting on
Dec. 1st till Jan. 2nd. Entries from adults and children are both creative and artistic! The winner will be announced on Monday, December 23rd at 4 PM, immediately following the Carolina Inn's gingerbread making class and posted on their website. Admission to view the gingerbread displays is free, make a day of it and have afternoon tea at the inn!
Carolina Inn Gingerbread House Display: Dec. 1, 2012 through Jan. 2, 2013, 8am- 10pm Daily, Admission is Free! Website.
So there you have it. Two great ways to support your local businesses and create some lasting holiday memories!
____________________________________________________________________
Latest Buzz on...
Fashion, Food & Fun
From The Neck Down - Lumina Clothing Company Opens in Downtown Raleigh

Striking A Balance: Lumina Clothing Company is a relative newcomer to the men's fashion world.
The Company began selling neckwear in 2009 and has since expanded (downward) to include shirts, trousers, and accessories ... all made in America - all under $100. This includes Lumina designed goods as well as a variety of American-made accessory brands (hats, socks, and grooming products) to complete the torso. And now they have taken the next step ... opening a retail spot in Downtown Raleigh. Located at 123 E. Martin Street (near the intersection of Martin and Blount), initial store hours are Wednesday, Friday & Saturday from 10am to 6pm.

NC Roots: Founders Barton Strawn (Wilmington) and Justin Carey started Lumina Clothing Company while they were students at NC State. They and 2 other partners have turned a great idea
into reality. Strawn designs all the Lumina clothing lines. Manufacturing is outsourced for now and Lumina is focused on striking the balance between craftsmanship and price point. The store offers an abundance of neckwear options (bow and regular ties), six styles of button down shirts (poplin, oxford, and twill), and four styles of trousers. The retail space is vintage with exposed brick, heavy wooden tables, and high ceilings. Their aim is to expand the line (including women's apparel). But for now, we welcome the new men's retailer to downtown Raleigh and will keep tabs on their progress.

Lumina Clothing Company: 123 E. Martin Street, Raleigh; Contact: 919.747.4035, Website
Right Turn - Bolt Bistro & Bar Opens on Fayetteville Street, Raleigh
Exit Mint, Enter Bolt: Bolt Bistro & Bar is now open in the space formerly occupied by The Mint.
Same space but different concepts. While The Mint brought refinement (potentially at the expense of exclusivity), Bolt is more open and inviting - your basic nuts and bolts. Case in point, the bar is now downstairs. Also, the menu is more eclectic (shorthand for more variety) which will please both salad eaters and carnivores. The bistro menu is supplemented by a thoughtful, good selection of wines (by the glass or bottle) and local craft beers. They also offer the only heated outdoor dining on Fayetteville Street.

Open Concept - Drink, Dine, Unwind: Inside Bolt Bistro & Bar, you immediately notice the high windows (good for crowd gazing during lunch time) and casual seating. The color scheme is warm and
so are the staff greetings. The upstairs seating gives you a panoramic view and is quieter. The Dinner Menu is divided into several categories including small plates (think tapas), soups and salads, large (not exaggerating) plates, and sides. Already there have been rave reviews on the lobster mac 'n' cheese, onion soup, and the tilapia tacos. Portions are generous (small is definitely not tiny). The Lunch Menu is more limited and features sandwiches (try the beef short rib) and salads (the Bolt is very popular). Prices vary and are commensurate with the item ordered. Oh, and please save room for dessert!

Bolt Bistro & Bar: 219 Fayetteville Street, Raleigh; Hours: Lunch M-F 11:30am-3pm, Dinner T-Th 5-9pm, F-Sat 5-11pm, Lounge T-Sat 4pm-2am; Contact: 919.821.0011, Website,




Links to Continuation Pages

The Bargain Buzz...
Wannit? Come 'n get it!
Cary Academy - 2013 Holiday Shoppe has something for everyone....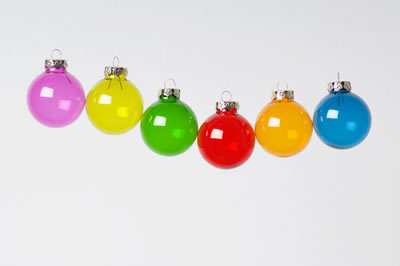 From candles to cookies, cupcakes and other culinary creations. Fashions for men, women and children of all ages and accessories for your home. Gifts for everyone on your holiday shopping list, including lovers of books or birds, sports enthusiasts, musicians and even the family pets!
Unique and one-of-a-kind pottery, art and jewelry from vintage to modern and everything in between! Cary Academy campus: 1500 N Harrison Ave. Thurs. Nov 29th 9:30am-5pm, Fri. Nov 30th 10am-5pm and 6:30pm-9pm, and Sat. Dec 1st 10am-4pm. Website.
Seeing is Believing!!!
Cameron Village Open House - Thursday November 15th from 5 - 8 pm. A visit from Santa - bring your cameras! Clowns & jugglers, Real Snow Sliding Slope, Raleigh Boychoir, Music & Entertainment on every block , Window decor contest, Gifts for the kids and lots more! Get a $25 gift certificate when you spend $100. (Limited to first 800 guests.)
St. Timothy's School Open House (A Day in the Life...) is Thursday, November 15 from 8:15 am - 11:00 am. If you would like to learn more about our unique offerings, please join us. This open house allows parents to sit in a classroom of choice for 10 minutes to see firsthand how a class is conducted before moving on the the next classroom. To RSVP or receive more information, please contact Cathy Clement, Director of Admissions at Email cclement@sttimothys.org.
Courtney L. Bell Jewelry Trunk Show Lavender & Lace - Courtney Bell makes each piece of jewelry by
hand, often incorporating vintage brooches and chains. She uses high quality sterling, gold filled and plated components along with seashells, many of which she finds on North Carolina beaches. Combining art with nature, each piece of her jewelry is one of a kind.
Mark your calendars to attend Trunk Show at Lavender and Lace on Saturday, December 15th from 11am to 4 pm or Saturday December 22nd from 11am to 4pm. Or call for an appointment.
Phone: 919-696-8262, Email: courtney@courtneybelljewelry.com. Website
ANDERSON FOREST HOME FOR SALE ~ Just Reduced - $499,900
3221 Anderson Drive - Click Here for Details Renovated, 2523 SF, 4 BR's, 3 Full Baths, .26 acre
Please contact Jill C. Rekuc, Broker Owner - Olde Raleigh Real Estate
(919) 389-0555
CRS, CLHMS, LHMG Board Member
Email: jillcrekuc@nc.rr.com Website
The Insiders - Would you like to know the activity in your neighborhood, specific to your home? Sign
up for automated email reports of homes for sale in your neighborhood, prices of recently sold homes as well as overall market stats for homes comparable to your specific home. This report includes interactive maps, charts and home details. You can choose to receive the email every 2, 4, or 8 weeks, or just view it one time. Want to Get IN the Know for the real estate market in your neighborhood? Sign up for your free report. Click Here
Kenna Custom Painting, Inc. is available to tackle your residential painting needs. With their great
crews that perform very professional jobs on residential homes, you won't believehow quiet and unobtrusive they are. So if you have that "itch" to freshen up your home, interior or exterior before springtime, contact them now. Call 919-855-0082 or Email: kennapaint@bellsouth.net. Website.
Join My Blog Simply-Refined: I can help you with your Holiday Decor! I am an Interior Designer that
can inspire and help you with your designs and decorating needs. Call Zaytoun Interiors if you're finally ready to decorate or re-decorate your home or office. What's your style? If you're not sure, I can help you tap into your inner self and find what makes you want to come home again. Website, Email, Phone: 305-793-8510.
Correction to our Flower and Flour Confectioners article from Nov. 5th issue.
Flower and Flour serves greater Wilmington, NC for weddings and events, however, all of you who live in and around the Triangle may order their famous macarons and sugar cookies Just call or email to place your orders. Contact Flower and Flour - phone: 910-458-8557; Email Orders: cake@flowerandflour.com; Website
Did You Know? For every $100 spent at a locally-owned business, $68 stays in the local economy compared to only $43 if spent at a national chain. Please support our local business! This is what The Beltline Buzz is all about.
For More Bargain Buzz ... Click Here
_
___________________________________________________________________
| | | | | |
| --- | --- | --- | --- | --- |
| | | | | |
TheBeltlineBuzz Welcomes New Subscribers

Thanks to you, our readers and advertisers, we have over 9,000 weekly subscribers.

We look forward to your continued ideas, articles and postings that help us spread the Buzz about Fashion, Food, and Fun in the Triangle.

It's easy to send us your submissions. Go to our website and click Articles and post your article. To ask about advertising, just click on Advertise. To check out past issues, click Archives .

We hope you continue to enjoy the Buzz and share it with your friends. It's a great way to find out what's going on in and around the Triangle with some humor and entertainment.

Your busy Bees at The Beltline Buzz are working hard to spread the word on what's going on around the Triangle. Because the Buzz is all about You!!





| | | | | |
| --- | --- | --- | --- | --- |
| | | | | |
The Beltline Buzz items are selected by our editors. No one can pay to be featured on The Beltline Buzz.. That's what advertising is for, and it's always labeled as such. Selling ourselves (literally) would destroy the legitimacy, integrity, and fun of The Beltline Buzz. Plus, we'd never earn your trust that way. So we'll never make a dime off your meal at a restaurant nor a penny from the sale of the latest accessory we told you about.


That said, on occasion, we will send out "Dedicated" e-mails on behalf of sponsors. You'll recognize them from the subject line: "The Beltline Buzz Dedicated E-mail." Yes, these are paid for. And, no, we would never sell our subscriber list to anyone. Not for any amount of money.

We hope that you continue to enjoy your Beltline Buzz. We look forward to delivering it.