Ark Country Store Newsletter
August 2013
Greetings!

The dog days of summer will be gone soon and that means hunting season is just around the corner!
Kick off your season right at the
Ellis County Wildlife Expo 2013
- August 10
th
, from 9am - 4pm. Pick up your FREE tickets in advance at our store or one of the sponsors below.
New this year are the latest trucks and cars from Waxahachie Autoplex, new vendors including wildlife guides, a fishing pond for the kiddos and food onsite from Chick-Fil-A. We hope to see the whole family at this fun filled event!
Texas Tax Free Weekend is August 9-11. Mark your calendars and plan your shopping! Buy all your back to school clothes not just for the kiddos, but for the whole family!
Our low cost vet clinic was a success! We've scheduled our next Vet Clinic for Saturday, August 24th from 1-2:30pm. Remember to stop by the store and pick up a little treat for your pet after they visit the vet!
We appreciate your business,
Ark Country Store
Ellis County Wildlife Expo 2013
Join us for the 2013 Ellis County Wildlife Expo August 10 at the Waxahachie Civic Center in Waxahachie, TX from 9 am-4 pm. Sponsored by Ark Country Store, this year's Expo will again be a "can't miss" event at a top-class facility with full air conditioning & parking. Come hear ...
2013-2014 Texas Hunting Season Dates Now Available
The 2013-2013 Texas Hunting Season dates have been released! Follow the links below to find out more information:
Fall Garden Planting
Yes, you heard us correctly. We know it's late July or early August, and it's hot. But it's also time to start thinking about your fall garden and preparing your beds. First, take a look at your beds. Pull out the summer plants that are done producing and look for weeds. Take the time now to remove ...
Fall Cow-Calf Management Reminder
Here are some general cow-calf management reminders for the fall season. This information has been adapted from the "Beef Cow Herd Calendar" developed by the Oklahoma State University Cooperative extension Service.
Check your financial management plan and make appropriate adjustments before the end of the year. Monitor the herd continuously for health problems. Treat cows for internal parasites if needed. ...
Texas TAX-FREE Weekend 2013 Aug. 9th - 11th
Don't miss out on Texas Tax Free Weekend! The tax free weekend for general merchandise purchased in Texas is scheduled for August 9 - 11, 2013 and applies to the following items: Clothing (belts with buckles, caps, jeans, shirts etc.) and footwear under $100 School supplies under $100 Backpacks under ...
Beating the Heat-Caring for Performance Horses In Hot Weather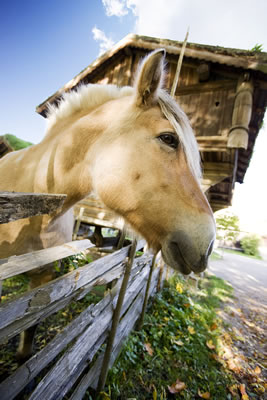 By Karen E. Davison, Ph.D., Purina Mills, LLC Heat and humidity put an added burden on horses during training, showing and hauling. Horses are actually better equipped to work in cold weather than in the heat. They build up a tremendous amount of body heat due to the internal heat produced by fiber digestion and the large mass of ...