Ark Country Store Newsletter
January 2013
Happy New Year from Ark Country Store!!

Are you 100% satisfied with your pet food? Our customers love Purina Exclusive! Read below to see what customer Kathy Smith has to say about Purina Exclusive.

Congratulations to the winners of our December Deer Photo Contest on Facebook! Emily and Joshua Frost won 5 FREE Quick Draw Deer blocks!

As a service to you, Ark Country Store is proud to offer low-cost vet clinics with Dr. Mac Todd on the 4th Saturday of every month! See the Ark Country Store 2013 Calendar for details.

We appreciate your business from last year! We'll see you in 2013!

Thanks,
Ark Country Store
Ark Customers Win World Series of Team Roping Event
Courtesy: Jennings Photography

Congratulations to Ark Country Store customers Bobby Weir and Shane Boston who won the World Series of Team Roping on December 14 in Las Vegas, NV! This event, the Bloomer Trailers #10 - Low Amateur World Series of Team Roping Finales VII was the first time Shane and Bobby entered together as a team. Shane had competed ...
Read More »
Purina Exclusive Pet Food Customer Testimonial
Courtesy:
Kathy Smith

Our dogs are truly treated like royalty. They are like children to us. We appreciate their unconditional love and devotion. Through the years we've tried many types of dog food, including the "breed specific" brand that has a picture of a Chihuahua right on the package. Then about 3 years ago someone ...
Winter Nutrition For Your Cattle
Taking shortcuts on your cattle's nutrition during the winter months could risk next year's calf crop, this year's weaning weights, and the long-term viability of your herd. According to information from University of Minnesota extension beef experts, winter feeding programs vary for each cattle enterprise. Feeding programs are dependent on variables such as: * Forage quality. * Cost and availability ...
Winter Care For Horses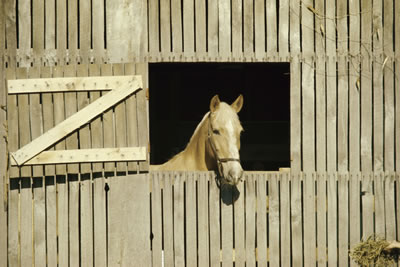 Cold weather presents horses with some specific nutritional and management demands. As winter arrives, it is a good idea to evaluate horses' housing and feeding programs to ensure that horses get through the cold weather in good shape. All warm-blooded animals have a critical ...