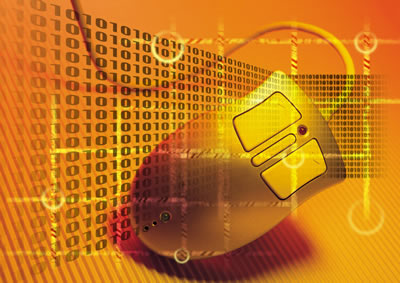 Help us become tech savvy!
We need your help! Answer one question and help us determine how to broadcast SADS seminar footage.

Valentine's Day Special
Support the SADS Foundation by purchasing these beautiful hand-crafted earrings.

Visit the SADS Store to see other styles and make your purchase today!

Upcoming Events



February-Launch of the 16th annual "No Ball at All" campaign!

Benefit Dinner in Fayetteville, AK-Feb. 9, 2010

Brian Price Jumpathon in Dallas, TX- Feb 12, 2010

Brianna Badger Memorial Foundation Starry Night Gala in Denver, CO- Feb 2, 2010

ADAMS "Prom" night Benefit in Mundelein, IL- Feb 27, 2010

Ben Curtis Charity Golf Day in Australia- Mar 19, 2010

To add to your special fund-raising event please contact Laura or call 800-783-7723


Follow us now
Greetings!
We have so much going on, we're sending you another E-newsletter to keep you up to date on the latest from the SADS Foundation.
Reminder--Family Seminar

this Saturday!!
It's not too late to register for this SADS Family Seminar!
Where: Andaz West
Hollywood Hyatt
8401 Sunset Boulevard
West Hollywood, CA
Panorama Room--Rooftop
In addition to International Long QT expert Dr. Michael Ackerman, we will also be featuring a youth panel--four speakers ages 16 and up will share their stories of how they live and thrive with a SADS condition!
Registration is

free

(parking is $10) and includes light refreshments.
Space is limited--please call 800-786-7723 or e-mail
Joanne
to register today.

This beautiful venue graciously provided by Jackie and Ron Vines on behalf of
Fore a Good Kaas
, in memory of Robbie

.



Special thanks to the Andaz West Hollywood for their generous support
National Wear Red Day
On February 5, 2009, the SADS Foundation is joining with women, companies and organizations in cities across the U.S. for "National Wear Red Day!"
"The "Wear Red"campaign is a great way to raise aware
ness that women play a major role in their family's heart health." - Michael J. Ackerman, M.D., Ph.D., SADS Foundation Board President
Research findings indicate that Long QT Syndrome (LQTS) affects females by a ratio of 10 to 1. This discrepancy is likely caused by hormones that affect the IKr Channel. Further, duringpuberty, the QT interval in boys shortens, leaving adult womenwith a longerQT interval than adult men. In the congenitallongQT syndrome, adult women also have longer QT intervalsthan adult men. Therefore, women are more often clinicallyaffected by this syndrome than men, in spite of the equal sex-distributionof the disease genotype. Studies have also shown that women are more at risk than men of developing arrhythmias in response to QT prolonging drugs.
Because women make approximately 80% of health care decisions for their families, they should watch for warning signs of SADS conditions, and alert their physicians when warning signs occur.
Join us in supporting women and children's health by wearing red next
Friday, Feb. 5th
!
Sincerely,


Alice, Laura, Joanne, Heidi and Adrienne



SADS Foundation




508 East South Temple, Suite 20

2


Salt Lake City, UT 84102