Monday 8am-7pm
Tuesday thru Friday 8am-5pm
Closed weekends
Boarding pick-ups on Sunday at 5pm by special arrangement
Upcoming Holiday Hours
Labor Day Monday, Sep. 2nd CLOSED
Dr. Lewis will be out of town on vacation the week of August 12th. The clinic will be open for phone calls and to dispense medications.
Did you know that our clinic has a Facebook page?

We use it to post interesting links or articles, as well as news updates regarding food recalls or other important information. We also love to see what our patients are up to at home, so you are welcome to post pictures of your cat there as well. Click on the Facebook icon above to visit our page.
In Memoriam

In honor of our feline friends who have recently passed...
Artemis H.
Bonegnasher B.
Cat M.
Chessie L.
Cosette R.
Eleanor M.
Hope P.
Hugo K.
Jaime R.
Lindsey G.
Lucky M.
Nemo S.
Sampson K.
Shadow B.
Sonny M.
Thalia O.
Tom Kitten G.
Chessie L.
And our special hedgehog friend Petunia S.
Helpful links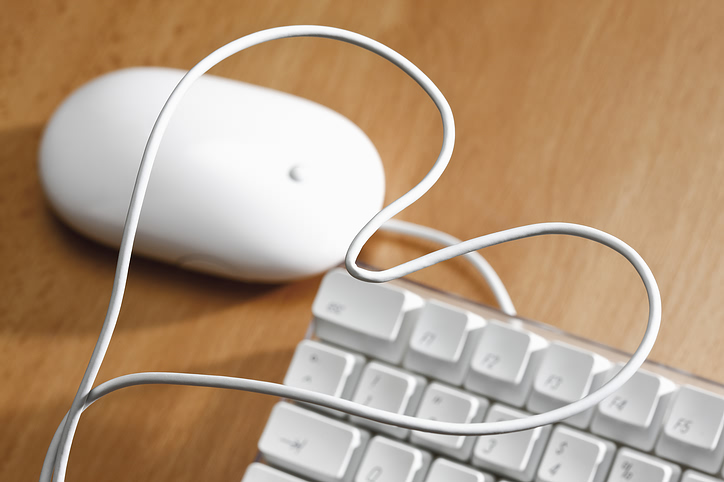 For more information about getting your cat to the vet, and keeping him healthy, visit the following links:


Contact Us

www.RiversideCatHospital.com
phone: 517-347-2287
4632 Okemos Rd.
Okemos, MI 48864

Wellness Packages
Riverside Cat Hospital offers Wellness Packages designed to make caring for your cat easy!
Wellness Packages are offered in 3 levels for different life stages. Each package level includes "wellness" exams at recommended intervals, all recommended vaccines, fecal testing for parasites, and unlimited nail trims at no additional charge. Kitten Wellness Packages also include feline leukemia testing and the complete series of kitten visits and vaccine boosters. Senior packages include senior screening bloodwork, or thyroid or kidney bloodwork for senior patients with thyroid or kidney disease.
In addition to all of the wellness care listed above, cats with our wellness packages are also entitled to free, unlimited visits with no additional physical exam charges. So you don't have to worry about exam charges for unexpected vet visits if your cat gets sick.
Call and ask about a wellness package for your cat today!
YOU, YOUR CAT,
AND YOUR VETERINARIAN

Be part of a winning team!
Although cats are the number one pet in American households, outnumbering dogs by almost ten million, they see the vet much less often. Our pet cats aren't getting the veterinary care they need. Partner with us to change this trend and help our pet cats live the healthy lives they deserve!
"My cat seems perfectly healthy. He
doesn't need to visit the vet!"
Unfortunately, we hear this all too often. Here are some common misconceptions that people often have about cats and vets:
"Cats are healthier and don't get sick as often as dogs." In truth, cats are often very skilled at hiding signs of illness, and many pet owners don't realize that there is a problem until their cat is very ill.
"My cat lives indoors so she is not exposed to anything that might make her sick." While it is true that indoor cats are less likely to get injured outdoors, they can still be exposed to things indoors that can cause problems, such as houseplants, string, household cleaners, and prescription or over-the-counter medications. Indoor cats are also equally at risk of age-related problems as outdoor cats.
"My cat pees on the floor when he's mad at me. The vet can't help with that." Contrary to popular belief, cats are not vindictive animals. If your cat isn't using his litter box, he's probably trying to tell you there's a problem! Veterinarians are trained in addressing a variety of behavior problems, from litter box issues to destructive scratching to feline aggression.
Because cats age faster than people do, regular vet visits are crucial. A once yearly visit for your cat is equivalent to a person visiting the doctor or dentist only once every 5 years!
Cats are experts at hiding signs of illness until the problem is serious. Let's think about what our cats like to do all day: Sleep, eat some breakfast, take a bath, sleep some more, get up and move to a sunny patch, sleep, get up and chase a bug for 10 minutes, sleep, eat some dinner, sleep, another bath, and sleep again. Well, you get the picture.
Now, let's think about what a sick cat might do. Probably all of the above, unless he is very sick. By then you have missed the opportunity to treat the illness early on. Now the treatment may cost more, and your cat may not respond as well as if the illness was treated earlier on.
Do yourself and your cat a favor and bring him or her for regular visits every 6 months. Preventative care for your cat is good financial planning too!
"But it is so hard to get my cat into the carrier, and he hates coming to the vet!"
We understand that vet visits for cats can be stressful. Fortunately,there are some simple steps you can take to make your cat's next visit a little easier.
Get your cat used to traveling. Frequent short trips can help get him accustomed to being in the car. If possible, start with regular trips when your cat is young.

Keep your cat's carrier out and accessible at all times. Make it a friendly, inviting place. Put a soft towel or familiar-smelling blanket inside, along with some favorite toys and treats. Start feeding your cat close to, and eventually even inside the carrier. Your cat will be much more comfortable and more likely to go into his carrier if it is a familiar, inviting place for him.

Cover your cat's carrier with a blanket or towel to provide your cat a "hiding space". This will help him to feel more secure in unfamiliar surroundings.

Consider bringing your cat to the vet for simple things like a weight check or just a quick visit to get some treats and petting from clinic staff. Your cat will be less likely to be nervous if he remembers that it wasn't so bad the last visit!

Encourage your cat to travel on an empty stomach. Withholding food for a few hours before the trip can help to prevent car sickness, and may also make your cat more receptive to treats or food offerings during the vet visit.

Choose a carrier with a top opening as well as a front opening. It is often easier to get your cat in from the top rather than trying to push him in the door. Some carriers even open completely for easier access. In any case, be sure that the top of your cat's carrier can be easily removed. This will allow your cat to stay in the bottom of his carrier during most of his vet visit, and will help him to feel more secure.

Choose a vet clinic whose staff is dedicated to making your cat's visit go smoothly. Riverside Cat Hospital is actively pursuing certification as a "Cat Friendly Practice". This special certification from the American Association of Feline Practitioners helps to identify clinics who have taken special steps to excel in feline practice.
"Once I get my cat to the vet, what can we expect?"
Depending on what your cat is coming in for, your visit may be brief or more involved. Throughout the visit, from the time you enter and check in, to your time in the exam room, our staff will work hard to help you and your cat feel welcome.
To make vet visits as smooth and stress-free as possible for our patients and clients, our practice has made the effort to become more "cat-friendly". In our waiting area, we have provided room for you to place your cat carrier on a table, instead of on the floor. This provides your cat with a better view and helps alleviate anxiety. There are no barking dogs or dog smells here to frighten your cat. Both of our exam rooms offer padded window seats for your cat to enjoy the view outside during his visit. And our staff regularly reviews feline-friendly handling techniques, developed to make vet visits go more smoothly and reduce fear and anxiety in our cat patients.
If your cat must undergo a procedure while here at the clinic, our policy is to allow clients to be present with their cat when possible. This helps clients to better understand and take an active role in their cat's veterinary care, and improves communication between clients and veterinary staff.
Ask Izzy
Izzy has asked us to use this month's column to remind everyone about the importance of microchipping. Every week, we find a news item about a lost pet reunited with their family after many months or even years, sometimes hundreds of miles away from home. We have even identified "stray" cats here at the clinic - cats who are brought in lost or with injuries, and who are ultimately reunited with their families because we found their microchip. With microchip ID systems so widely available now, we see no reason why each and every cat should not be able to take advantage of this potentially life-saving technology.
Getting your cat microchipped is quick and easy. It takes about five extra minutes at your cat's next regularly scheduled visit, and is as simple as a routine injection. Most cats hardly notice that they've been poked!
Once your cat has been "chipped", be sure to have the microchip number registered to you as the cat's owner. This will ensure that you will be contacted if your cat is ever lost and the microchip is identified. If you have your cat microchipped at our clinic, we take care of all the registration and fees for you, so there is NO extra hassle!
Now you can sit back and relax, knowing that if you cat ever becomes lost, you have provided an extra measure of security that he will be returned to you.
Signed,

Izzy


The Last Word
Hope you and your feline family are having a great summer!
Dr. Kerry Lewis
Riverside Cat Hospital