THIS WEEK IN TORRANCE
Watch THIS WEEK IN TORRANCE with anchors Jin Chun and Ben McCain. Make sure to t
une in every week for news reports that affect our community!
EARTH DAY EVENT
SATURDAY, APRIL 20, 2013
10 AM - 2 PM
TORRANCE COURTHOUSE PARKING LOT
TORRANCE CENTENNIAL COLLECTIBLE DVD BOX SET
ON SALE NOW | $20 DVD SET ONLY, $25 WITH DELIVERY
Purchase a piece of history and own your copy of the Torrance Centennial Collectible DVD box set. With over 18 Hours of Historical Film, Special Footage from Centennial Events, Tours of Torrance Historical Homes, Centennial Interviews with Current and Former Mayors, and Much More! Available for purchase at TorranceCentennial.Org, the Torrance Historical Society Museum and the Office of Cable and Community Relations during regular office hours. For more information Read More...
TORRANCE CERTIFIED
FARMERS MARKET
SATURDAY, MARCH 30, 2013
8 AM - 1 PM
CHARLES H. WILSON PARK
Find fresh produce, local products, meat and eggs, flowers and breads, good food and lots of fun at the Torrance Certified Farmers' Market! Year 'round, rain or shine, in the parking lot of Wilson Park, adjacent to the Dee Hardison Sports Center. Read More...
E-mail questions, comments,
and suggestions to
| | |
| --- | --- |
| VOLUME 3 | ISSUE 12 | March 28 - April 3, 2013 |
TORRANCE LIBRARY VIDEO CHALLENGE
MONDAY, APRIL 1, 2013 - WEDNESDAY, JULY 31, 2013
Torrance Public Library presents a special video challenge for Library users. Tell why the Torrance Library is important to you for your educational, recreational, business,and cultural needs via a video between 3 and 7 minutes long and get the chance to win an award, have your film featured on Torrance CitiCABLE, and the Torrance Public Library Website. Submissions will be judged by a panel of Torrance citizens; with prizes awarded for Youth, grades 8 and under, Teen (grades 9 through 12), and Adult (age 18 and over). All films chosen as finalists will be shown in a special program at the Torrance Public Library. Submissions are due by July 31, 2013. For more information, Read More...
TORRANCE THEATRE COMPANY PRESENTS
12 ANGRY MEN
THURSDAY, MARCH 28 TO SATURDAY, MARCH 30, 2013 | 8 PM
ALL TICKETS ARE $25
1316 CABRILLO AVE
This is your last chance to come and watch 12 Angry Men by Reginald Rose. This show is a contemporary classic about a young man on trial for allegedly murdering his father. Although it seems to be an open and shut case, there is but one lone juror among the twelve who is not convinced that the boy is guilty. This play's enthralling and controversial debate over this young man's fate will keep you on the edge of your seat in anticipation of its final resolution. The show starts at 8 p.m. on Fridays and Saturdays and 2 p.m. on Sundays. For more information, Read More...
TEENZONE: READY FOR THE WIIKEND
FRIDAY, MARCH 29, 2013 | 3 PM | FREE
KATY GEISSERT CIVIC CENTER LIBRARY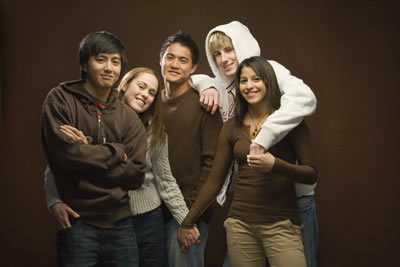 If you are a Teen, come to this free event for friendly and interactive competition.
TeenZone is a series of interactive and entertaining programs designed specifically for teens and is Sponsored by the Friends of the Torrance Library. For more information, Read More...
BIRDING BY EAR
SATURDAY, MARCH 30, 2013 | 8:30 - 11 AM | $5
MADRONA MARSH NATURE CENTER AND PRESERVE
Birding by ear is a unique and important tool for birders both new and experienced. Join Tracy Drake and Ron Melin, as they teach you how to identify birds by their song. This event is for ages 12+ and pre-registration is recommended. The event is $5 per person. To register and for more information please contact the Madrona Marsh Nature Center, for more information, Read More...
TOUR DE TORRANCE
BIRDING "HOT SPOTS" OF THE SOUTH BAY
TUESDAY, APRIL 2, 2013 | 8 - 10:30 AM | FREE
MADRONA MARSH NATURE CENTER AND PRESERVE
Take a stroll with Dave Moody and Ron Melin as you identify the different species of birds at the Madrona Marsh Preserve as well as other parks throughout the City of Torrance. This walk is welcome to all ages and is free. This event re-occurs on the 1st, 3rd & 5th Tuesday of every month. For more information, Read More...
Torrance eNewsletter is a weekly publication of the City of Torrance. The purpose is to highlight activities and events that are happening within our community. A new eNewsletter will be published each Thursday at 4 p.m. You can sign-up by going to
TorranceCA.Gov eNewsletter
.