THIS WEEK IN TORRANCE
Watch THIS WEEK IN TORRANCE with anchor Jin Chun. Make sure to t
une in every week for news reports that affect our community!
TORRANCE CERTIFIED
FARMERS MARKET
TUESDAY, FEBRUARY 26, 2013
8 AM - 1 PM
CHARLES H. WILSON PARK
Find fresh produce, local products, meat and eggs, flowers and breads, good food and lots of fun at the Torrance Certified Farmers' Market! Year 'round, rain or shine, in the parking lot of Wilson Park, adjacent to the Dee Hardison Sports Center. For more information, Read More...
TORRANCE CENTENNIAL COLLECTIBLE DVD BOX SET
ON SALE NOW | $20 DVD SET ONLY, $25 WITH DELIVERY
Purchase a piece of history and own your copy of the Torrance Centennial Collectible DVD box set. With over 18 Hours of Historical Film, Special Footage from Centennial Events, Tours of Torrance Historical Homes, Centennial Interviews with Current and Former Mayors, and Much More! Available for purchase at TorranceCentennial.Org, the Torrance Historical Society Museum and the Office of Cable and Community Relations during regular office hours. For more information Read More...
E-mail questions, comments,
and suggestions to
| | |
| --- | --- |
| VOLUME 3 | ISSUE 8 | February 21 - February 27 , 2013 |
SPLENDOR OF MADRONA MARSH
A PHOTOGRAPHY EXHIBIT BY DICK MCGREEVY
FRIDAY, FEBRUARY 22, 2013 | 8 PM
MADRONA MARSH NATURE CENTER AND PRESERVE
View the works of artist Dick McGreevy that portray the beauty of the Madrona Marsh. The exhibit ends today and is completely free to the public, however donations are accepted.
Read More...
LEARNING TO COPE WITH STRESS
SATURDAY , FEBRUARY 23, 2013 | 9:30 - 11:30 AM
TORRANCE AIRPORT COMMUNITY ROOM

Do you ever feel too overwhelmed with stress? If you do, the Torrance branch of American Association of University Women present speaker Lucia Galante Johnson, RMT and CEO of the Reiki Center, who will lead a discussion on stress management therapy and corporate wellness. For more information on
TORRANCE ART MUSEUM PRESENTS
PARADOX MAINTENANCE TECHNICIANS
SATURDAY , FEBRUARY 23, 2013 | 11 AM - 5 PM
TORRANCE ART MUSEUM
Come to the Torrance Art Museum to see a comprehensive manual to contemporary painting from Los Angeles and beyond. Artworks are compiled by Max Presneill and Jason Ramos and feature works from various artists. For more information on this free event, Read More...
THE SOUTH BAY COASTLINERS PRESENT
ANNUAL BARBERSHOP HARMONY
SATURDAY , FEBRUARY 23, 2013 | 2 PM & 8 PM
JAMES R. ARMSTRONG THEATRE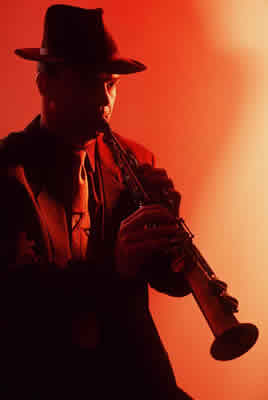 Today is your lucky day! There are two opportunities to enjoy an evening of classic barbershop harmony at this very special annual event. The first show is at 2 p.m. and another performance is at 8 p.m. General Admission ticket prices are $27.50. For more information, Read More...
MERCURY STAGE & THEATRE COMPANY PRESENTS
LADY PATRIOT
SATURDAY , FEBRUARY 23, 2013 | 7:30 PM
GEORGE NAKANO THEATRE
Come watch this wonderful new play written by playwright and actor Ted Lange (of Love Boat fame) which contains carefully researched history, intrigue, and romance based on actual U.S. historical events. The play is presented in association with South Bay Conservatory and the Torrance Performing Arts Consortium. General Admission is $20, for more information, Read More...
PAGES AND PIZZA: A TEEN BOOK GROUP
TUESDAY , FEBRUARY 26, 2013 | 4 PM
SOUTHEAST LIBRARY

Come to Pages and Pizza, a teen book group at the Southeast Library. Meetings are held on the fourth Tuesday of the month at 4 p.m. This group is free and is sponsored by the Friends of the Torrance Library. Registration is required, for more information, Read More...
Torrance eNewsletter is a weekly publication of the City of Torrance. The purpose is to highlight activities and events that are happening within our community. A new eNewsletter will be published each Thursday at 4 p.m. You can sign-up by going to
TorranceCA.Gov eNewsletter
.