THIS WEEK IN TORRANCE
Watch THIS WEEK IN TORRANCE with anchor Jin Chun. Make sure to t
une in every week for news reports that affect our community!
CITY HALL AND ALL TORRANCE LIBRARIES CLOSED
MONDAY, FEBRUARY 18, 2013
ALL DAY

In honor of President's Day, City Hall and all Torrance Libraries will be closed on Tuesday, February 12, 2013. Outside library material returns will be open and online resources will also be available.
Read More...
TORRANCE CENTENNIAL COLLECTIBLE DVD BOX SET
ON SALE NOW | $20 DVD SET ONLY, $25 WITH DELIVERY
Purchase a piece of history and own your copy of the Torrance Centennial Collectible DVD box set. With over 18 Hours of Historical Film, Special Footage from Centennial Events, Tours of Torrance Historical Homes, Centennial Interviews with Current and Former Mayors, and Much More! Available for purchase at TorranceCentennial.Org, the Torrance Historical Society Museum and the Office of Cable and Community Relations during regular office hours. For more information Read More...
E-mail questions, comments,
and suggestions to
| | |
| --- | --- |
| VOLUME 3 | ISSUE 7 | February 14 - February 20 , 2013 |
MALE INTELLECT, AN OXYMORON?
FRIDAY, FEBRUARY 15, 2013 | 8 PM
JAMES R. ARMSTRONG THEATRE
Laugh non-stop as Robert Dubac ransacks his brain to answer the age-old question, "What do women want?" All while drinking a beer. Dubac has crafted a hysterical one-man multi-character show that tackles the battle of the sexes with precision and wit. The show starts at 8 p.m. and tickets go for $35 General Admission and $27 for Season Subscribers. Read More...
BASKETS FULL OF QUILTS AND MORE
SATURDAY , FEBRUARY 16, 2013 | 10 AM - 5 PM
TORRANCE CULTURAL ARTS CENTER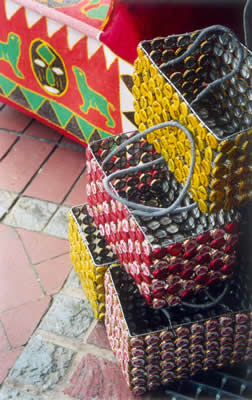 Come to the Torrance Cultural Arts Center to view over 200 member quilts and garments on display in the Quilt Gallery. Also, browse through the many quilting supplies from your favorite vendors. Admission is $8 and children under 10 are free. Read more...
PAUL LIVIO AND THE RIVERSIDE ASTRONOMICAL SOCIETY
STAR PARTY
SATURDAY , FEBRUARY 16, 2013 | 6:30 - 8:30 PM
MADRONA MARSH NATURE CENTER AND PRESERVE
Do you know what's visible in the winter sky? Do not miss the chance to discuss and view Mars and Jupiter and the early evening stars with Paul Livio and the Riverside Astronomical Society. This event is completely Free! Read More...
ERTH'S DINOSAUR PETTING ZOO
SUNDAY , FEBRUARY 17, 2013 | 2 PM
JAMES ARMSTRONG THEATRE
Come see this visual feast in an extraordinary performance that takes kids and adults on an interactive prehistoric journey through an incredible cast of dinosaurs that inhabited Australia millions of years ago. Children will get up close and personal with these amazingly life-like creatures. Erth's menagerie of ancient beasts, from the adorable baby Dryosaurs to the awe-inspiring giant Allosaur, are all brought to life via various forms of human powered puppetry. Come early and enjoy an art project provided by Art To Grow On Children's Art Center, Inc. General Admission is $20 and $18 for Season Subscribers. Read More...
GROW YOUR BUSINESS
TUESDAY , FEBRUARY 19, 2013 | NOON
KATY GEISSERT CIVIC CENTER LIBRARY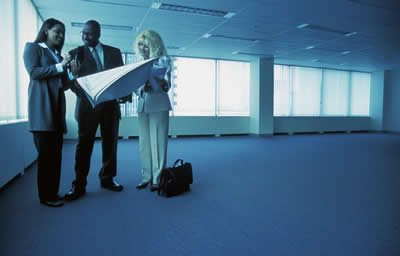 Grow Your Business is a free presentation in conjunction with ReferenceUSA. Entrepreneurs and business owners will learn how to use the ReferenceUSA database to find critical information including locating vendors, networking with other businesses, understanding community demographics, and surveying locations for expansion. This workshop is free, and repeats at 3:00 p.m. No registration is required. Read More...
Torrance eNewsletter is a weekly publication of the City of Torrance. The purpose is to highlight activities and events that are happening within our community. A new eNewsletter will be published each Thursday at 4 p.m. You can sign-up by going to
TorranceCA.Gov eNewsletter
.