THIS WEEK IN TORRANCE
Watch THIS WEEK IN TORRANCE with anchor Jin Chun. Make sure to t
une in every week for news reports that affect our community!
TORRANCE CERTIFIED
FARMERS MARKET
SATURDAY, FEBRUARY 2, 2013
8 AM - 1 PM
WILSON PARK
Find fresh produce, local products, meat and eggs, flowers and breads, good food and lots of fun at the Torrance Certified Farmers' Market! Year 'round, rain or shine, in the parking lot of Wilson Park, adjacent to the Dee Hardison Sports Center. Read More...
CELEBRATE GROUNDHOG DAY
SATURDAY , FEBRUARY 2, 2013
2 PM
SOUTHEAST LIBRARY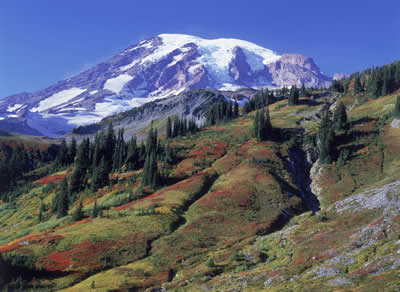 Celebrate this uniquely American tradition with a story and craft about the groundhog. This program is free, sponsored by the Friends of the Torra
nce Library, and is intended for school aged children.
Read More...
KATY GEISSERT LIBRARY OPEN
SUNDAY, FEBRUARY 3, 2013
1 - 5 PM

The Katy Geissert Library will be open to the public between the hours of 1 to 5 p.m. on Sunday, February 3, 2013.
Read More...
TORRANCE CENTENNIAL COLLECTIBLE DVD BOX SET
ON SALE NOW | $20 DVD SET ONLY, $25 WITH DELIVERY
Purchase a piece of history and own your copy of the Torrance Centennial Collectible DVD box set. With over 18 Hours of Historical Film, Special Footage from Centennial Events, Tours of Torrance Historical Homes, Centennial Interviews with Current and Former Mayors, and Much More! Available for purchase at TorranceCentennial.Org, the Torrance Historical Society Museum and the Office of Cable and Community Relations during regular office hours. For more information Read More...
E-mail questions, comments,
and suggestions to
| | |
| --- | --- |
| VOLUME 3 | ISSUE 5 | January 31 - February 6 , 2013 |
DOWNTOWN TORRANCE MARKETPLACE
THURSDAY, JANUARY 31, 2013 | 4 - 8 PM
CORNER OF EL PRADO AND SARTORI AVENUES
(Plaza behind Buffalo Fire Dept. - Old Torrance)
Start your weekend early at the Downtown Torrance Market Place! Every Thursday, Old Torrance is taking to the streets with gifts, arts & crafts, vintage treasures, jewelry, antiques, and more!
Also, Dave Brownlee will be onsite ready to appraise your antiques and DJ Ozzie will be downtown setting the tone with toe-tappin' music and announcing the winners of the opportunity drawings! Checkout the Happy Hour Specials offered at the local stores and restaurants -- it's ALL about YOU!
Make an evening out of it -- seeing, shopping, sipping and supping at the local restaurants!
Red Car Brewery & Restaurant - 1266 Sartori Ave.
Tortilla Cantina - 1225 El Prado Avenue (Corner of Sartori Ave.)
Buffalo Fire Dept. - 1261 Cabrillo Ave.

1321 Taproom Bistro - 1321 Sartori Ave.

Antigua Cafe, International Deli & Catering - 1231 Cabrillo Ave., Suite #103

La Capilla - 1332 Sartori Ave.

Lucio's - 1605 Cabrillo Ave.

Amore Vino - 1441 Marcelina Ave.
Just Luigi's - 1437 Marcelina Ave.

Keegan's Pub & Grill - 1434 Marcelina Ave.

Crest Restaurant & Bar - 1625 Cabrillo Ave.

Yuzu Sushi Bar - 1231 Cabrillo Ave.

Torrance Produce Market-Deli - 1303 El Prado Ave.

Old Torrance Coffee & Tea - 1413 Marcelina Avenue

Fosters Freeze - 1624 Cravens Ave.

Torrance Bakery - 1341 El Prado Ave.
ATLANTIC STEPS
FRIDAY, FEBRUARY 1, 2013 | 8 PM
JAMES ARMSTRONG THEATRE
Come watch Atlantic Steps in an international touring adaptation of the phenomenally successful Irish show Fuaim Chonamara. It tells the inspiring story of Ireland's oldest dance form, portrayed through the music, song, dance, and energy of the Connemara region. Centered around the joyful dance and unbridled enthusiasm of Brian Cunningham, the show continues to move audiences to their feet, bringing sean-nos dance to its rightful place on the world stage. General admission tickets are $35 and Season Subscriber tickets are $31.50, Read More...
IL TRITTICO BY GIACOMO PUCCINI
SUNDAY , FEBRUARY 3, 2013 | 2 PM & 6 PM
JAMES ARMSTRONG THEATRE
Come to the Armstrong Theatre to see IL TRITTICO. Just like a lavish three-course dinner, this trio of one-acts is "smartly directed by James Robinson and conducted with sweeping lyricism by Patrick Summers" (San Francisco Chronicle). Soprano Patricia Racette tackles all three soprano roles. The show is 2 hours and 49 minutes with two intermissions. There will be two shows, one at 2 p.m. and another at 6 p.m. Tickets are $15 for General Admission and $13.50 for Season Subscribers. Read More...
"OUT OF THE WILDS & INTO YOUR GARDEN, GOURMET GREENS" NATIVE GARDENING PLANT CLASS SERIES
TUESDAY , FEBRUARY 5, 2013 | 6:30 - 8:30 PM
MADRONA MARSH NATURE CENTER AND PRESERVE
Please come to the Madrona Marsh and join CSUDH professor Connie Vadheim for an entertaing and educational classes on various native plant topics. This class occurs the 1st Saturday of every month from 10:00 a.m. to 12 noon and repeats the following Tuesday from 6:30 p.m. to 8:30 p.m. After each presentation, Connie will lead the class through the Nature Center's Native Plant Garden to illustrate key points and further discussion. Handouts are included. This class is best for adults and is Free of charge, but donations are accepted! Read More...
SCIENCE FICTION AND FANTASY BOOK GROUP
WEDNESDAY, FEBRUARY 6, 2013 | 7 - 8 PM
KATY GEISSERT CIVIC CENTER LIBRARY

Come to the Katy Geissert Library and discover extraordinary new worlds, travel through space and time, journey to other dimensions as the Science Fiction and Fantasy Book Group explores the wondrous and fantastic realm of Science Fiction and Fantasy each month. All Torrance Public Library book discussion groups are free and no registration is required. For more information, Read More...
Torrance eNewsletter is a weekly publication of the City of Torrance. The purpose is to highlight activities and events that are happening within our community. A new eNewsletter will be published each Thursday at 4 p.m. You can sign-up by going to
TorranceCA.Gov eNewsletter
.