THIS WEEK IN TORRANCE
Watch THIS WEEK IN TORRANCE with anchor Jin Chun. Make sure to t
une in every week for news reports that affect our community!
TORRANCE CERTIFIED
FARMERS MARKET
SATURDAY, JANUARY 26, 2013
8 AM - 1 PM
WILSON PARK
Find fresh produce, local products, meat and eggs, flowers and breads, good food and lots of fun at the Torrance Certified Farmers' Market! Year 'round, rain or shine, in the parking lot of Wilson Park, adjacent to the Dee Hardison Sports Center. Read More...
KATY GEISSERT LIBRARY OPEN
SUNDAY, JANUARY 27, 2013
1 - 5 PM

The Katy Geissert Library will be open to the public between the hours of 1 to 5 p.m. on Sunday, January 27, 2013.
Read More...
SCIENCE MONTH
FRIDAY, JANUARY 25, 2013
4 PM | FREE
KATY GEISSERT LIBRARY

January is Science Month, with a program at every library location all about science! Radical Reactions, a highly interactive show that includes science demonstrations with polymers, liquid nitrogen, and a few surprises! Science Month is sponsored by the ExxonMobil Foundation. These programs are free with no registration, and are suitable for ages five and up. Read More...
E-mail questions, comments,
and suggestions to
| | |
| --- | --- |
| VOLUME 3 | ISSUE 4 | January 24 - January 30 , 2013 |
TORRANCE THEATRE COMPANY PRESENTS:
MAGGIE'S GETTING MARRIED
FRIDAY, JANUARY 25, 2013 | 8 - 10 PM | $25
1316 CABRILLO AVE.
Come to Downtown Torrance and join the Duncan family who has gathered together for a party on the night before the wedding of their youngest daughter, Maggie and their soon-to-be son-in-law Russell MacMillian. When Maggie's older sister returns home for the wedding, she discovers that she knows him a little better than Maggie would like her to and the mayhem ensues. Written by Norm Foster, Canada's funniest and most produced playwright, this rip-roaring comedy will have you laughing up the aisles and leaving the theatre with a side ache. Tickets are $25 and the show starts at 8 p.m. Read More...
BOTANICAL AND ZOOLOGICAL ILLUSTRATION WORKSHOP
SATURDAY , JANUARY 26, 2013 | 10 AM - NOON | $10
MADRONA MARSH NATURE CENTER AND PRESERVE
Have you ever wanted to learn how to draw beautiful plants and animals? Do you admire those who can draw but you haven't really tried to learn yet? Well then, this class is for you. Join Lala Ragimov and discover that you can draw and make beautiful illustrations. Basic drawing and watercolor supplies provided. This workshop occurs once a month on Saturdays from 10:00 a.m. - 12:00 p.m.; dates vary. Adults and children from 9+ are welcome. Pre-registration is recommended. $10 per person. Read More...
TORRANCE ART MUSEUM PRESENTS
PARADOX MAINTENANCE TECHNICIANS
SATURDAY , JANUARY 26, 2013 | 11 AM - 5 PM | FREE
3320 CIVIC CENTER DRIVE
Come to the Torrance Art Museum and see a comprehensive manual of contemporary painting from Los Angeles and beyond. Compiled by Max Presneill and Jason Ramos the museum will be featuring works by various artists, Read More...
THE COMMUNITY SERVICES DEPARTMENT PRESENTS
THE TORRETTES WINTER SHOW
SATURDAY , JANUARY 26, 2013 | 7:30 PM | $5
KEN MILLER AUDITORIUM
Come and enjoy the crisp and organized performances by the City of Torrance's young ladies in this drill team spectacular. Tickets are $5 and the show starts promptly at 7:30 p.m. Read More...
TORRANCE CULTURAL ARTS FOUNDATION PRESENTS
BIG DRUM/SMALL WORLD WITH JAZZ REACH
SATURDAY, JANUARY 26, 2013 | 8 PM
JAMES ARMSTRONG THEATRE
Big Drum/Small World merges a broad range of musical ideas and celebrated artistic collaboration and stylistic amalgamation. Always an inclusive, unifying art form, jazz has vividly reflected our collective national character and diverse culture dynamism. In line with this tradition, Big Drum/Small World aims to show how jazz continues to unite us and exemplify our increasingly interdependent world. General Admission is $30 and $27 for Season Subscribers. Read More...
3RD ANNUAL BARTLETT CENTER TALENT SHOW
MONDAY, JANUARY 28, 2013 | 11 AM - 1 PM | $5
BARTLETT SENIOR CITIZENS CENTER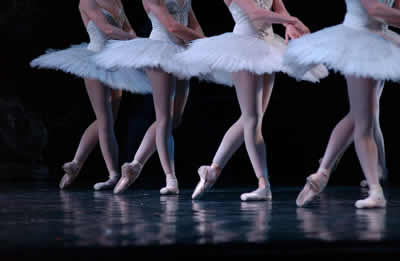 The Torrance Youth Council presents the 3rd Annual Bartlett Center Talent Show. Students from each of the Torrance High schools will perform a variety of song, dance, and musical acts, A special Luau luncheon will be served. Admission is $5, Read More...
TORRANCE CENTENNIAL COLLECTIBLE DVD BOX SET
ON SALE NOW | $20 DVD SET ONLY, $25 WITH DELIVERY
Purchase a piece of history and own your copy of the Torrance Centennial Collectible DVD box set. With over 18 Hours of Historical Film, Special Footage from Centennial Events, Tours of Torrance Historical Homes, Centennial Interviews with Current and Former Mayors, and Much More! Available for purchase at TorranceCentennial.Org, the Torrance Historical Society Museum and the Office of Cable and Community Relations during regular office hours. For more information Read More...
Torrance eNewsletter is a weekly publication of the City of Torrance. The purpose is to highlight activities and events that are happening within our community. A new eNewsletter will be published each Thursday at 4 p.m. You can sign-up by going to
TorranceCA.Gov eNewsletter
.