October 2014


Students Discover Cooperation in Crisis in Israel
Steiner Scholarship Supports Aspiring Diplomats

Mycal Ford, a student of East Asian politics who was the first in his family to graduate from college, is the inaugural recipient of the Martin H. Steiner Scholarship. The scholarship supports a master's degree student at SIS who is interested in pursuing a career in diplomacy. Read More.
Africa Today and Tomorrow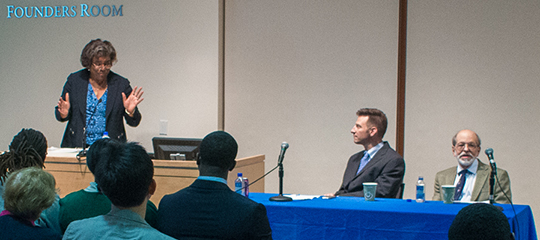 Assistant Secretary of State for African Affairs Linda Thomas-Greenfield discusses U.S.-Africa policy for the next generation of leaders at SIS on October 7, with Professors Carl LeVan and James Mittelman. Watch Here.
IR Online Students Meet for Immersion Weekend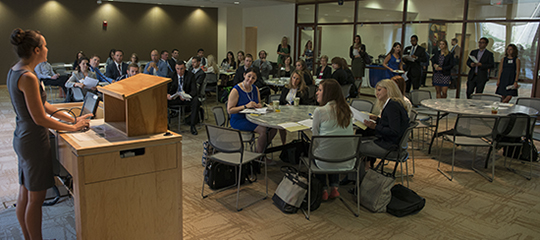 International Relations Online students had the opportunity to gather at SIS on September 5-7 for an in-person immersion weekend. Highlights from the weekend included a multinational negotiation strategies institute with Professorial Lecturer Ray Leki, an interactive career center workshop, and a visit to the United States Agency for International Development.
SIS mourns the loss of SIS undergraduate student Lorena Gimenez. "Lorena was the very essence of the American Dream and was committed to leaving this world a better place," remembers Dean Jim Goldgeier.
Stay Connected
Watch the new SIS graduate experience video!
Follow SIS on Twitter and Facebook.

Attend SIS events, including an address by former weapons inspector Hans Blix on October 15.

Attend an SIS graduate Open House, and learn more about our graduate degree programs. On-campus and online open houses will be held through October and November.

Opinions and News
Professor Gordon Adams: Ties That Bind, Foreign Policy, October 1
Associate Professor Keith Darden: How to Fight Corruption: Time for Qui Tam Laws? Vox Ukraine, September 26
Associate Professor Boaz Atzili: For Israel, the Best Defense May Be Defense, Monkey Cage, The Washington Post, September 23
Assistant Professor Sarah Cleeland Knight: Congress Should Reauthorize the Export-Import Bank to Continue its Crucial Role in U.S. Foreign Policy , LSE Blog, September 17
Associate Professor Shoon Murray: Congress Beware: The 2001 AUMF Could Become Permanent, Huffington Post, September 15
Dean Jim Goldgeier: President Obama's ISIS Strategy on C-SPAN Washington Journal, September 14
Professor Gordon Adams: Sharks in the Desert, Foreign Policy, September 12
Professor Gordon Adams: U.S. Defense Spending on C-SPAN Washington Journal, September 12
More Media Mentions