From the Office of the Mayor...
Mayor Dennis Raines
What an exciting time to represent you as your Mayor and the future for our great city is looking brighter each quarter. Chicora Alley, occupying the old Taco Bell building, is just days away from opening. The two-story medical office building at the corner of West Butler Road and Pinecrest Drive should be opening in October and the Quick Trip service station next door is now getting ready to start moving dirt. Several other businesses have contacted us about doing business here in Mauldin.
Phase III certification by the South Carolina Department of Commerce on the 40 acre site on Hawk Road was not completed in this quarter, but we expect that to be complete any day now and have already had several prospective visitors on the site.
The 276 corridor improvements are complete and we are continually getting positive comments from our citizens and visitors coming into our city. We now have easement rights from the landowner to do some similar landscaping in front of our city's Post Office, but are still awaiting approval from the Post Office staffers.
At a Special Called Meeting on Monday, September, 24th the City Center Master Plan, now renamed to the Downtown Master Plan, was unanimously approved as our Downtown Conceptual Plan. This will allow us to take this plan to private developers and share "our vision" with them in hopes that they will want to be a part this exciting project for our citizens. Thanks to all the citizens and businesses again who dropped by to our public input sessions as we developed the conceptual Downtown Master Plan.
We are also only a few weeks away from becoming a part of the GreenLink Route that will connect us via bus transit to Simpsonville and the City of Greenville. If you need more information on the planned route and stops please call (864) 467-5001 or check it out on our city website.
Residential housing starts have been on the rise this quarter with 27 new single family homes permitted for construction. Townhome development is also showing an increase in activity with 12 new permits issued in the Brookwood development off of South Main Street. Crescentwood, off of East Butler Road, is also preparing to move forward on the next phase of construction with approximately 45 new townhomes being constructed by Ryan Homes.
History was made in the very last week of this quarter as the Governor of our great State visited with us in a Town Hall meeting that was well attended.
On a personal note we are saddened here in our city as our Deputy Fire Marshall suffered a serious stroke while he and his wife were on vacation recently. He is recovering slowly, but making progress that even the doctors are impressed with. We ask you to keep him, Gordon McDonald and his family, in your thoughts and prayers during this long recovery period.
We will have our audit complete in November and initial financial results for the city look very positive. We will be releasing these results in our November or December Council meetings.
As you can see it has been a very busy year so far and there is a lot more positive things to come. It continues to be an honor to serve you as your Mayor.
Thanks for all of your support.

Questions? Call 864-289-8904.
CHICORA ALLEY AT SUNSET TO OPEN OCTOBER 9th
Chicora Alley at Sunset, Mauldin's newest casual dining restaurant, will open on October 9th at 4pm. The owners describe it as "a place where the cuisine is a fusion of exotic island and good ol' southern home cookin'." The bistro will open in an extensively renovated former Taco Bell Building at 116 North Main Street, between Déjà vu and Public Storage. A striking pale blue and gray paint scheme -- inspired by a historic building in Mexico -- brightens the façade and lends a Caribbean feel to the building.
The menu offers an extensive selection of appetizers, and includes an unusual variety of homemade salsas. The "Alley Burger" features an Angus beef patty, "mom's sauce", and a list of fixing's that gives a whimsical nod to a famous fast food burger, while the "Chicora Burger" comes dressed with guacamole and pico de gallo. Vegetarians will appreciate the selection of vegetarian and vegan dishes. Top of the menu items include shrimp and grits, and Caribbean crab cakes.
Renovation of the tired old fast food space created a remarkably open, light-filled dining room, highlighted by the arched brick windows and exposed trusses of the original building. Structural posts and beams added to correct deficiencies in the original construction were left exposed, and enhance the rustic look of the new interior space. The authentic terra cotta tile roof on the front of the building was retained and remains sound and waterproof after 30 years of neglect by the former owners, and adds to the rustic southwest feel of the new décor.
Several large flat screen TVs will make Chicora at Sunset a great place to watch sports. A small bar area has replaced the former fast-food service counter, while the drive through area now serves as a spacious wait station. A range of micro brews will be offered on four taps, with dozens more selections in bottles.
A large outdoor dining space has been created where a drive-through lane previously occupied the north side of the site. A new privacy fence separates the outdoor dining area and "back yard" from the parking lot, creating a sheltered courtyard. The courtyard features a natural gas fire bowl, as well as family-oriented games including ring toss and the popular tailgate game, corn hole. Parents will appreciate the enclosed lawn space adjacent to the patio.
Chef Adam "Bert" Dixon and his older brother Ben Dixon are co-owners of Chicora Alley at Sunset and the original Chicora Alley at Falls Park in the west end of Greenville. Both brothers grew up in the area and attended J.L. Mann High School; Bert has been a Mauldin resident since 2009.
"Welcome to Chicora Alley, where the food and the atmosphere are as fresh as a healing breeze. We hope to leave you better than when you arrived."
The Mauldin Cultural Center is busy wrapping up the 2012 Season, its biggest yet. In 2012, the MCC has hosted over 1,000 events and 30,000 people including the opening of the updated Auditorium space and new Outdoor Amphitheater paired with an array of music performances by artists such as Mac Arnold and Randall Bramblett, as well as expanded offerings in art classes ranging from guitar lessons to dance lessons. 2012 also brought with it the first dinner theatre production hosted in March along with a wide range of community events such as the Mauldin Chamber's "Trains, Trains & More Trains" exhibit and hundreds of private rentals. Thank you to everyone in the community for making this Center a success!
The Mauldin Cultural Center will host a Season Announcement Party on Monday, November 5 from 5:30-7:30pm in the Auditorium. The event is free and open to the public and will feature food, drinks and music by resident guitar instructor, Brandon Dyke. The Mauldin Cultural Center's board chair, Betty Thacker, and executive director, George Patrick McLeer, will give a special presentation and announce the 2013 Season - one that features some new events and opportunities as well as some familiar ones.
For more information, call the Mauldin Cultural Center at (864) 335-4862 or visit www.mauldinculturalcenter.org. The Mauldin Cultural Center is located at 101 East Butler Road.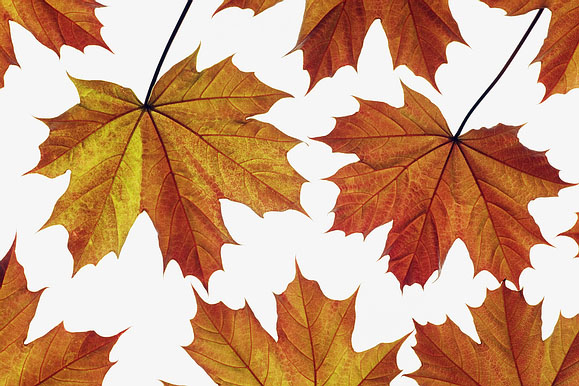 Please don't place leaves near storm drains.
GEARING UP FOR FALL IN PUBLIC WORKS
In addition to preparing for, what is always, a busy leaf season, public works continues to complete routine maintenance on the City's sewer system.
Efforts to promote recycling are in full swing with a promotion in partnership with Coke and Bilo. Please visit your neighborhood Bilo to get a sticker for your recycling bin. This sticker gives you a chance to win a $50 Bilo Gift Card.

For any questions regarding recycling, trash pick-up, streets or sewer, call 289-8904.
Put this sticker on your recycle bin for a chance to win.
...or this sticker.
MAULDIN FIRE DEPARTMENT PRESENTS THE 2ND ANNUAL FIRE PREVENTION CARNIVAL
Deputy Fire Marshall Gordon McDonald teaches children about fire safety & prevention.
Our fire department is celebrating National Fire Prevention Week by partnering with Dunkin' Donuts and Chick-fil-A to provide an educational event for Mauldin's children. The event will include puppet shows, games, prizes and the fire safety house.
Please plan to stop by the Murray Drive entrance to the Sports Center on October 8th- 13th (M-Sat) 9AM to 4PM.
For more information call or email June Crawley, jcrawley@mauldinfire.com, 289-8927.
EIGHT EXERCISE MYTHS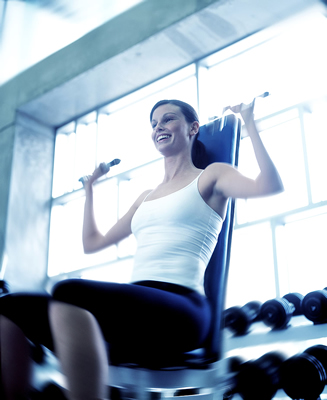 Mauldin Sports Center Fitness/Wellness Director
Here are some of the most common exercise myths as well as the not-so-common facts based on current exercise research.
Exercise Myth 1. You Will Burn More Fat If You Exercise Longer at a Lower Intensity. The most important focus in exercise and fat weight control is not the percentage of exercise energy coming from fat but the total energy cost, or how many calories are burned during the activity. The faster you walk, step or run, for example, the more calories you use per minute. However, high-intensity exercise is difficult to sustain if you are just beginning or returning to exercise, so you may not exercise very long at this level. It is safer, and more practical, to start out at a lower intensity and work your way up gradually.
Exercise Myth 2. If You're Not Going to Work Out Hard and Often, Exercise Is a Waste of Time. This kind of thinking keeps a lot of people from maintaining or even starting an exercise program. Research continues to show that any exercise is better than none. For example, regular walking or gardening for as little as an hour a week has been shown to reduce the risk of heart disease.
Exercise Myth 3. If You Exercise Long and Hard Enough, You Will Always Get the Results You Want. In reality, genetics plays an important role in how people respond to exercise. Studies have shown a wide variation in how different exercisers respond to the same training program. Your development of strength, speed and endurance may be very different from that of other people you know.
Exercise Myth 4. Exercise Is One Sure Way to Lose All the Weight You Desire. As with all responses to exercise, weight gain or loss is impacted by many factors, including dietary intake and genetics. All individuals will not lose the same amount of weight on the same exercise program. It is possible to be active and overweight. However, although exercise alone cannot guarantee your ideal weight, regular physical activity is one of the most important factors for successful long-term weight management.
Exercise Myth 5. If You Want to Lose Weight, Stay Away From Strength Training Because You Will Bulk Up. Most exercise experts believe that cardiovascular exercise and strength training are both valuable for maintaining a healthy weight. Strength training helps maintain muscle mass and decrease body fat percentage.
Exercise Myth 6. The Health and Fitness Benefits of Mind-Body Exercise Like Tai Chi and Yoga Are Questionable. In fact, research showing the benefits of these exercises continues to grow. Tai chi, for example, has been shown to help treat low-back pain and fibromyalgia. Improved flexibility, balance, coordination, posture, strength and stress management are just some of the potential results of mind-body exercise.
Exercise Myth 7. Overweight People Are Unlikely to Benefit Much From Exercise. Studies show that obese people who participate in regular exercise programs have a lower risk of all-cause mortality than sedentary individuals, regardless of weight. Both men and women of all sizes and fitness levels can improve their health with modest increases in activity.
Exercise Myth 8. Home Workouts Are Fine, But Going to a Gym Is the Best Way to Get Fit. Research has shown that some people find it easier to stick to a home-based fitness program or outdoor workouts. We have beautiful parks and safe places to exercise outdoors in Mauldin. The "best" program for you is the one you will participate in consistently.
Got workout tips you want to share? Post on Mauldin Sports Center Facebook Page, tweet us or email me
jedwins@maudlinrecreation.com .
Mauldin Sports Center Main Number: 335-4875
Quick Links

BENEFIT RIDE FOR DEPUTY FIRE MARSHALL GORDON MCDONALD-
OCTOBER 20
GORDON SUFFERED A MASSIVE STROKE WHILE ON VACATION IN MEXICO SEVERAL WEEKS AGO.
HOSTED BY: The Knights of the Inferno Firefighters MC
REGISTRATION:
10AM
MAULDIN FIRE DEPARTMENT HEADQUARTERS
9 EAST BUTLER ROAD
RIDE DETAILS:
80 miles with lunch at Hickory Tavern FD
$20 per bike
$10 per passenger
Door prize tickets for purchase
EIGHT EXERCISE MYTHS
Mauldin Sports Center Fitness and Wellness Director clarifies some exercise myths.
Scroll down for the full story...
DATES TO REMEMBER
OCT 8-13: 2ND ANNUAL FIRE PREVENTION CARNIVAL


OCT 9: CHICORA ALLEY OPENS 4PM
OCT 15: CITY COUNCIL MEETINGS 7PM
OCT 20: BENEFIT RIDE FOR MAULDIN DEPUTY FIRE MARSHALL GORDON MCDONALD
NOV 5: MAULDIN CULTURAL CENTER- 2013 SEASON ANNOUNCEMENT PARTY
NOV 6: CITY COUNCIL COMMITTEE MEETING 6PM
NOV 12: CITY CLOSED- VETERANS DAY
NOV 19: CITY COUNCIL MEETING 7PM
NOV 22-23: CITY CLOSED- THANKSGIVING
NOV 30: MAULDIN TREE LIGHTING
DEC 1: BREAKFAST WITH SANTA
DEC 1: MAULDIN CHRISTMAS PARADE
DEC 24- 25: CITY CLOSED- CHRISTMAS
FIND OTHER COMMUNITY INFORMATION ON CHARTER CHANNEL 15.
How does a holiday impact your garbage pick-up?

Check our website, charter channel 15, Facebook or Twitter for changes to the garbage schedule.